The big picture
Nusa Penida is for a me a must-have of a trip to Bali. I recommend to spend 2 days there to explore the land and at least one to go snorkeling or diving. One additional day is enough to cover Nusa Lembongan and Ceningan main attractions but 2 is better to immerse yourself into the atmosphere.
The West
You will find there Nusa Penida's best views. The road to go there is in fairly good condition. If you have little time to spend in Penida, spend it there. One day is enough to cover the four attractions listed below.
Pasir Uuh (Broken Beach)
A beautiful arch over an azure lagoon. You will see many boats pass by because it's located just a few miles before the first of the 2 Manta Points.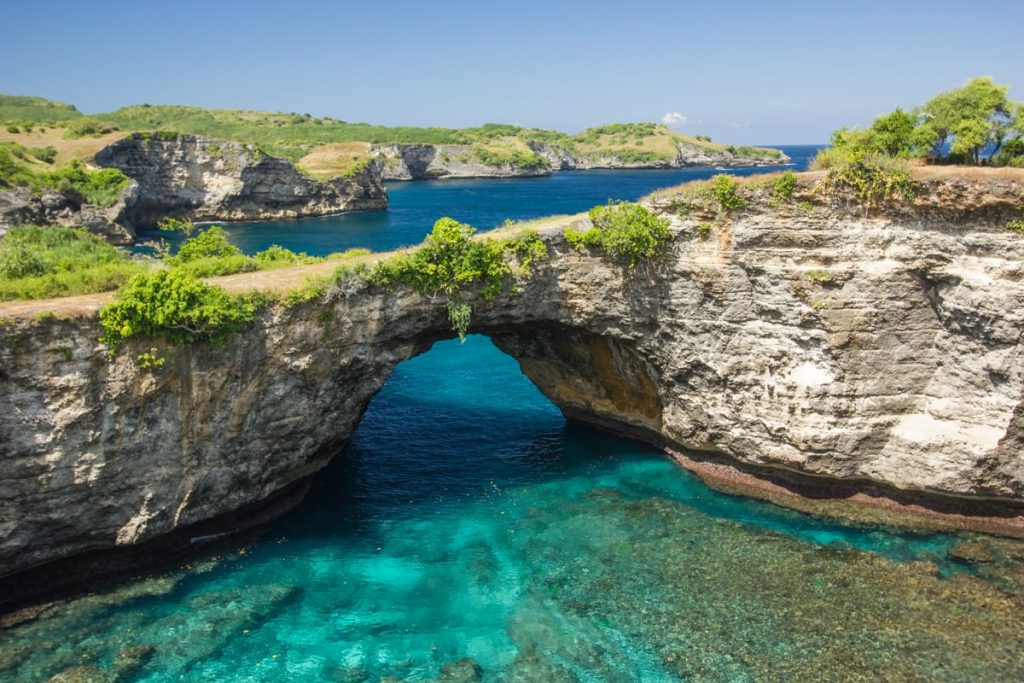 Parking fee for motorbikes: 5,000Rp.
Billabong's Angel
Don't trust the beauty of this natural pool, it has claimed a heavy death toll. Waves can be high enough to crash into the place and then sweep you away. In March 17, 2 people died again.
It's within walking distance of Pasir Uuh.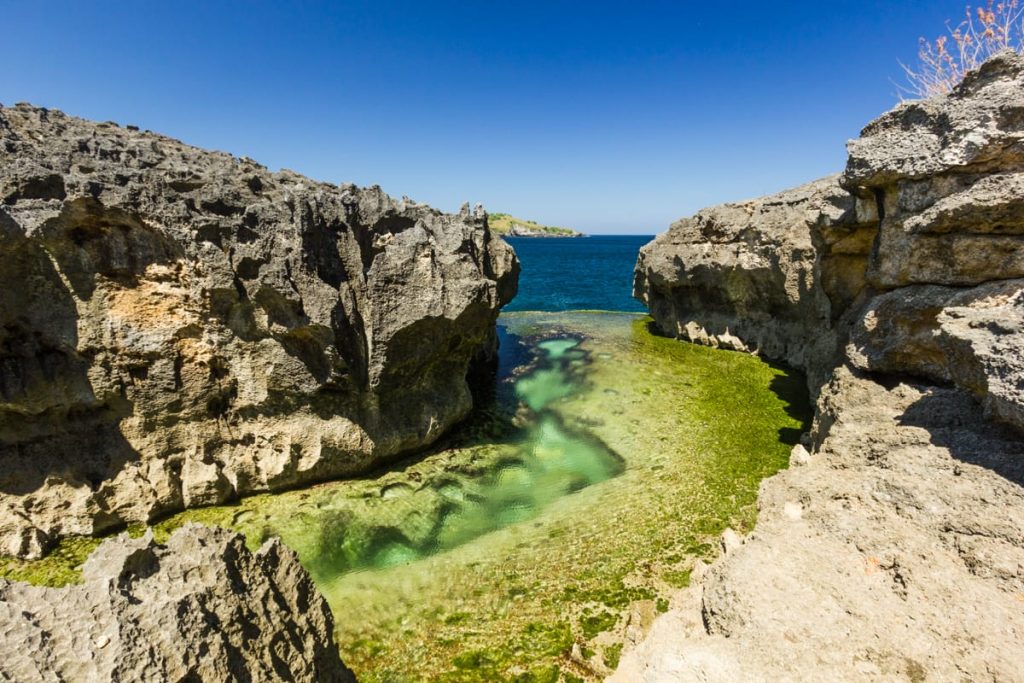 Pantai Kelingking
To my opinion, it's the most stunning view of all Bali. There is a stairs to access the beach but it's very steep.
Parking fee for motorbikes: 10,000Rp.
Crystal Bay
A nice bay famous to be one the best place to spot oceanic sun fishes (mola mola) while diving. The rock standing in the middle of the bay feature a small hindu temple that is still used for ceremony from time to time.
Given I dived a few times there, I didn't go there last time I was in Penida. I'll try to make pictures another time.
Crystal is good for sunbathing but also for snorkelling.
The South-East
Another day is enough to cover the following attractions. Be ready to walk up and down to access the beach down the cliffs.
Atuh Beach
A nice beach for relaxing. There is one access by the North and one by the South.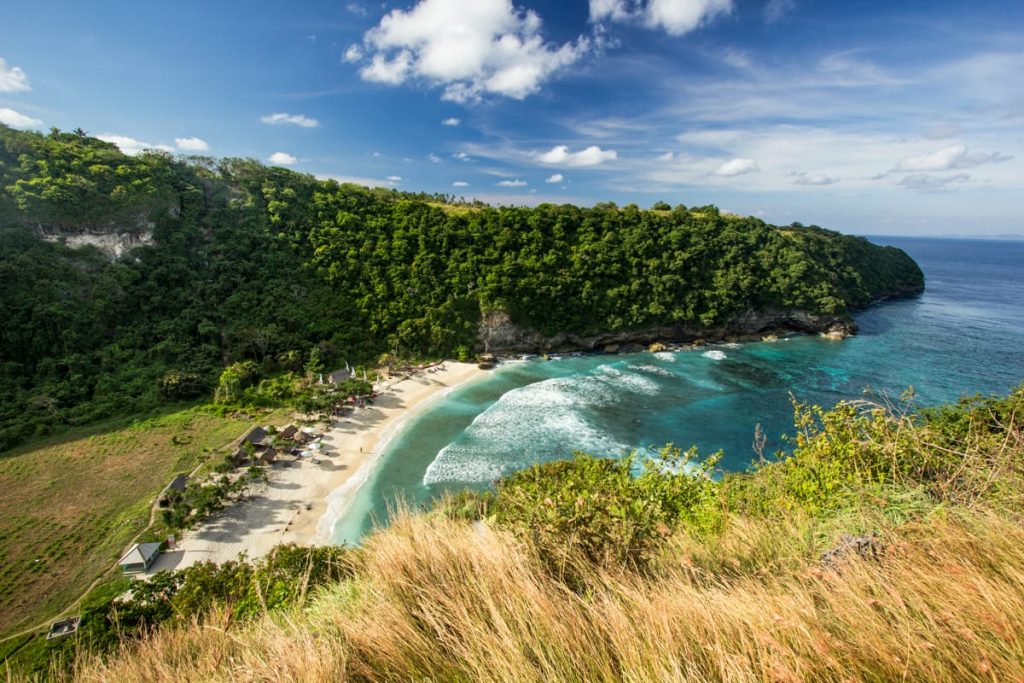 The picture above has been taken while coming from the South. A few meters behind, you have a really nice view over the cliffs.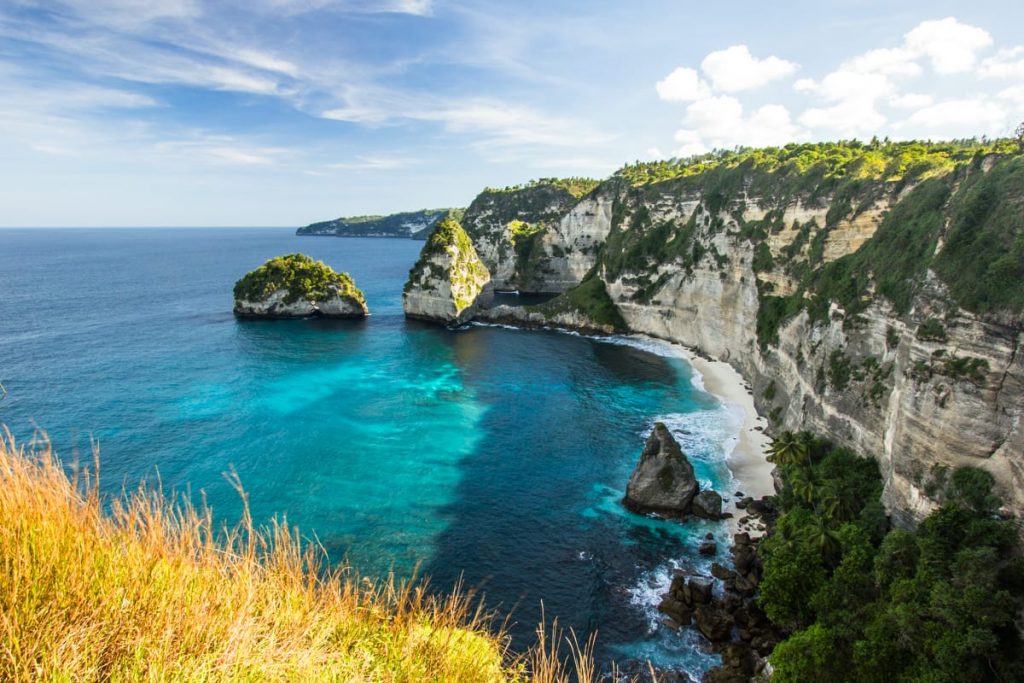 Parking fee for motorbikes: 10,000Rp.
Suwehan beach
This one was pretty much a disappointment. When I went there, the tide was high and I was barely possible to go the beach. It was even a bit dangerous.
If you take the road that passes through the hill inland (by opposition to the coastal road that will take you first to Pantai Atuh), be prepared for a bad road on the last kilometers. The slope is really steep.
Some nice temples and views can be seen on the way though.
Teletubies hills
You can find this place on way to the South-East. Not as impressive as in Bohol but I could probably be a bit less lazy and walk to find a better point of view.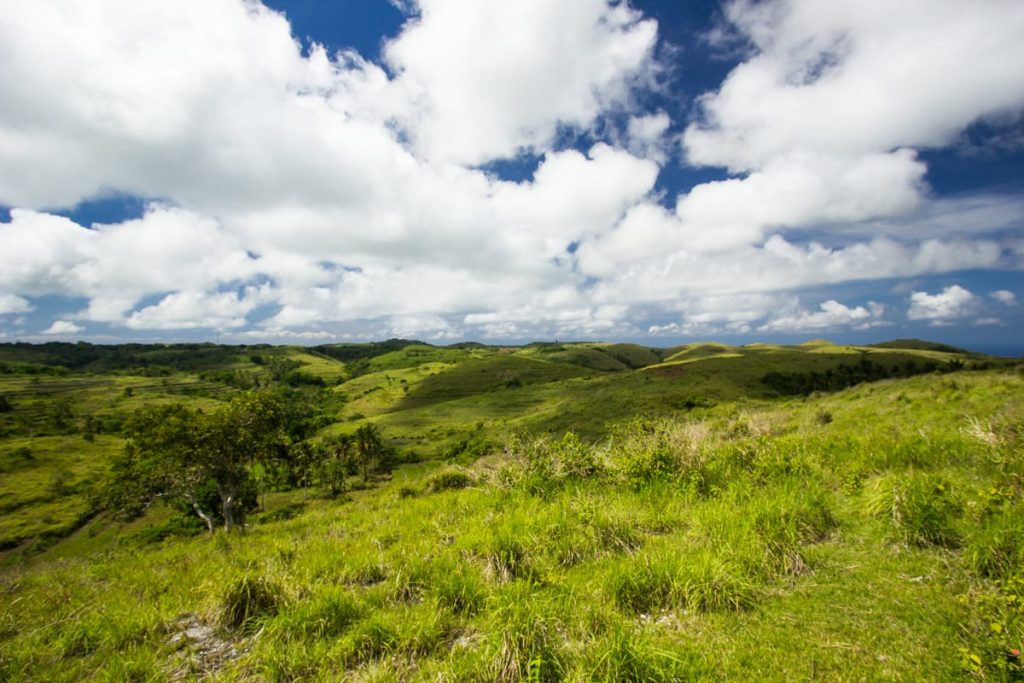 Diving and snorkeling in Nusa Penida
Nusa Penida offers the same great possibility for diving and snorkeling than Nusa Lembongan. Actually, if you take a diving or a snorkeling trip from Lembongan you are very likely to spend most of your time around Penida.
I dived 2 times there already so I never tried snorkeling but I guess a classic trip will take you to Manta Point, Crystal Bay and probably a third spot near Topayakeh or Buyuk.
Regarding diving, I already covered the topic here.
How to go to Nusa Penida from Bali
The cheapest option I found from Sanur is Mola Mola Express. They operate daily speed boat for a price tag of 75,000Rp (locals) / 125,000Rp (foreigners) one way. Be careful because they will drop you in Sampalan harbour and not in Toyapakeh.
A even cheaper option would be to take the ferry from Padangbai. Might be interesting if you are already in the area.
Many others options can be found on Sanur pier. Wikitravel provides a lots of information too.
How to go to Nusa Lembongan from Nusa Penida ?
Just go to Topayakeh pier and ask around. You can either wait for the "classic" boat to leave (basically any time there is enough passengers) or charter your own boat.
The classic boat will cost you 50,000Rp per person. Chartering a boat about 200,000Rp (large enough for 6 to 8 people). If you want to share a private boat with other people, form your party before going to the pier.
I went to the pier and asked a girl waiting in front of a restaurant if she wanted to share a boat with me. She told me she had already chartered one. I found her captain and he refused to take me even though I offered him to add some money on top of what she paid. The captain explained to me that they have an agreement with other operators to share the revenue of tourism. As a consequence he wouldn't let me go with him because he wanted me to charter my own boat (so I waited for the normal one).
Boats will drop you between Ceningan and Lembongan next to the yellow bridge.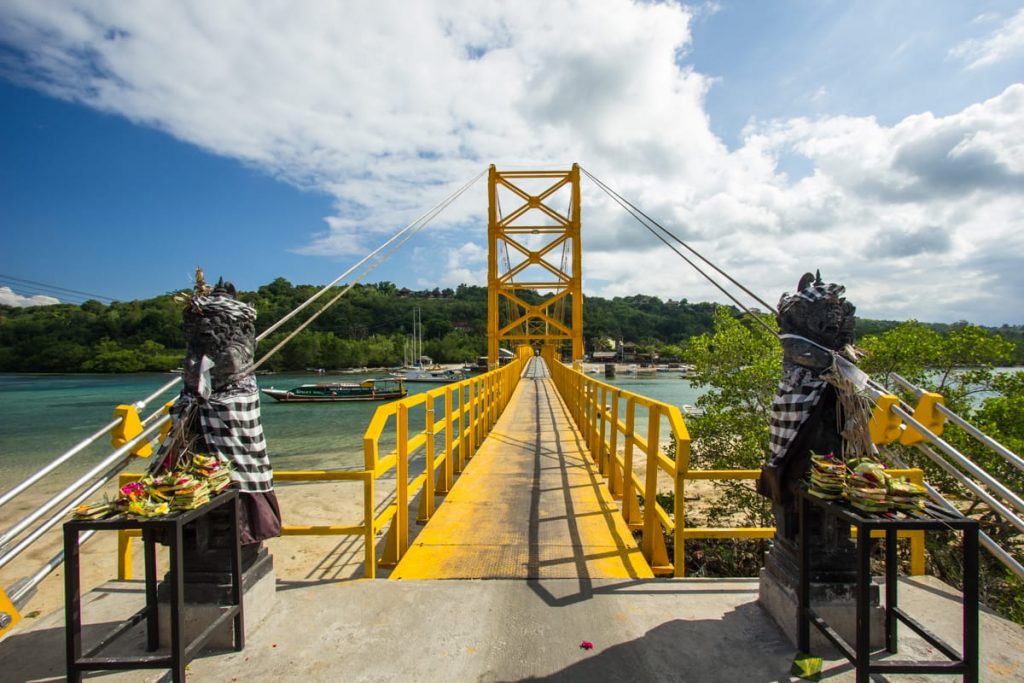 Accomodation and scooter rental
I slept in a cabin in the tree for 150,000Rp in Buyuk. The name of the place is treehouse.
Expect to pay about 70,000Rp/day to rent a motorbike.