I've been twice to Pulau Weh in the last years. First time because I was in Aceh and decided to check it out but I didn't dive though. A few years later I was in Padang and realized you could now fly straight to Sabang from Medan.
Overall Pulau Weh offers nice beaches, good diving but not much more. You can include it as a beach escape in a larger trip to Sumatera but I don't think it's worth the trip on its own. It's a good destination if you are living in Singapore though.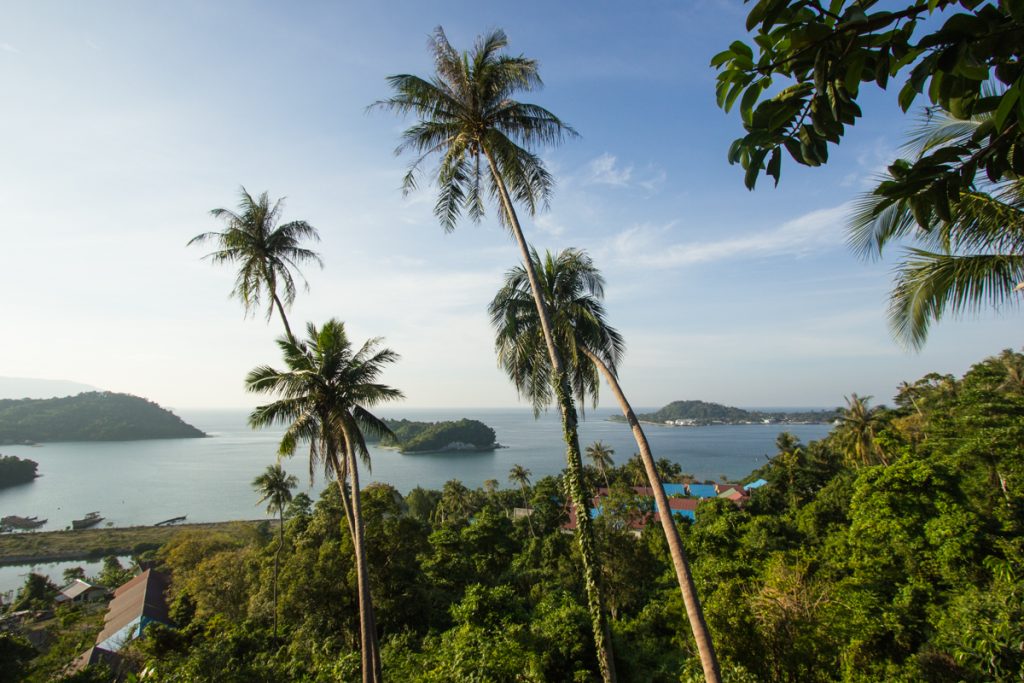 Iboih or Gapang
The website Sumatra-Eco Tourism has uploaded a good map of the island. The tourism scene gravitates around the beaches of Iboih and Gapang in the North-East.
I always stayed at Gapang because it feels more like a beach than Iboih that is more "urbanised". Both are not far from each others so you can always switch if you want.
Besides diving and relaxing on the beach, there is really not much to do there. By renting a motorbike you can find some more remote beach and nice views.
Diving in Pulau Weh
Diving is good but not exceptional for Indonesian standards. I mean Pulau Weh is way less impressive than Raja Ampat or Komodo for instance.
You can still expect some decent corals and lots of fishes. There is always an occasion to see interesting underwater life, like a honeycomb muray getting its teeth cleaned or an octopus catching a fish.
The dive shops claim that some big pelagic can be seen (like mola mola, whale shark or mantas). I don't know exactly in which extent this is true. I just saw an eagle ray on my side.
Fair point : it's not really crowded underwater so the diving conditions are quite good.
Transport and accomodation
I'm not gonna dwell upon too much because the Wikitravel page is quite accurate and comprehensive. Key takeaways :
You can either fly with Garuda from Medan (and Batam) to Sabang or take the ferry from Banda Aceh.
For ferry schedules, check the website of local dive operators for up to date informations (ex: Lumba Lumba).
Different kind of accommodation available. Starts around 70'000Rp if I remember well in Gapang.
Scooters can be rented for about 100'000Rp a day.
Pulau Weh is a popular destination in the weekend and it gets very crowded in case of long weekend. Booking ahead is really recommended in this case (be especially cautious in May).