Alas Purwo is a forest that covers the easternmost tip of Java island. It is usually visited by 3 kinds of people :
Surfers coming for G-Land (also known locally as Plengkung beach)
Wildlife enthusiasts (mostly birders)
Locals coming to relax by the beach of Triangulasi, Pancur or to meditate in the caves of the parks.
This article won't cover the surfing. I'm reporting on a 2 days visit in August 2022, sleeping in Triangulasi beach.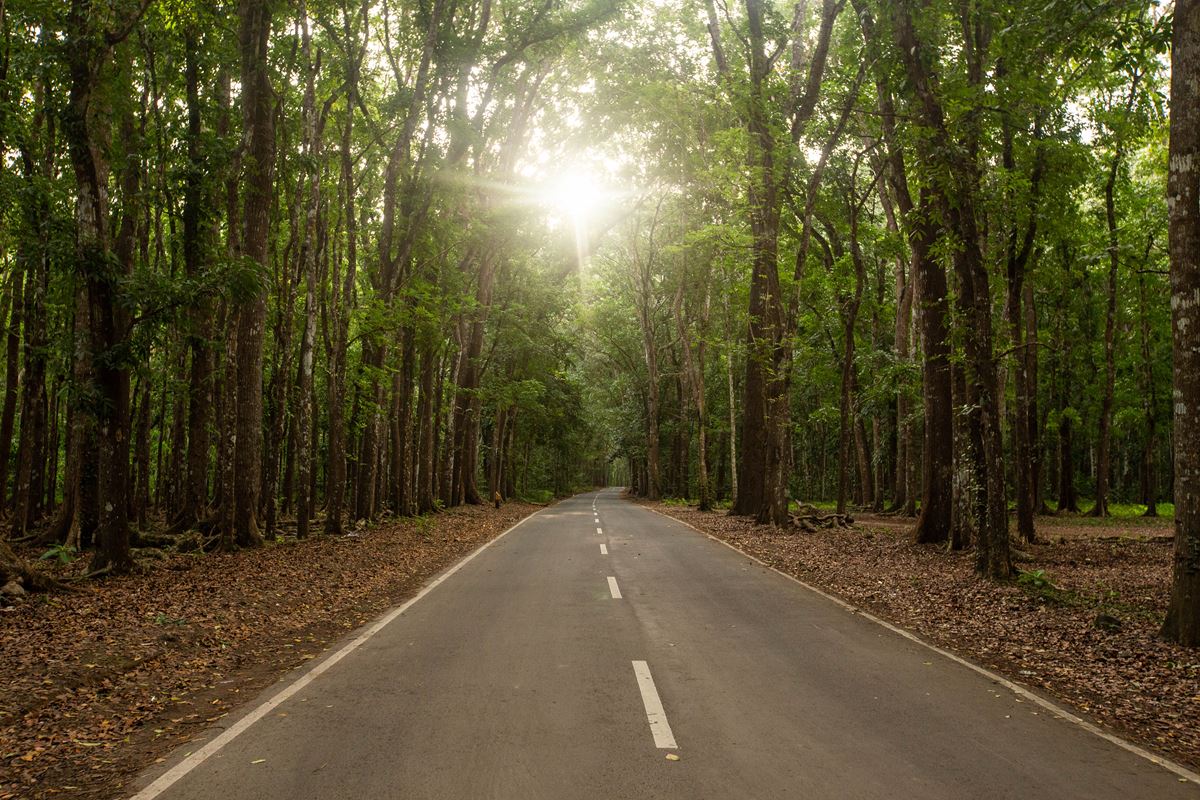 The setting of the park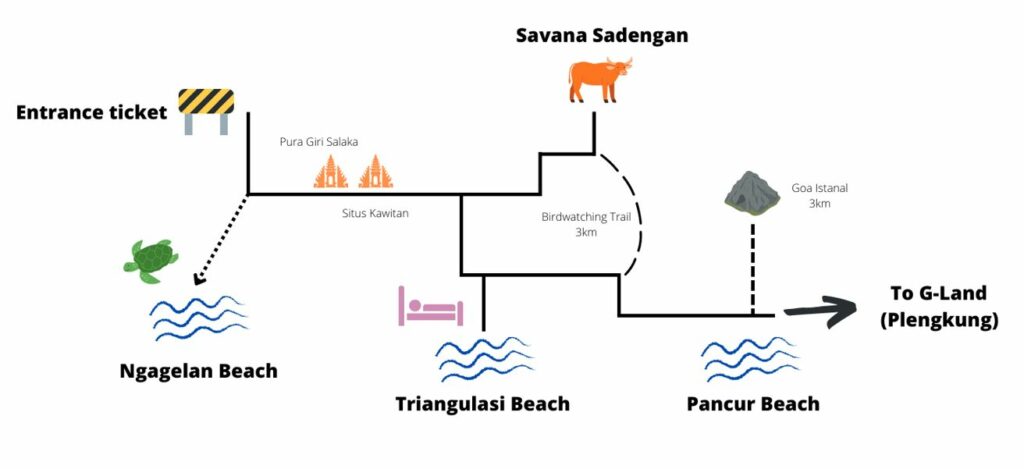 Wildlife watching
Triangulasi beach
I arrived around midday in the park, purchased my tickets, checked in my room in Triangulasi and had lunch at the restaurant.
There is a short trail going in parallel of the beach from Triangulasi for about 800 meters. There is saw 3 timor deers (1 male and 2 females) and a group of Javanese lutung. I paid a few other visits to see a couple of crows and a collared kingfisher.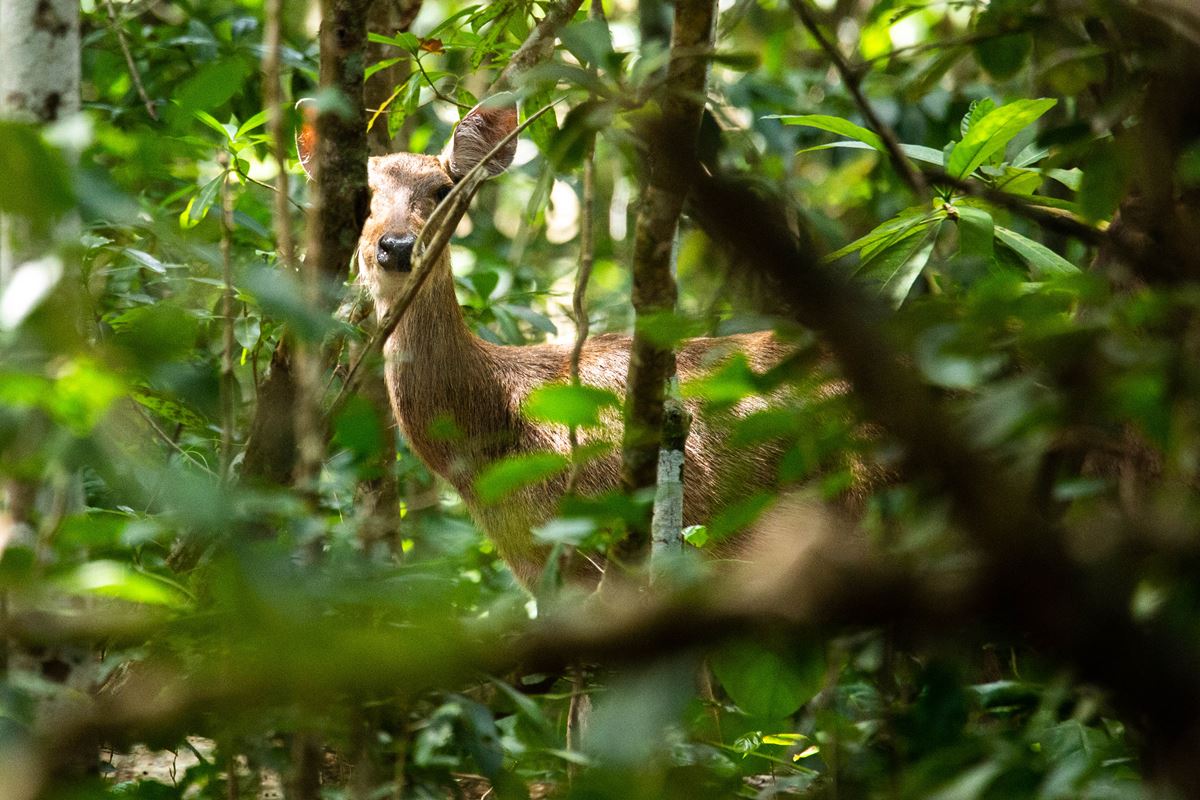 It's possible to walk from Triangulasi to Pancur just following the beach.
In the morning on the trees in front of the rooms I saw Asian Gliding Lizard as well as, what I think was, a giant cream-coloured squirrel.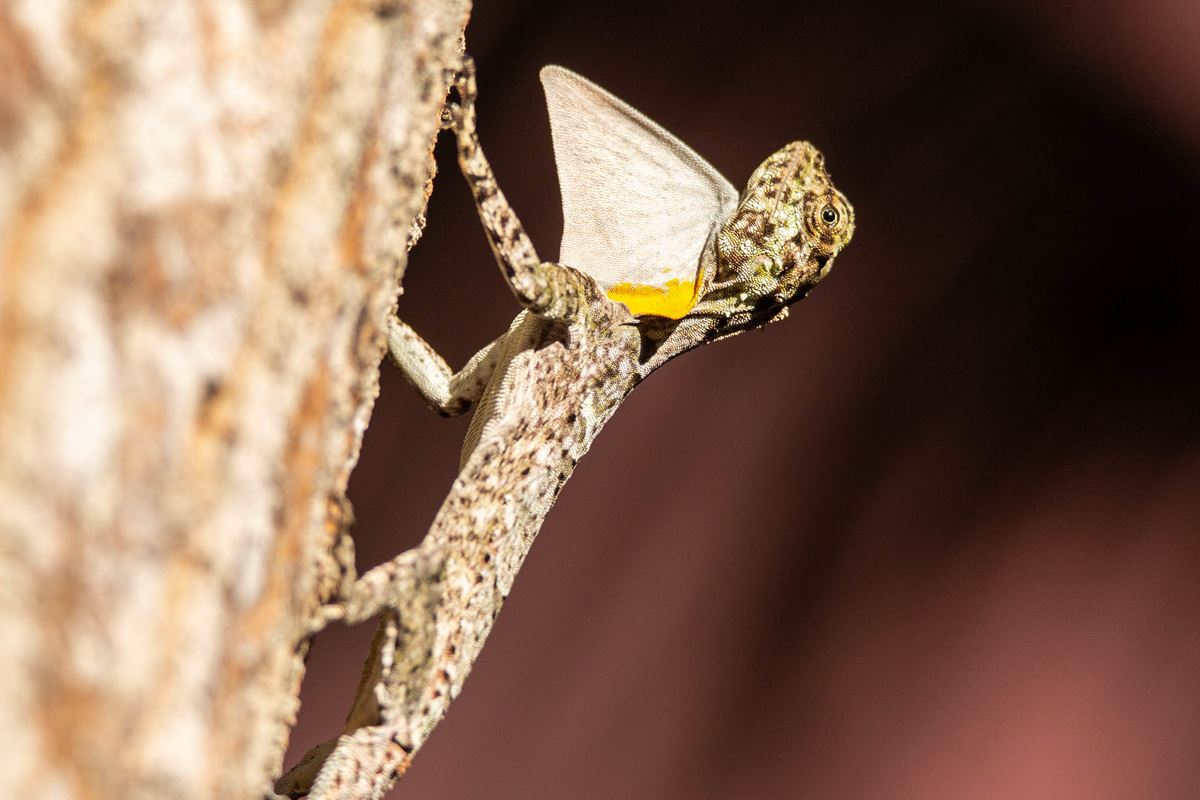 Sadengan savanah
Less than 10 minutes away by transportation from Triangulasi there is the artifical savannah of Sadengan. From the watchtower I've seen there banteng (wild Javanese buffalo), lots of green peafowls (merak) as well as some birds (a stork, a collared kingfisher).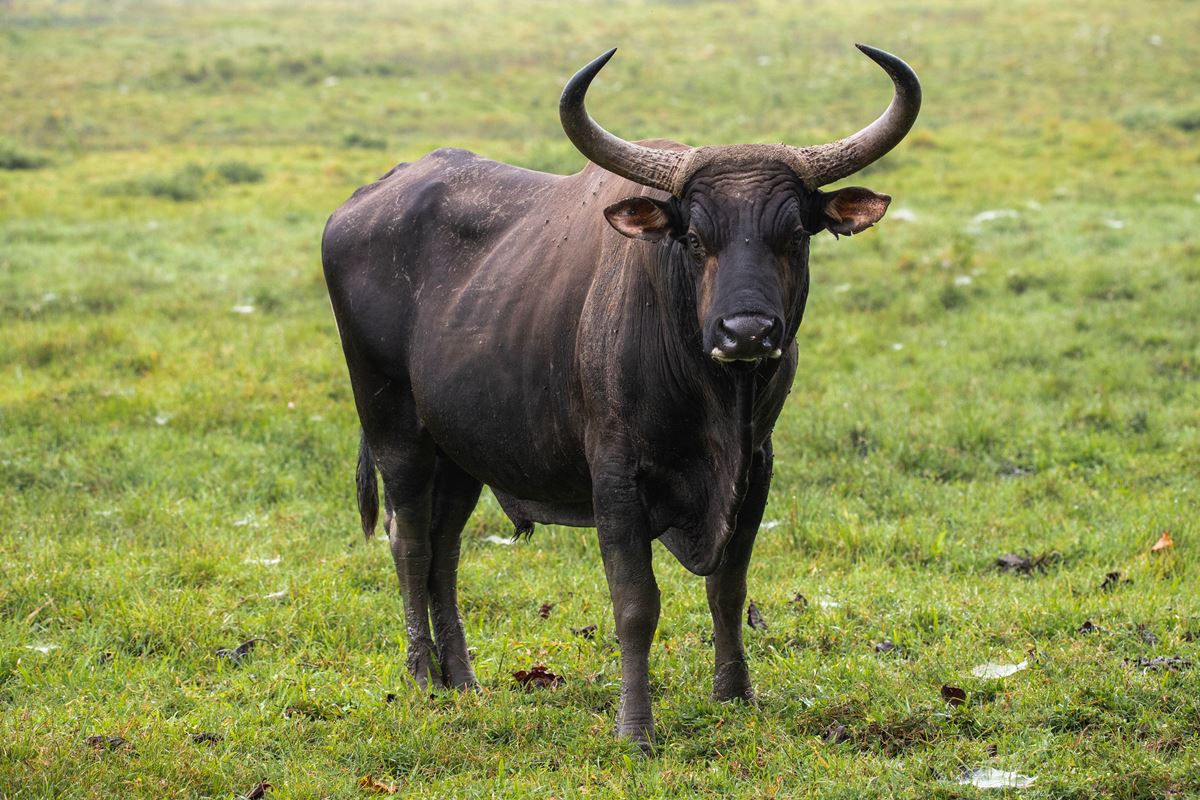 Wildlife is mostly active from 6AM to 7AM and from 5PM to 6PM.
Green peafowl (Merak) were abundant by the time of my visit (August). According to a book about National Parks edited by the government, peak season for peafowl mating should be September and October.
Birdwatching trail
There is a birdwatching trail that is about 3 kilometers long going from the road between Triangulasi and Pancur (right before a bridge, there is a huge sign) and finishing on the way to Sadengan.
Walking back on the main road from one trailhead to the other to pick back up my motorbike took me something like 25 minutes if I remember well.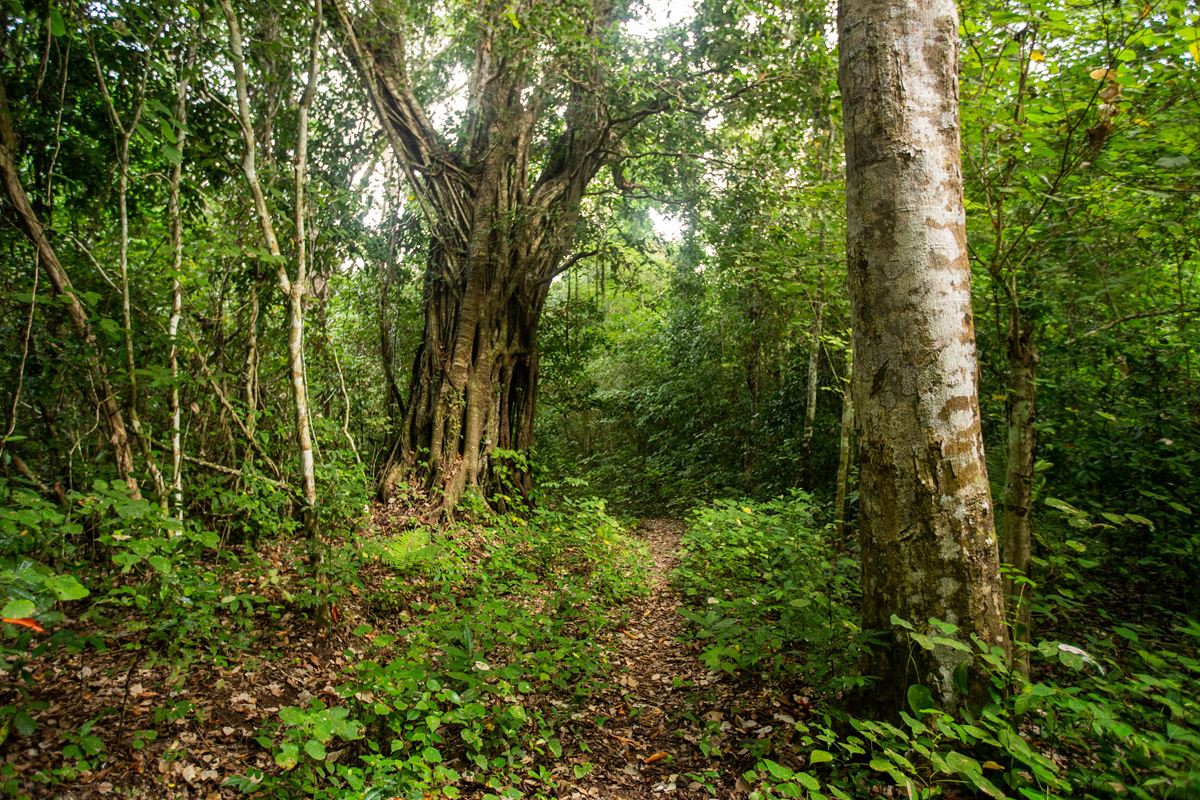 The trail is sometimes blocked by fallen tree but it's not difficult to pass through it. Overall it's a very pleasant walk through the forest. On the other hand I found the birding really difficult there despite hearing lots of calls around me.
On one morning I chased a Javanese pitta through bamboo groves for a good half an hour and I only managed to catch a short glimpse of her, let alone taking a picture.
Road from Triangulasi to Pancur beach
I found the road from Triangulasi to Pancur (which is good asphalted road) to be an easier spot for birdwatching than the proper birdwatching trail. It was also quite good for Javanese Lutung. Also lots of long-tailed macaque near the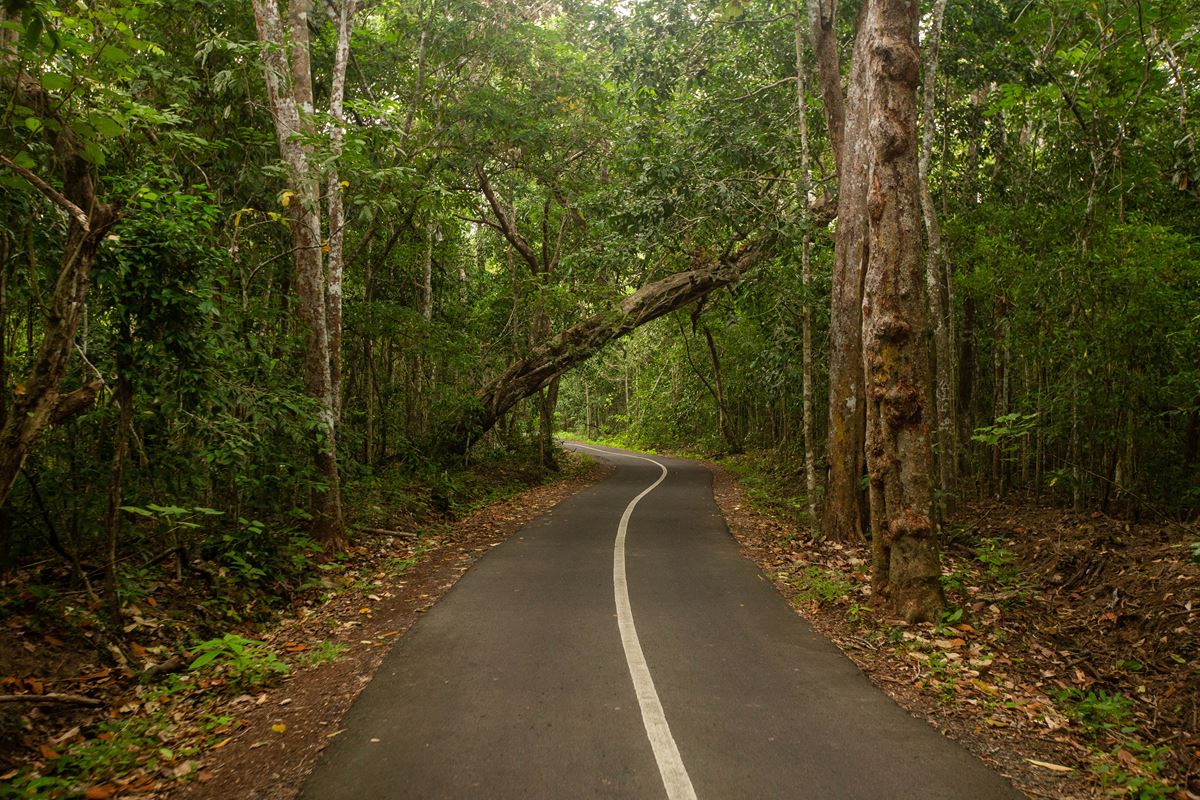 Ngagelan beach and turtle hatching
Ngagelan beach near the park entrance is a hatching site for Olive Ridley Sea Turtle from May to August (with a peak in July and August).
By the time of my visit rangers told me hatching was almost guaranteed every night there but I didn't paid a visit.
Other sightseeing in the park
Meditation caves
Alas Purwo is held in great regards by Javanese mystics. Several caves dot the forest and have been used for several centuries and until this day for meditation.
The most accessible (and I think popular) cave is called Goa Istana (Palace Cave) and can be reached by walking 2 kilometers from Pancur beach through a bamboo forest. The way is indicated.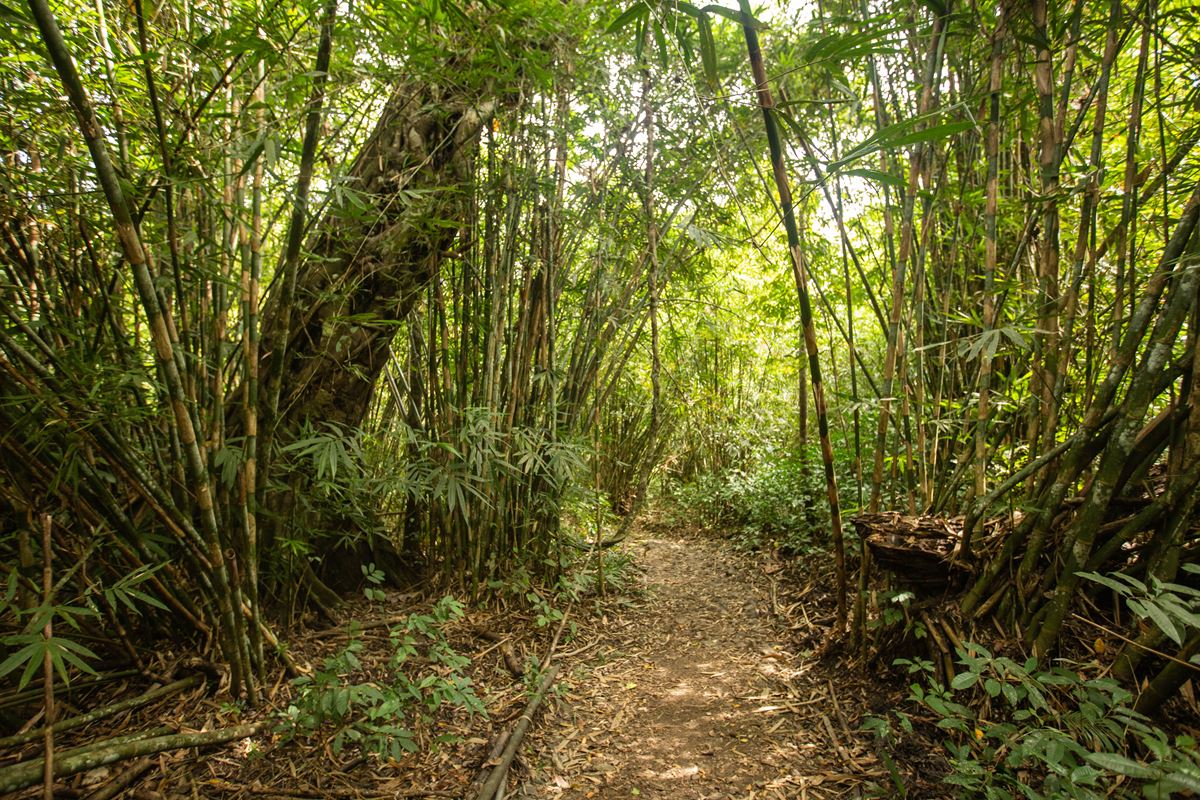 Hindu temple
A few hundred meters after the park entrance you will pass first a large hindu temple then a smaller one.
The second one was built around the remains of a door in ruin that could be as old as Blambangan kingdom (14th century). This is called Situs Kawitan.
Next to it a large Balinese temple has been built. It's called Pura Giri Salaka. It's not very old and is used throughout the years by Balinese.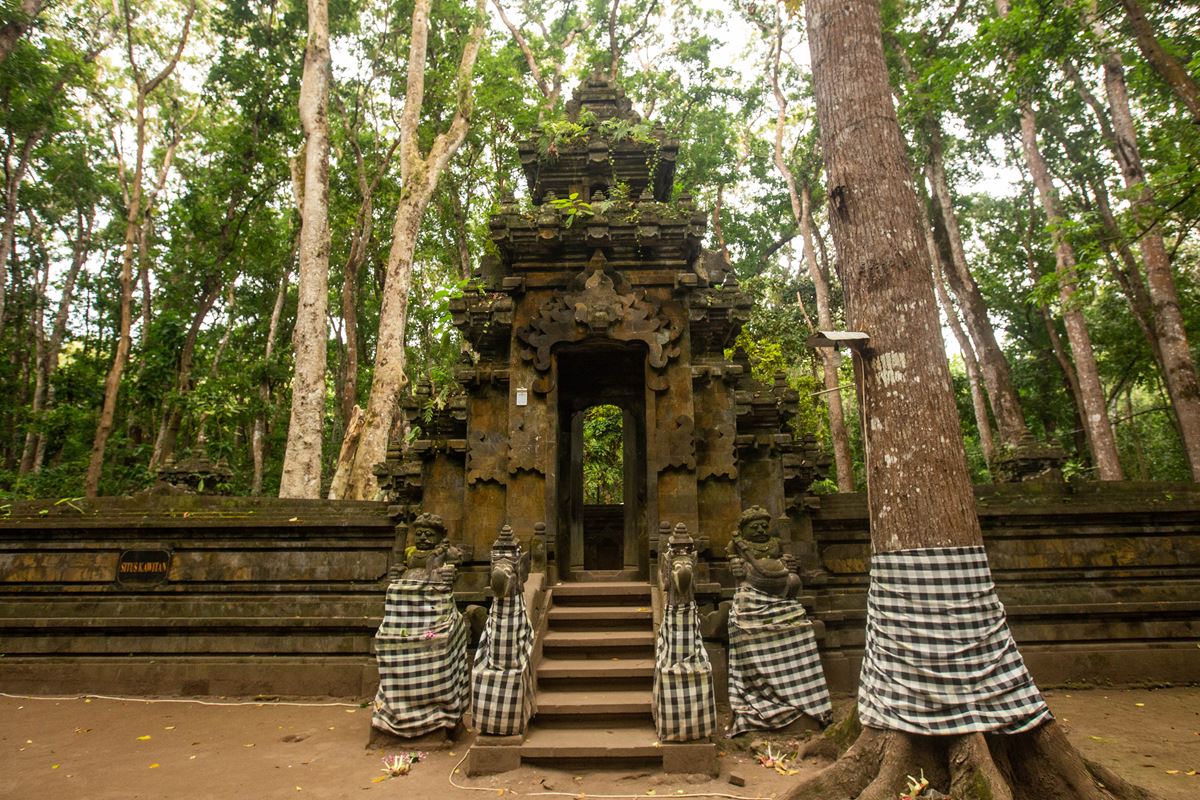 Other things to see on the way to Alas Purwo
Muncar harbor
One of the largest traditional fishing harbor of Java. A majority of the fishermen are Madurese or Javanese with some Osing.
Very friendly people, lots of warung that get busy at night.
A entry ticket of 2'000Rp was asked at entrance.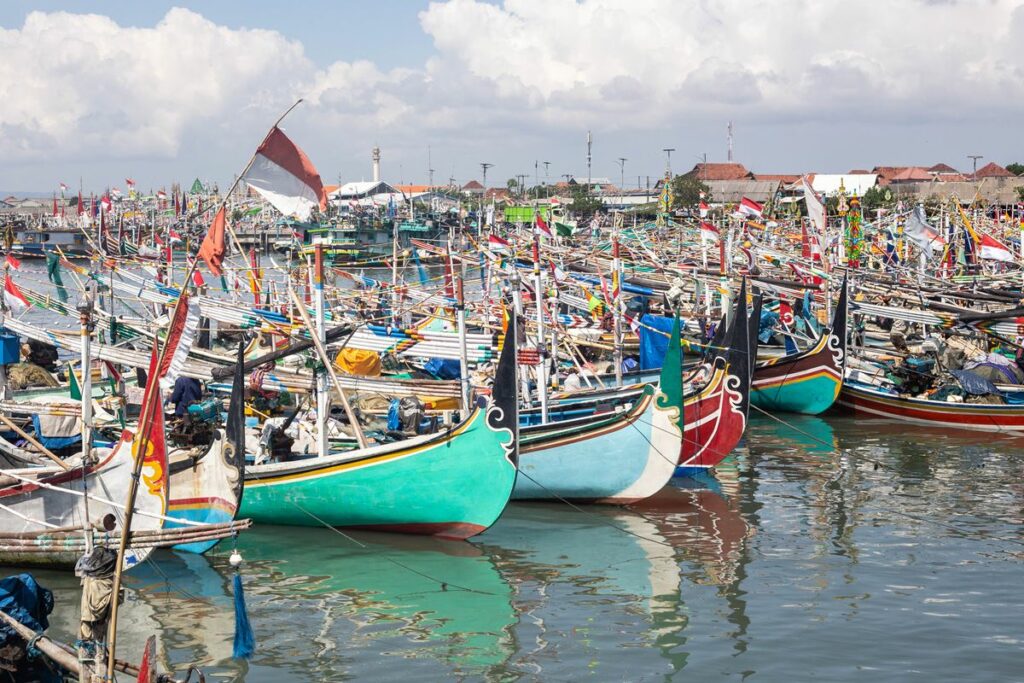 Candi Purwo and the mangrove
On the way to Alas Purwo, a Hindu temple built in 1996 is indicated. This is Candi Purwo. The temple itself is not extraordinary but the way to it is very pleasant through the mangrove.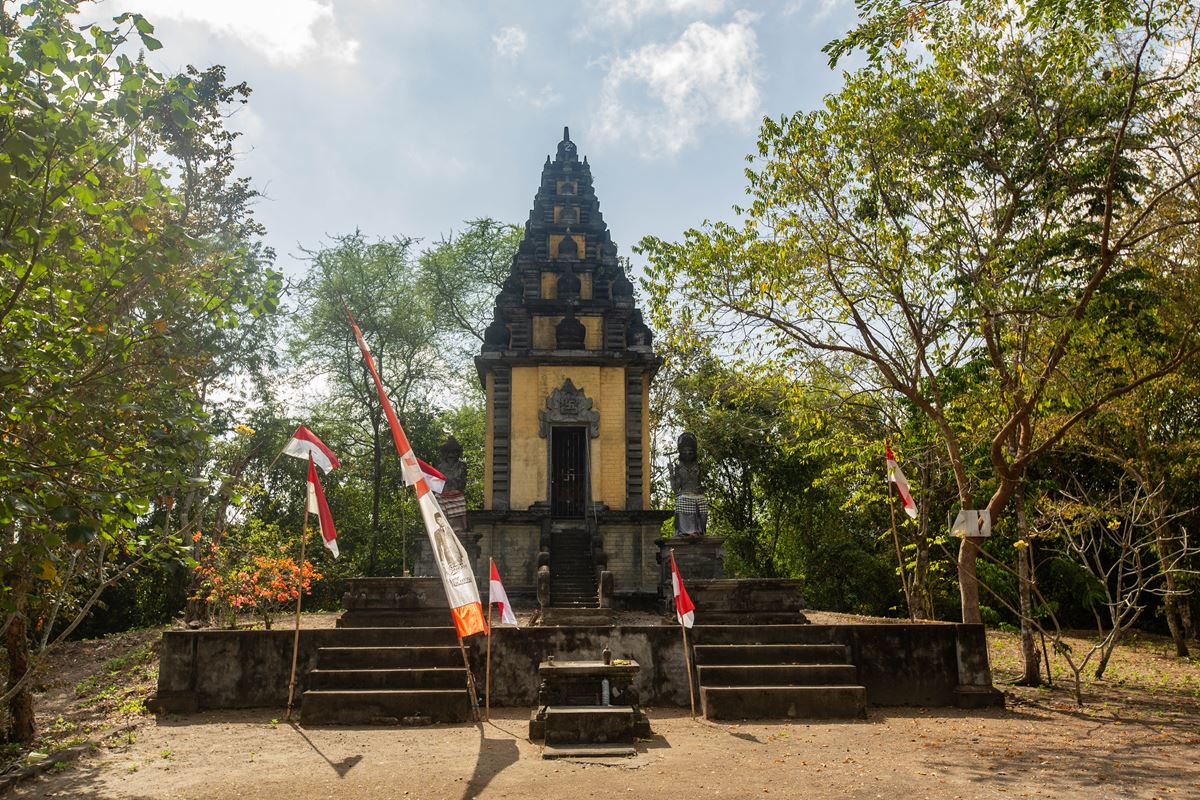 Practical tips
Planning
I left Ketapang somewhere in the morning and arrived at park entrance around 12. Walked around Triangulasi, then walked the birding trail, then spend the last moments of the afternoon in Sadengan.
Next morning set out a 6AM to Sadengan, then birded (or at least tried to) part of the birding trail and the road to Sadengan. Was very unsuccessful but a much more experienced group from Singapore didn't do great either so it wasn't maybe the right rime.
Rested a bit and went to Goa Istana in the afternoon from Pancur as well as to the Hindu sites near the entrance. Spent my second night in Triangulasi and went back to Ketapang the next morning.
I stopped at Candi Purwo on the way back.
Final budget :
Entrance fees (2 days, week days, foreigner) : 300'000Rp
Accommodation (standard room, 2 nights) : 200'000Rp
Motorbike rental from Ketapang (2 days) : 170'000Rp (+ gas)
Food : about 121'000Rp (1 person, 5 meals + water)
National park fees
National park entry tickets are mandatory and can be purchased directly on site. The road going to the park is blocked at one point by a barrier and there is a national park office on the side, you cannot go wrong.
Pricing is classic : 150'000Rp for foreigners and 5'000Rp for locals on weekdays. Prices increase to 225'000Rp and 7'500Rp on weekends and public holidays.
I arrived by midday on day 1 and purchased tickets for day 1 and day 2 (so 300'000Rp as a foreigner). I had no problem getting out in the morning of day 3 without purchasing a ticket for day 3.
At no point I was pressured to hire any kind of guide. I was kindly offered bird guiding services in Sadengan.
Food & accommodation in Alas Purwo
A few meters from Triangulasi beach, there is a cheap restaurant and right behind accommodations managed by the national park. There is maybe 10 rooms available for guests.
2 kinds of rooms are available : standard and superior. Standard room are charged 100'000Rp per nights with 2 beds and mandi and toilets outside. Superior rooms are charged 200'000Rp per nights but I haven't checked them. Just ask the NP staff that you want to stay at Triangulasi when purchasing entry tickets and they will send a guy with the room keys.
For food you can buy meals for cheap (like 15'000Rp for a nasi goreng) at the restaurant. Just beware because they open at 8AM in the morning and close a 5PM. Either you take your dinner super early or you ask for them to prepare a take away before they close the restaurant. They also sell water bottles and soft drinks.
There is no internet signal in Alas Purwo but the restaurant has a wifi that is working 24/24h.
Transport to Alas Purwo
I rented a motorbike from one of the guesthouses in Ketapang near the train station for 85'000Rp per day. The road is excellent from Ketapang to the inside of the national park.
Private transports can only go as far as Pancur beach (the second beach after Triangulasi, from where you walk to Istana cave). To continue from there you need to hire a transport from the park, for instance if you want to go to Plengkung / G-Land. I understood that the price is 200'000Rp returns.
Links
Map