Sidemen
Sidemen is a nice countryside village surrounded by lush ricefields. On a clear day, Mount Agung is seen overlooking the paddies.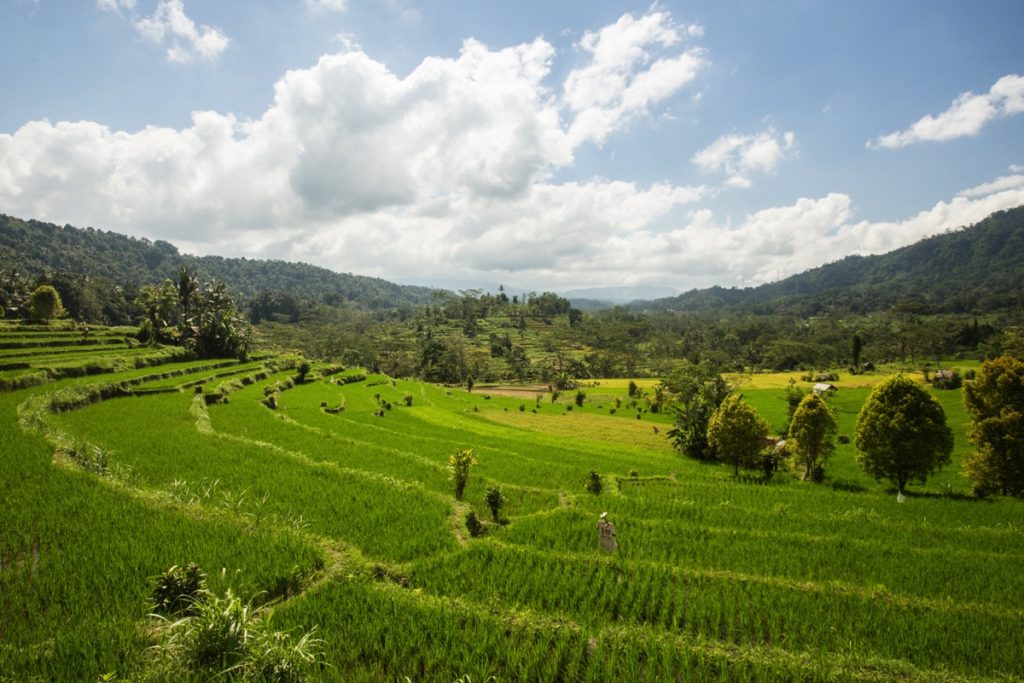 Amlapura
Amlapura is the capital of Karangasem regency and the former head of the Karangasem Kingdom. Following the devastation 1963 Agung eruption, the city was renamed Amlapura in an attempt to prevent further calamities by confusing the evil spirits.
You can visit freely the former palace of the kingdom (which is not that impressive honestly). Some nice ricefields can be found around the town.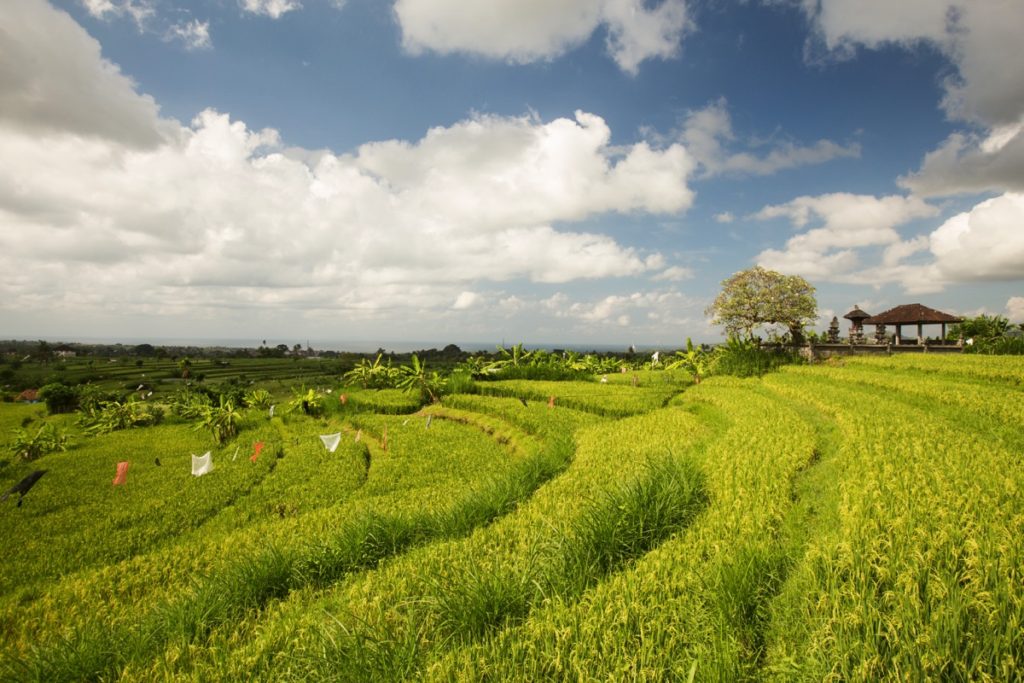 Tirta Gangga
The water palace
Tirta Gangga is a great water palace created for the king of Karangasem. This is a great place, really peaceful. It gets unfortunately really crowded almost everyday. But it's quite empty in the early morning.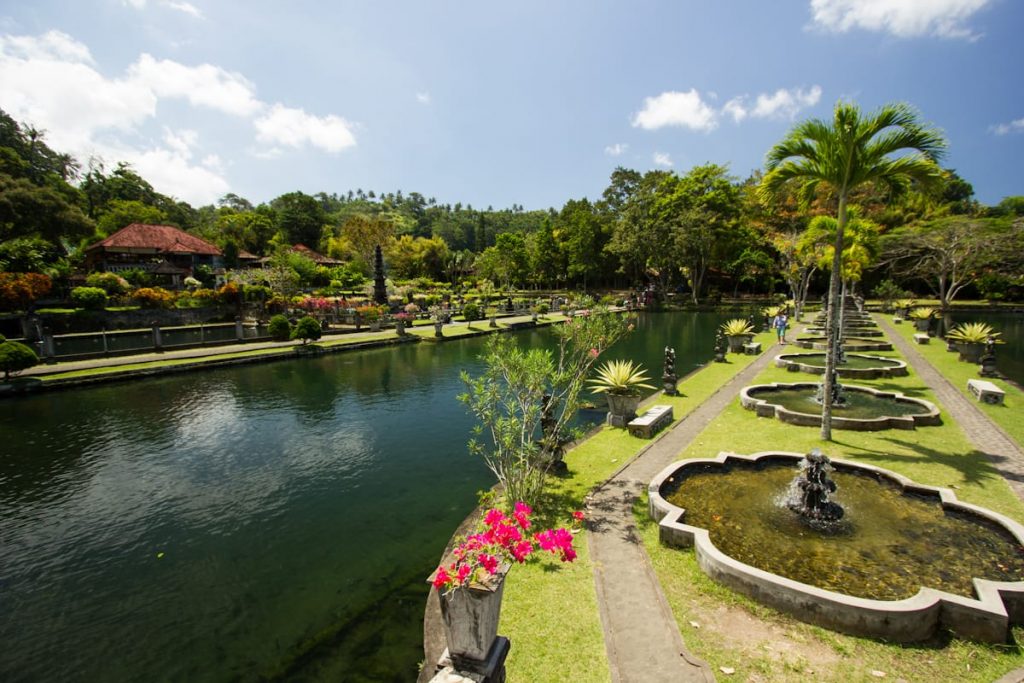 Entrance: 10,000Rp/pax.
Ricefields
Only 500m after Tirta Gangga following the main road, you have beautiful ricefields.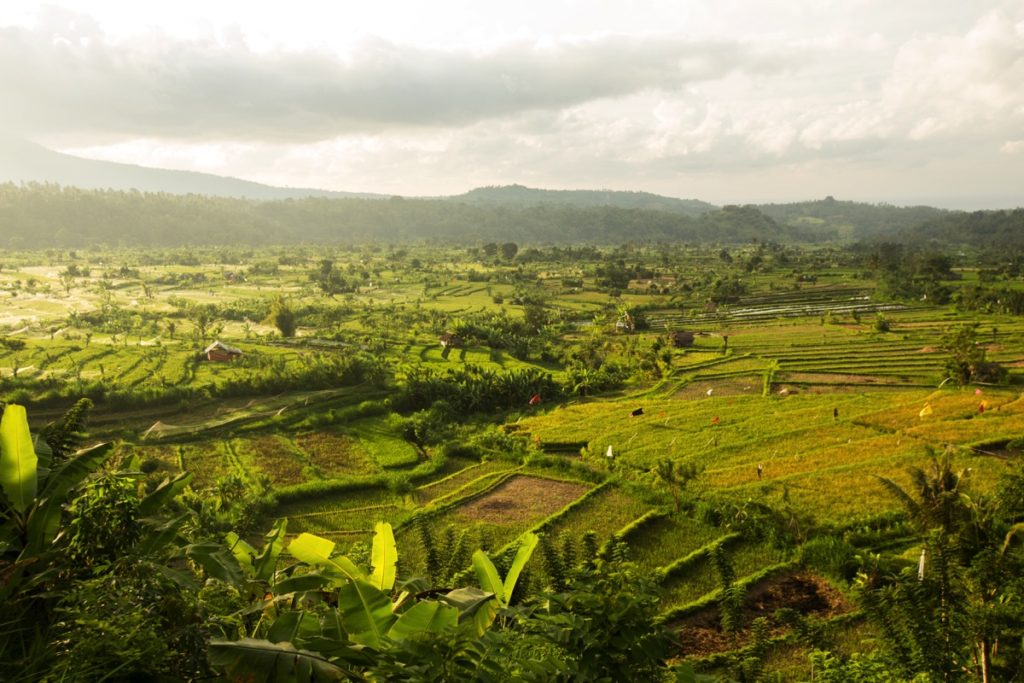 If you follow the road until Amed you will pass other nice ricefields but last time I was there (May 18), rice wasn't planted.
Pura Lempuyang
It's maybe my favorite temple in all Bali. It's very famous because of the photo spot where you can see mount Agung standing behind the temple portal (you need a clear sky for that though).
The temple below is actually the first part of a larger temple complex going up the moutain summit. But the first one is the most spectactular. I've attended the temple anniversary ceremony once. A very interesting experience detailed in this article.
A free donation is requested at the entrance.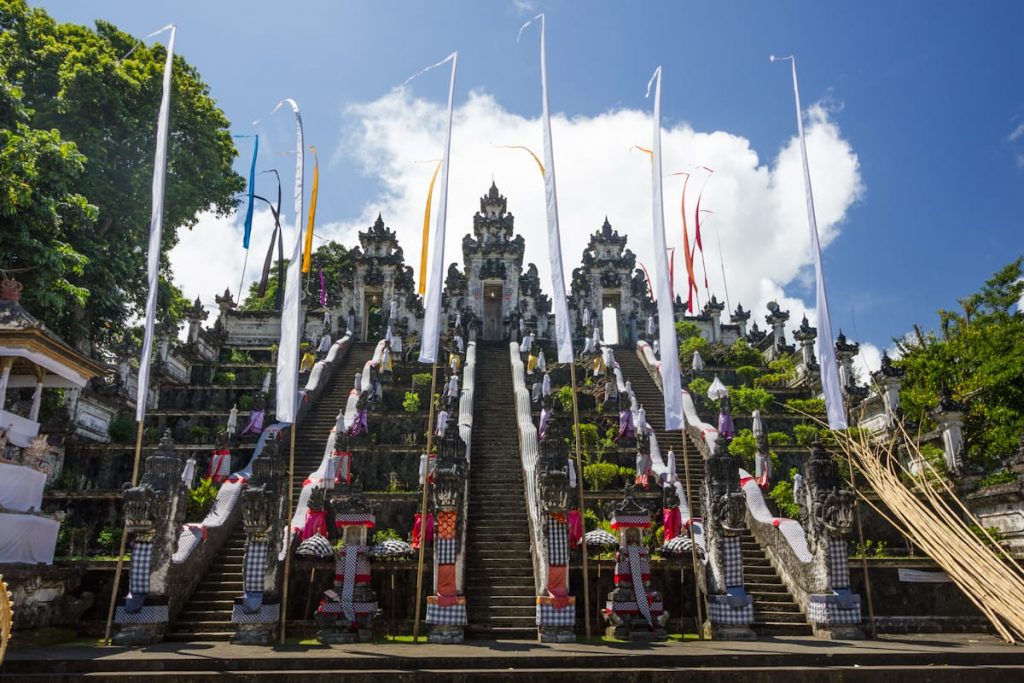 Amed
The peaceful fisherman village of Amed has gained popularity in the recent years. The highlight of the area is the wreck of the USS Liberty in Tulamben. Tulamben is a popular area for diving, even though if you want my opinion you have better spots in Nusa Penida or Menanjangan. Remember that even the best diving spot in Bali is years aways from what you can find in other parts of Indonesia, like Raja Ampat or Komodo).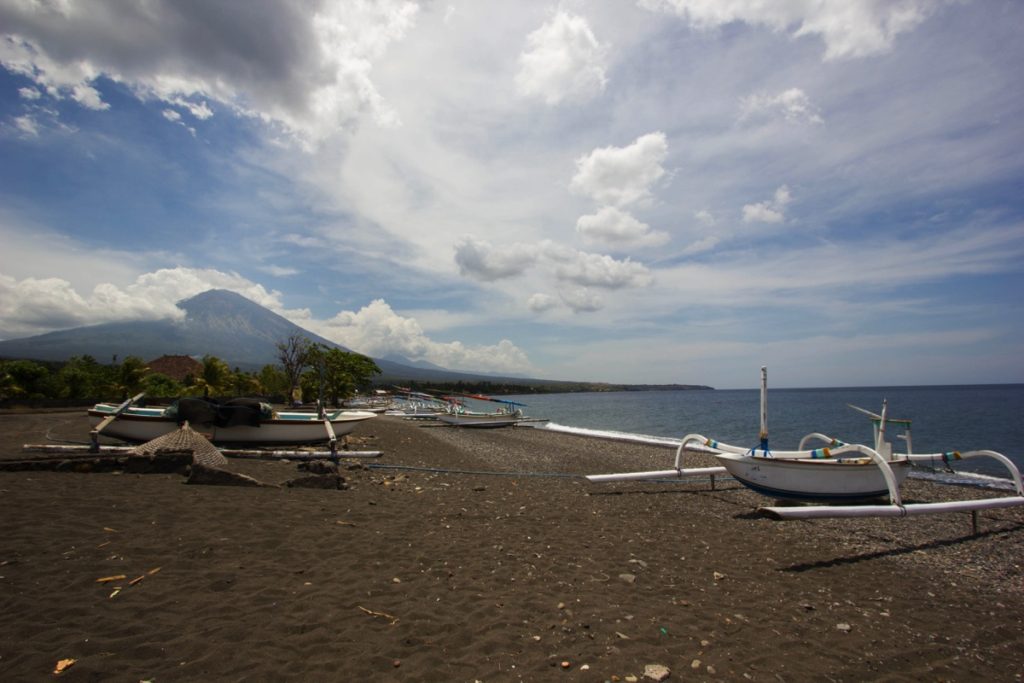 Kintamani
If you plan to reach Kintamani from Tirta Gangga, take the Besakih road, the coastal road is much longer.
Pura Ulun Danau Batur
A really recommended temple, it was almost empty when I visited around 7:30AM. Bring your sarung, or rent one from one the shops across the street.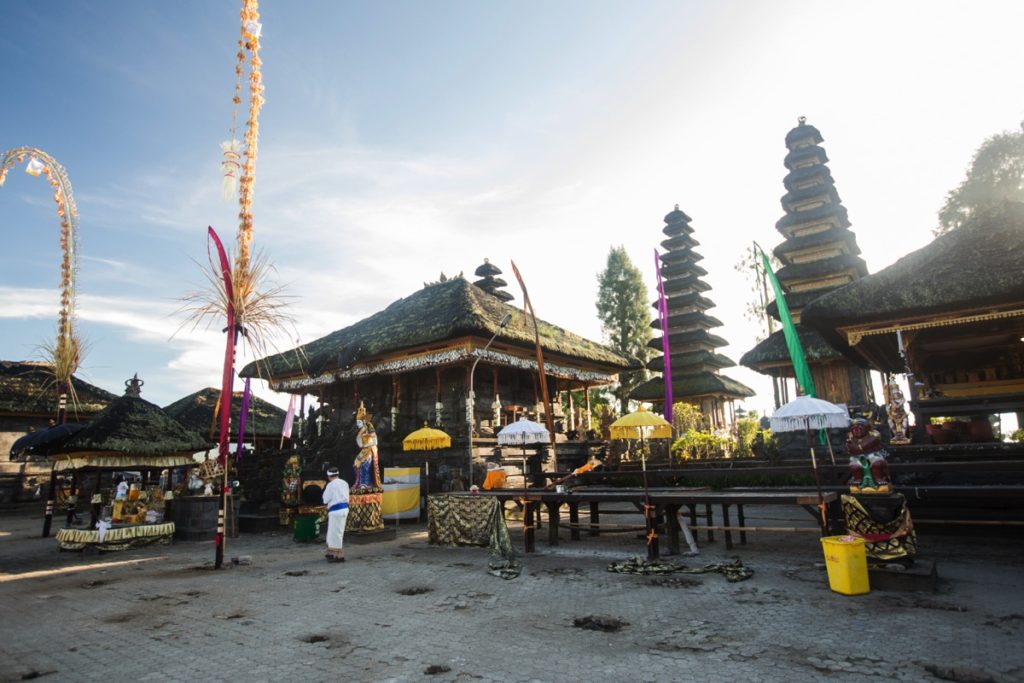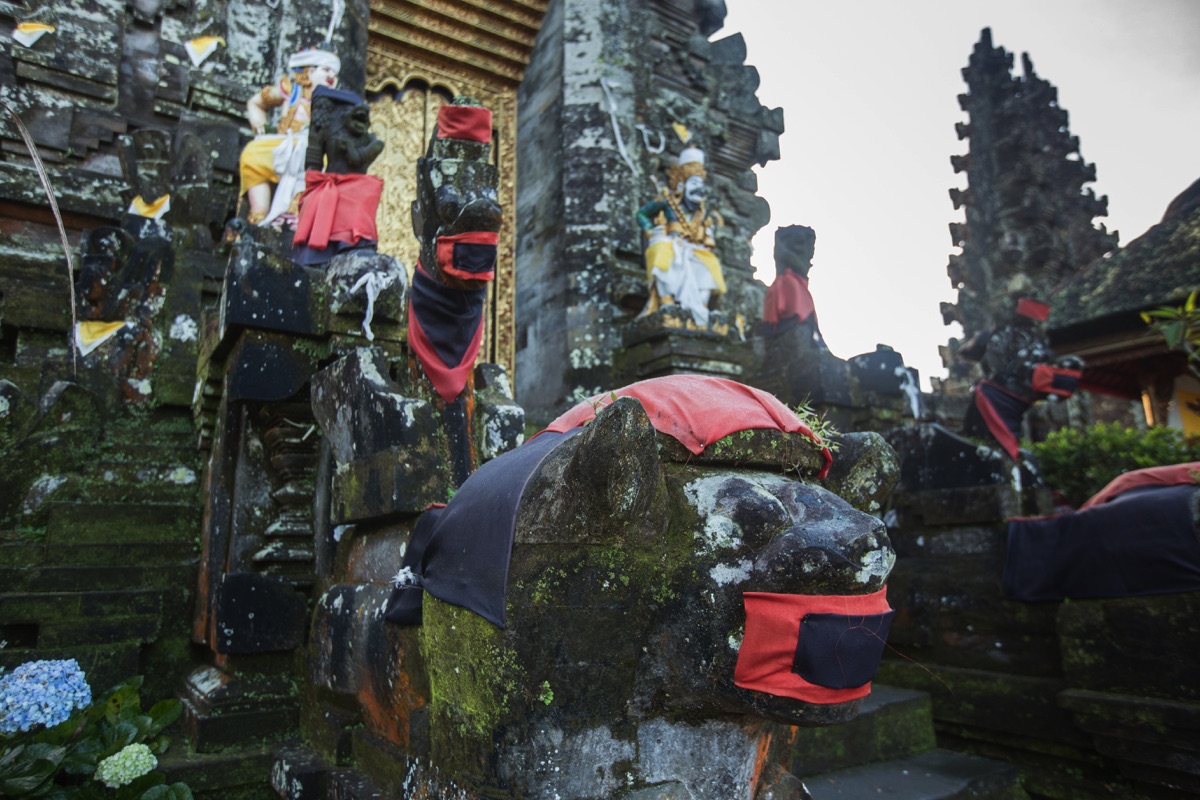 Mount Batur
Mount Batur is simply a tourist trap. This is a very straightforward and easy hike who requires no guiding whatsoever. Unfortunately, a tourist mafia has prospered around and you are likely to be forced to hire an overpriced guide to get there.
My advice : avoid the hassle by skipping the hike and get to the sunrise spot in Pinggan village to enjoy the free view over the volcano.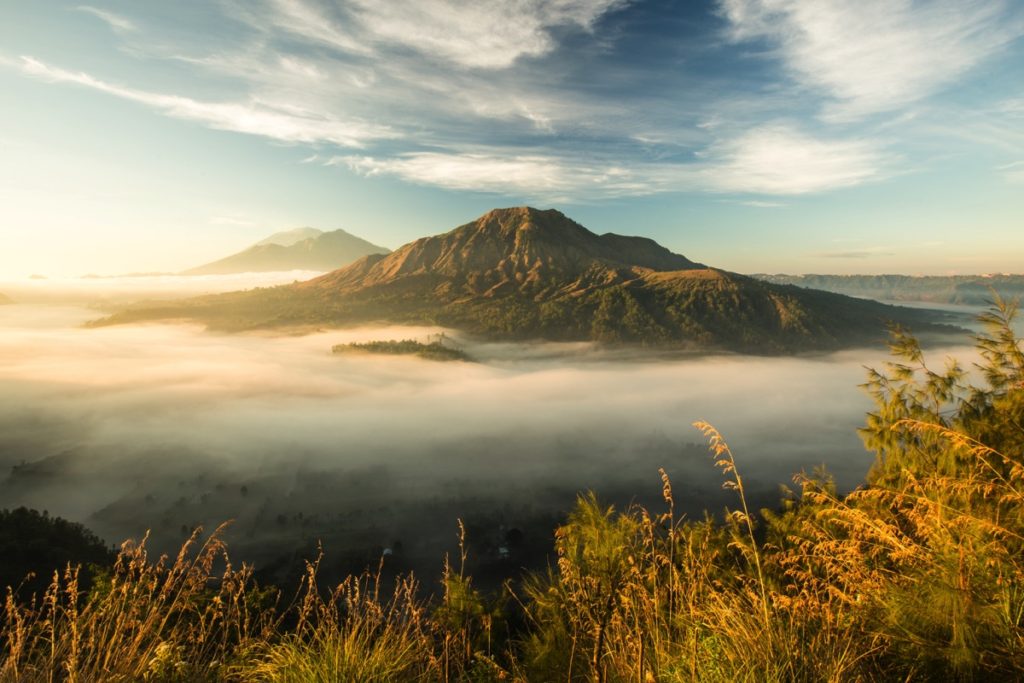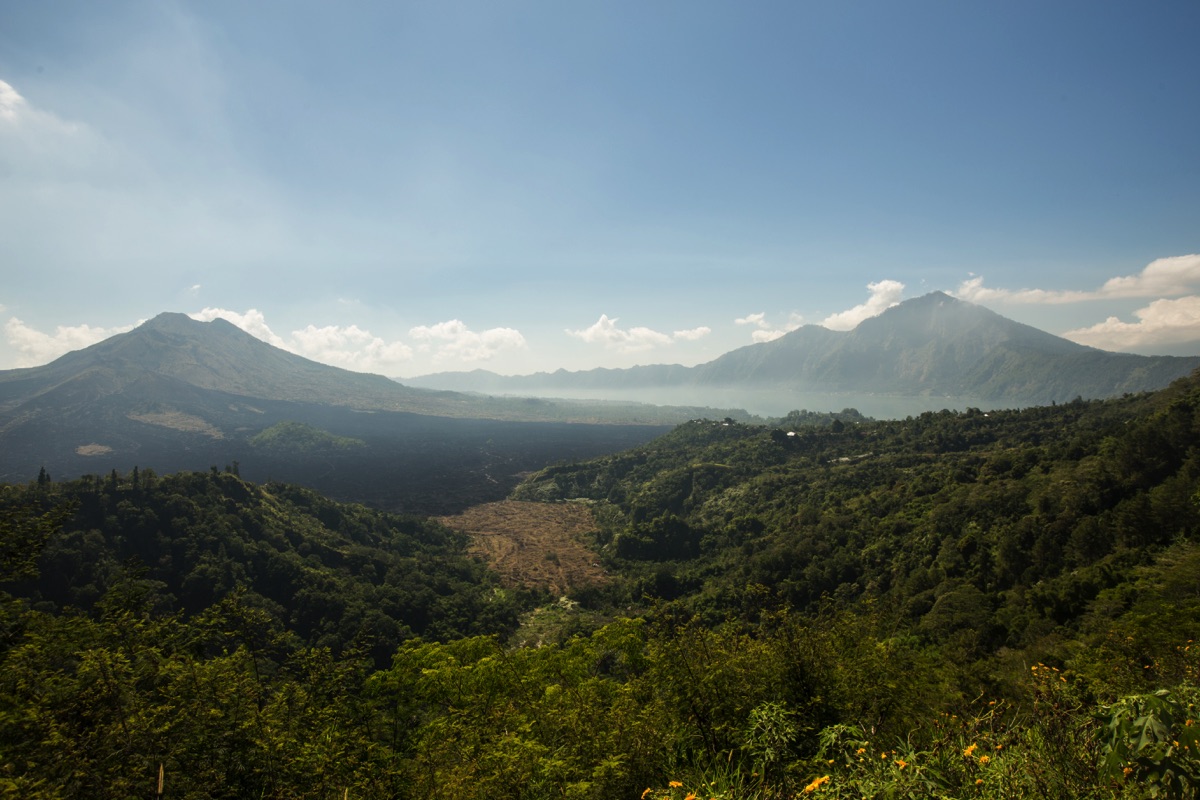 Practical tips
Map
Transport
Like virtually anywhere in Bali, you'll need your own wheels to explore this region. If you arrive by boat from Lombok in Padangbai, you have many rental outlets. I used the one next to the Mandiri ATM on the seashore and it was fine, rate is standard 50'000Rp/day.
Padangbai has regular bus connections with all the main towns on the Northern Bali coastal road (Amed, Singaraja, until Gilimanuk). To get to Ubud or Denpasar, you can use tourist shuttles like the one operated by Perama Tours. Depending on the number of people you are, it's might be cheaper to hire a driver and share costs among passengers.
Padangbai is also the starting point of ferries going to Nusa Penida (25'000Rp) and Lombok (46'000Rp). Many speedboats also take passengers to Gili islands (to be avoided), and Nusa Penida / Nusa Lembongan.
Accomodation
I slept at :
Marco Inn in Padangbai, nice owners, 125'000Rp for a simple double room, AC, breakfast, cold shower.
Dhanging Taman Inn litteraly right behind Tirta Gangga (access from Tirta Gangga parking) : great family run homestay. Simple double rooms without AC and cold shower for 100'000Rp, breakfast included (200'000Rp for hot water).
Hotel Putra Mulya 100'000Rp for a simple double room, cold water, breakfast. Very nice owners but rooms would need a serious refurbishment. Still fine for one night.