The setting
Tumbak is a small fisherman villages located about an hour away from Ratahan and mostly populated by settled Bajo people.
A French guy called Yoan has been living there with his wife's family for about 10 years and has built 4 extraordinary bungalows right on a plot of mangrove in the middle of the bay.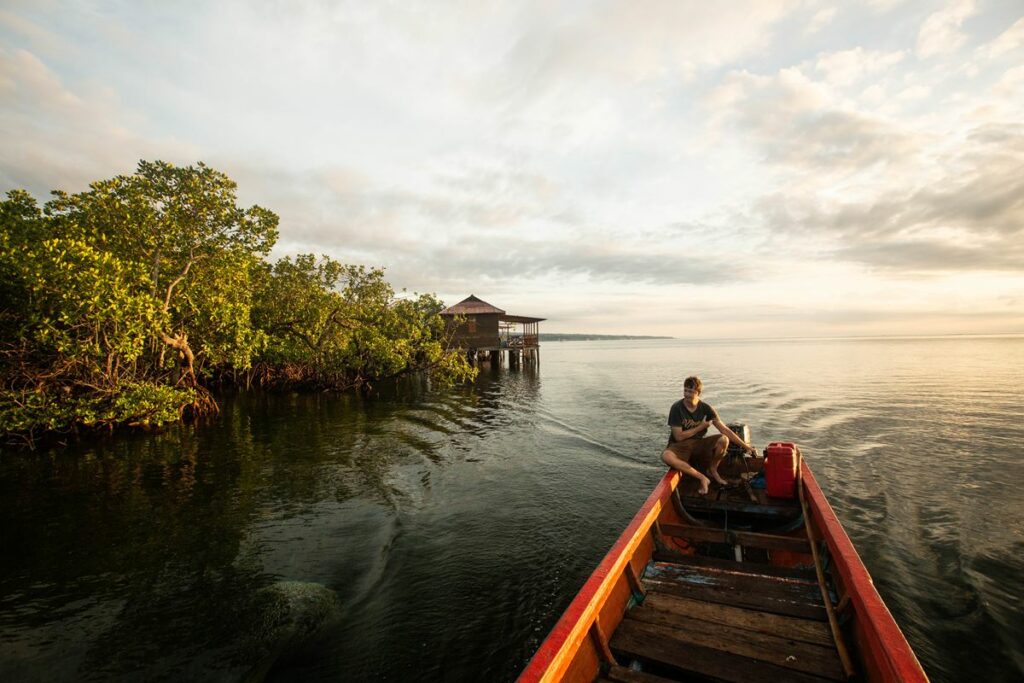 The only neighbors are fishes (and some banded sea kraits climbing up the jetty at night).
Every day, his father-in-law brings in food by boat.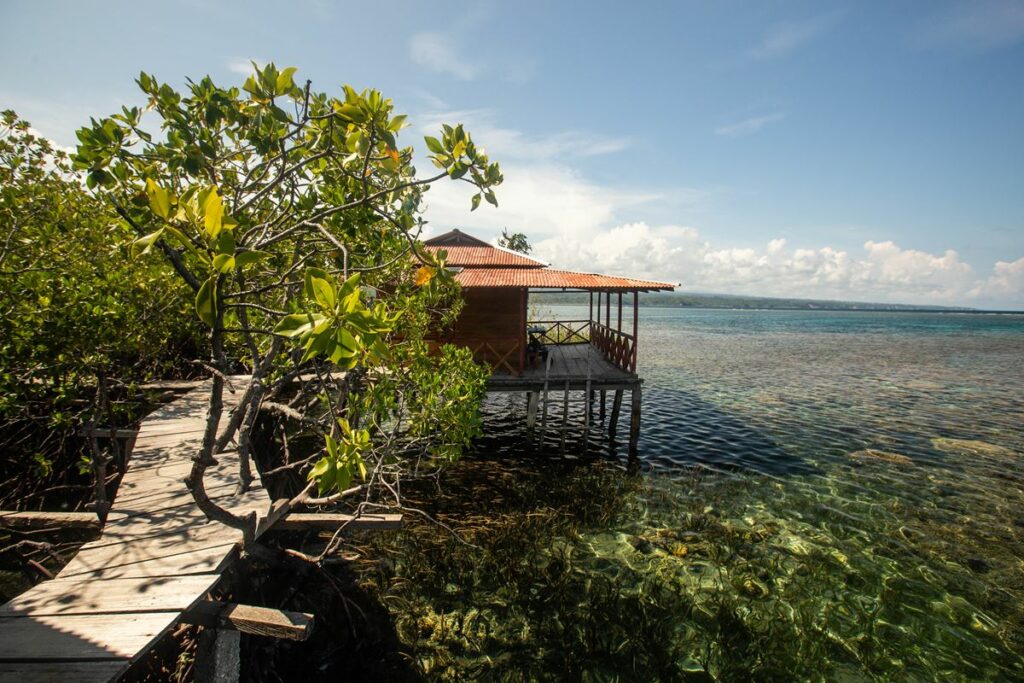 The snorkeling
You are surrounded by extensive coral gardens that you can snorkel on your own (they provide the gear). You can also just go around swimming or relax. 4G connection is good even in the middle of the bay.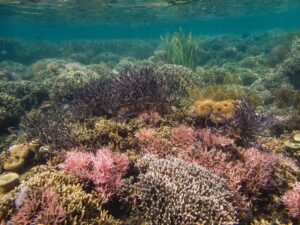 I highly recommend going on a snorkeling trip with Yoan and/or his father in law. They will take you to other reefs a bit further away from the bungalows. Yoan is a trained marine biologist with extensive knowledge of the ecosystem.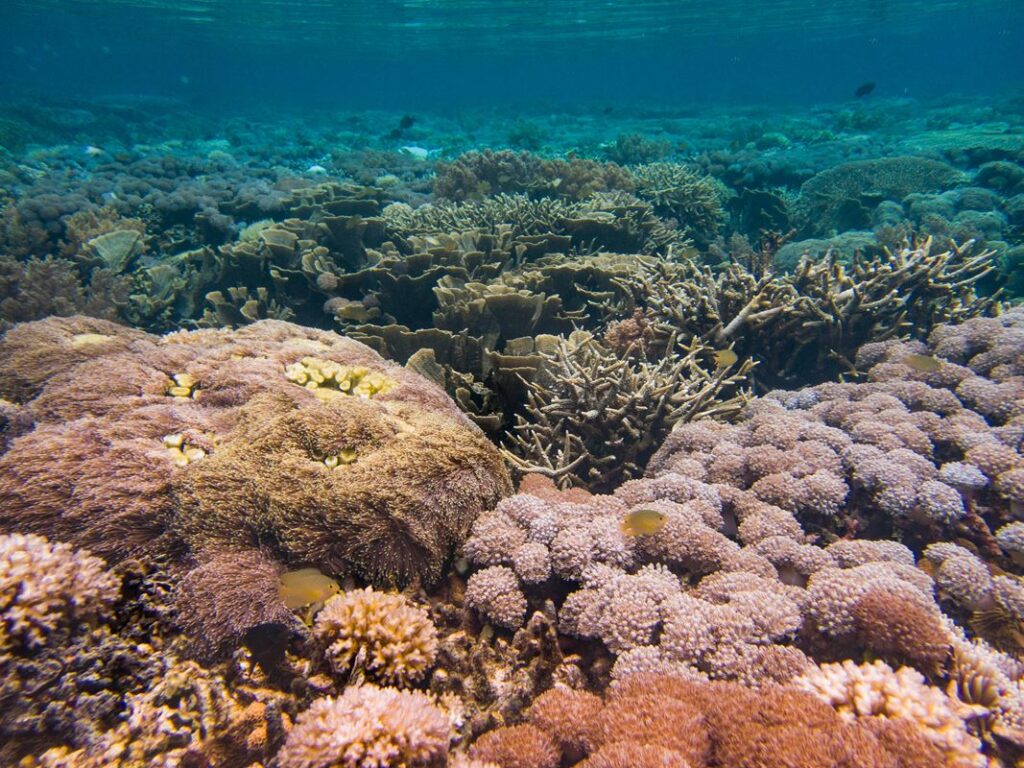 Near a small island, I saw the biggest colony of clow fishes I ever met :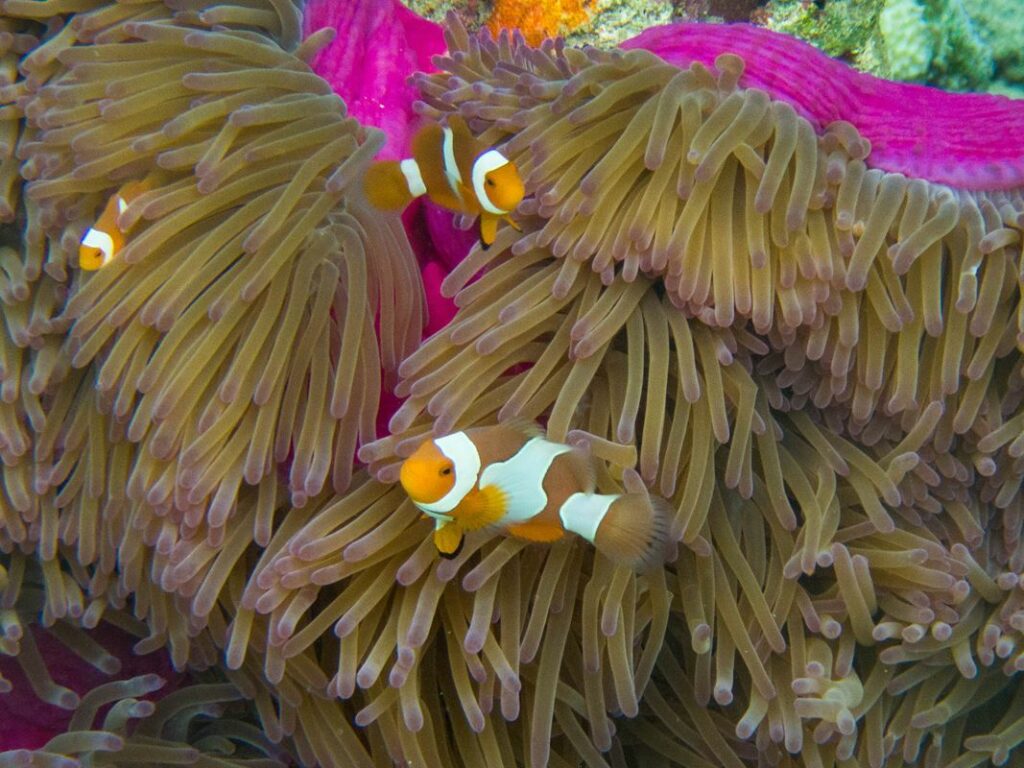 Some other interesting fishes could be seen too :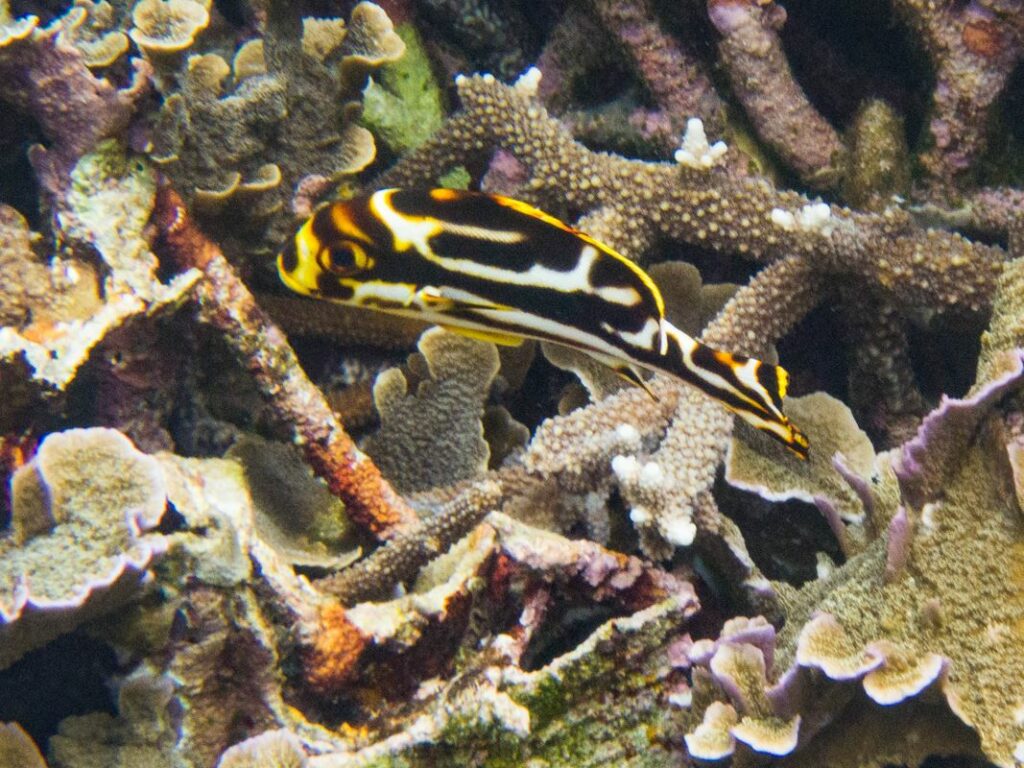 I also enjoyed the bird life in the mangrove (even though it was modest) :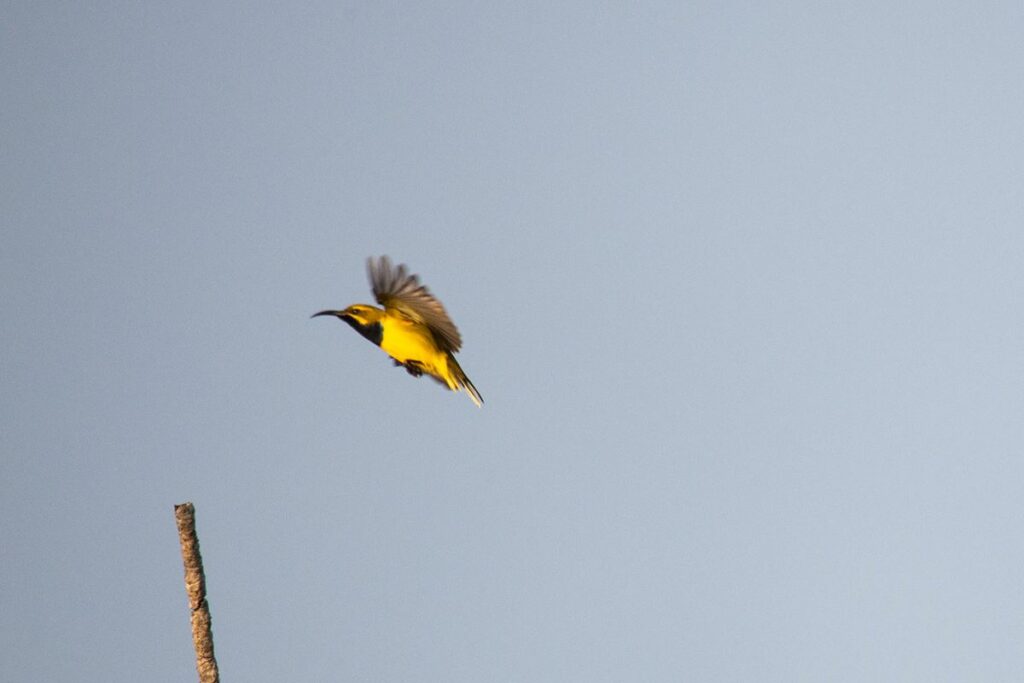 Practical details
Getting there
I reached Tumbak from Tomohon. But even if you leave from Manado the logic is the same : you head south to Ratahan and get dropped a few kilometers before Ratahan at the junction to Tumbak.
Most likely there won't be a bus from Manado straight to Ratahan so you'll have to go at Langoan first.
Went to Tomohon terminal at 6:45 AM hoping to catch an early minibus (they are called Mikro or Kijang depending on the size in this region).
I departed to Kawangkoan (15'000) at 8:30AM.
There I took another Mikro for Langoan (10'000Rp). Then another Mikro to Ratahan (12'000Rp). Everytime I asked the driver to drop me at the right place to catch the next transport.
From the junction on Ratahan road there was an ojek driver waiting that took me to Tumbak for 35'000Rp.
I reached Tumbak around 11AM.
On the way back, Yoan got me a seat in a shared taxi heading back to Manado from Tumbak with other passengers. I was happy to pay him 100'000Rp and save all the hassle of changing 3 times mikro.
He can definitely arrange a similar taxi from Manado if you ask him.
Booking and price
I spent 4 nights in Tumbak in October 2022.
Price per night per person was 275'000Rp (full board).
Snorkeling trips were charged 200'000Rp per person (about half-day) no matter how many people join.
Yoan can be reached by Whatsapp : +62 812 41 47 35 57. Otherwise he has a website.
In the past another French guy called Robin was running another homestay in Tumbak. As of 2022 he went back probably for good in France thus there is only one option to stay which is Yoan's Tumbak Island Cottages.