Mount Semeru (or Gunung Semeru in Indonesian) is the highest volcano of Java (3'676m), part of the Bromo-Tengger-Semeru National Park. The National Park protects some forest which is home to some of the most elusive Javanese wildlife, including Javanese clouded leopards, Javanese Eagle and Javanese lutung.
The best way to understand the area is to look at an aerial view. In the central area with smoke coming out, you have the Bromo crater, Semeru is the high moutain in the background. On the left of the image you have the protected forest.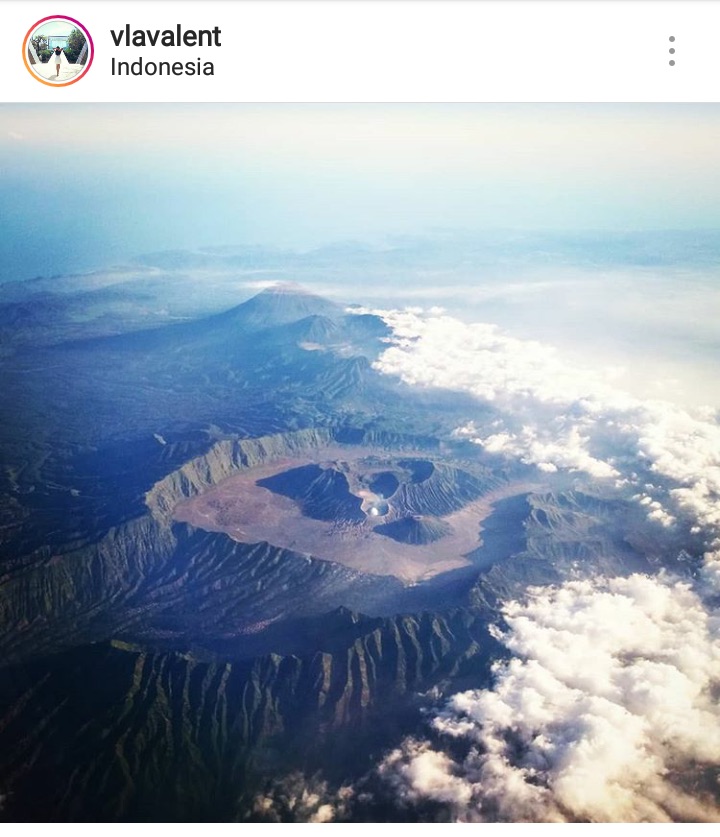 How to get to Ranu Pani (trail start) ?
The hike starts in the village of Ranu Pani. It is generally accessed by Malang, but otherwise a motorbike taxi (ojek) can definetly be arranged from Cemoro Lawang (the village next to the Bromo).
Local hikers usually form a 10 people party and rent a jeep from Tumpang to Ranu Pani (600'000Rp one way). If you are alone or with few people you can do the following :
From Malang get to Tumpang. The easiest way to do it is to use online motorbike taxi application (Gojek or Grab). Easy to find a ride both way. As of 2018, the rate is less than 30'000Rp, regular ojek asks for 50'000Rp. You can also get there by public transport : take a first angkot in town to Arjosari terminal and from there wait for a departure to Tumpang.
In Tumpang, get off in front of the market (pasar), regular ojek have a designated waiting spot. The rate to Ranu Pani is 150'000Rp one way.
The cheapest solution would be to rent a motorbike in Malang but it seems that most business don't like it. The road is perfectly drivable and no need for a trail motorbike as soon as you don't get in the sandy area around the Bromo. On Facebook groups in Indonesia I've seen an ad from a rental agency offering special offers for hikers : 250'000Rp for 4 days of rental. Contact by Whatsapp +62 899-9609-267.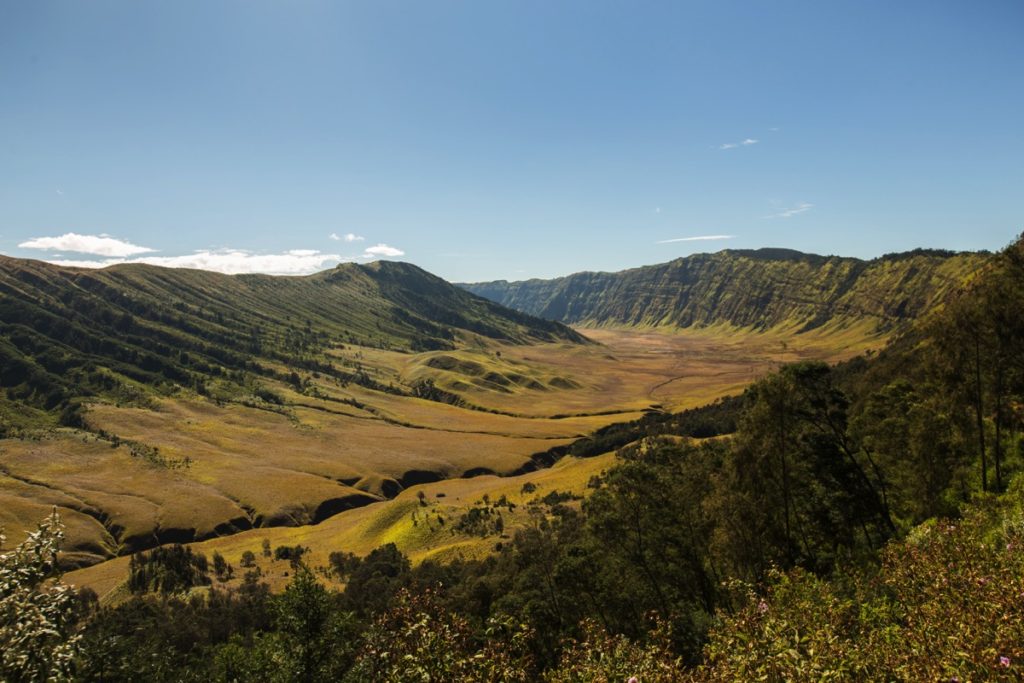 Preparation
Gear rental
One night of camping is required unless you are ready to hike for 16h non-stop. Tents and sleeping bags can be rented easily in Ranu Pani as well as in Malang. I was not sure of the first option so I rented everything in Malang but it turns out there is plenty of choice in Ranu Pani.
In Malang check out Da Rental, for 2 days 1 2-people tent + 1 set of sleeping bag/mattress costed less than 60'000Rp. Brings an ID for deposit or 1'000'000Rp. Lots of stock, you can rent for longer than you need, they refund you the difference if you come back earlier.
There are different options to eat and sleep for cheap in Ranu Pani.
National Park fees
The National Park fees make the hike rather expensive for Indonesia. Foreigners are charged 210'000Rp/day (but 310'000 on weekends and national holidays so avoid those dates). For this reason, the majority of foreigners do the hike in 2 days while most of the locals go for 3 days.
Locals have to register online at least 3 days ahead of their visit and there is a quota of 600 hikers / day (which is easily reached on national holidays). Foreigners can register directly at Ranu Pani and are not subjected to the hiker cap.
Following some fatalities on the trail, it is required to bring a copy of your passport and a health certificate (surat keterangan kesehatan). In Tumpang, stop at the local healthcare community center (puskesmas), if it's closed (like in my case because I hiked during Idul Fitri holidays) go to Boli hospital 500 meters away. I paid 30'000Rp and got my paper in 20 min.
In Ranu Pani I got told it was possible to do the health certificate directly in the village but I didn't ask for more details. Check on Google Maps if there is a puskesmas. If there is one, then they can issue your certificate.
GPS track
As always, you should download the GPS track of hike on Gunung-Bagging and it's worth checking the last comments also.
Update 2022 : somewhere between 2018 and 2022, the owner of Gunung Bagging website now charges a few USD to let you download the GPS track. You can nonetheless do without and the trail is obvious. Check also if it's not in Maps.me
The hike
I left Malang in the morning, took an online ojek to Tumpang, did my health certificate in Tumpang then hired a regular ojek (online probably won't go to Ranu Pani, too far) to Ranu Pani. I completed the paperwork at the national park office, had lunch, bought 3 takeaways meals and set off.
I left Ranu Pani at 10AM. Reached Ranu Kumbolo at 12:30AM. This part is easy with almost not much elevation to climb.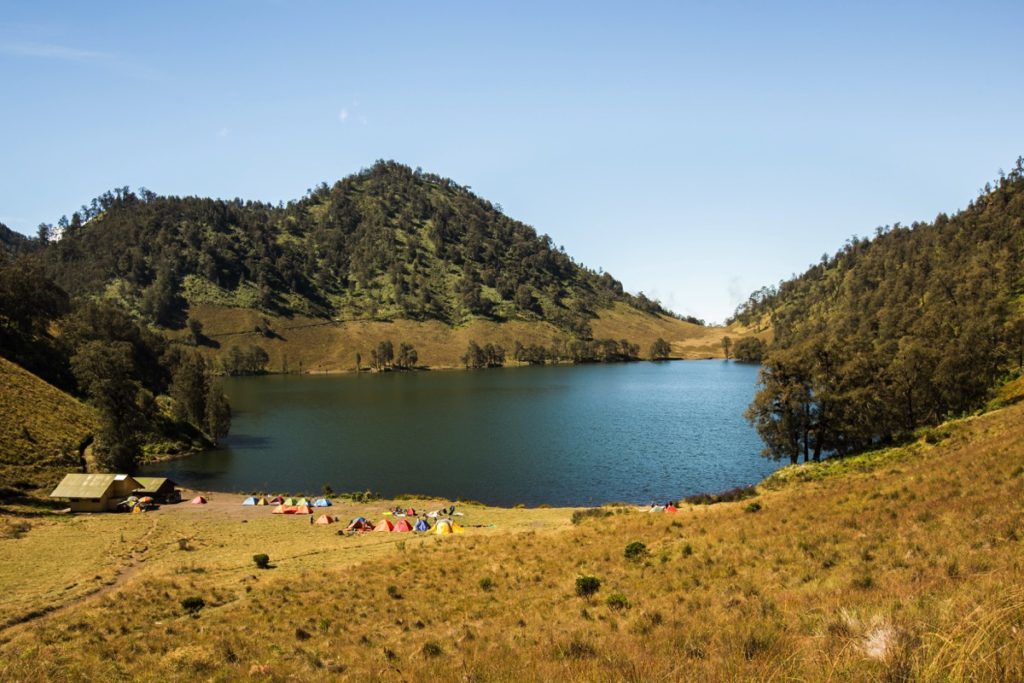 I took a lunch break there and continued to Kalimati which I reached in 1h45min.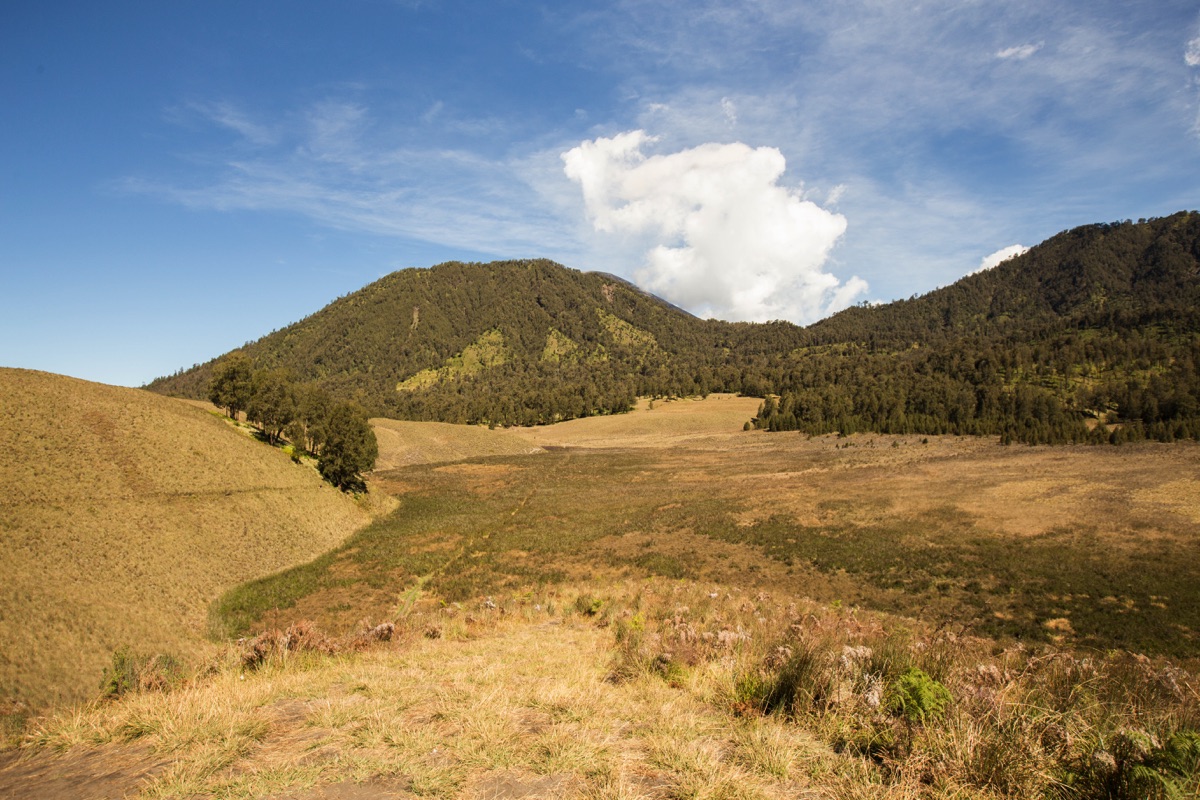 I set up my tent at Kalimati, had dinner and rested. The National Park official regulation states that you shouldn't get higher than this but no one seems to care and do the push until the actual summit (Puncak Mahameru).
I left at 2:10AM, reached summit at 5:40AM exactly when the sun rose. Leave maybe 30min earlier if you want to observe all the colors in the sky from the top. It takes about 1 hour to get to the forest edge and 2h35min to clear the sandy area until the summit. Quite cold and windy up there.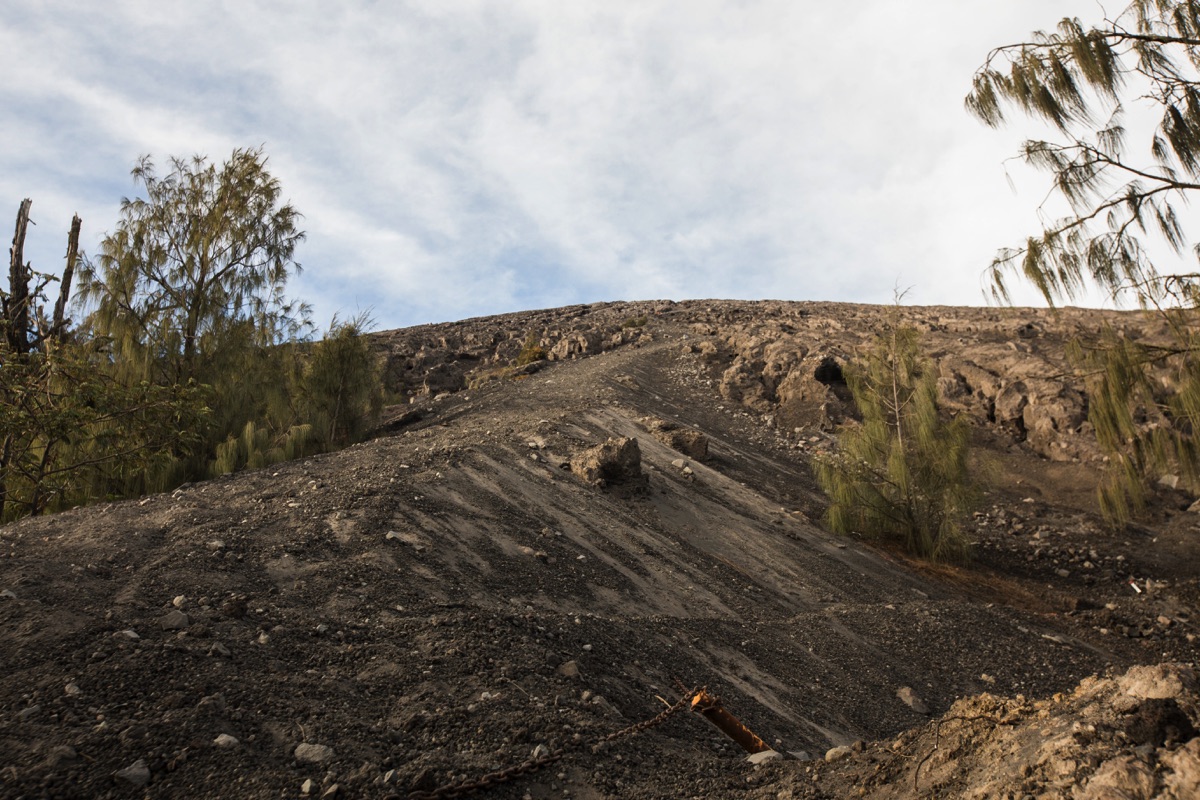 From the summit you have a clear view on Mount Bromo, and in the other direction, you can see as far as the ocean.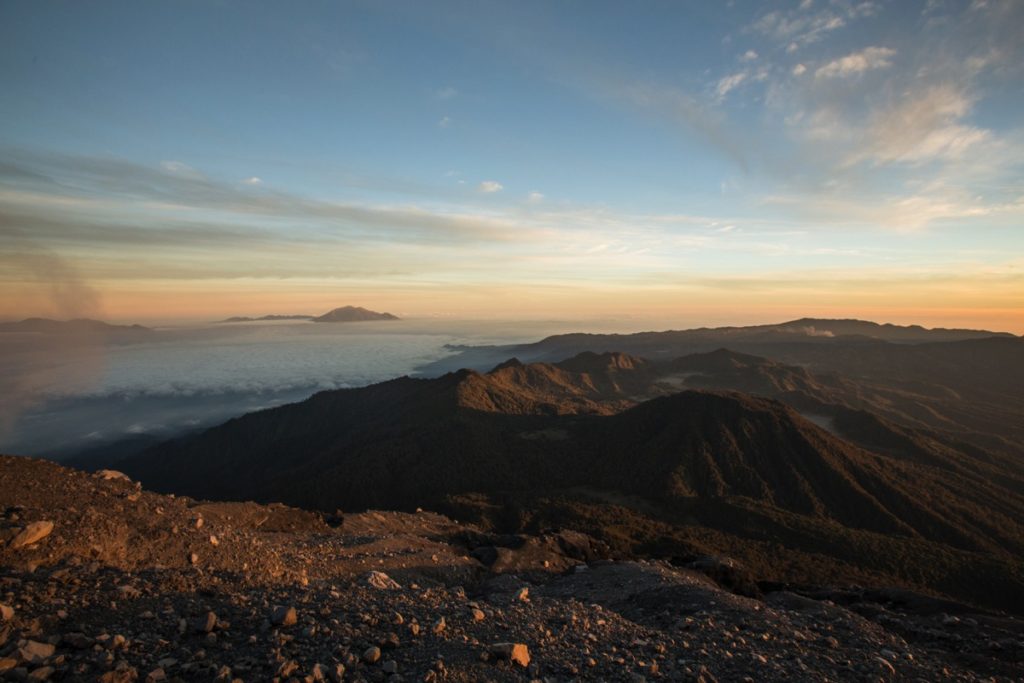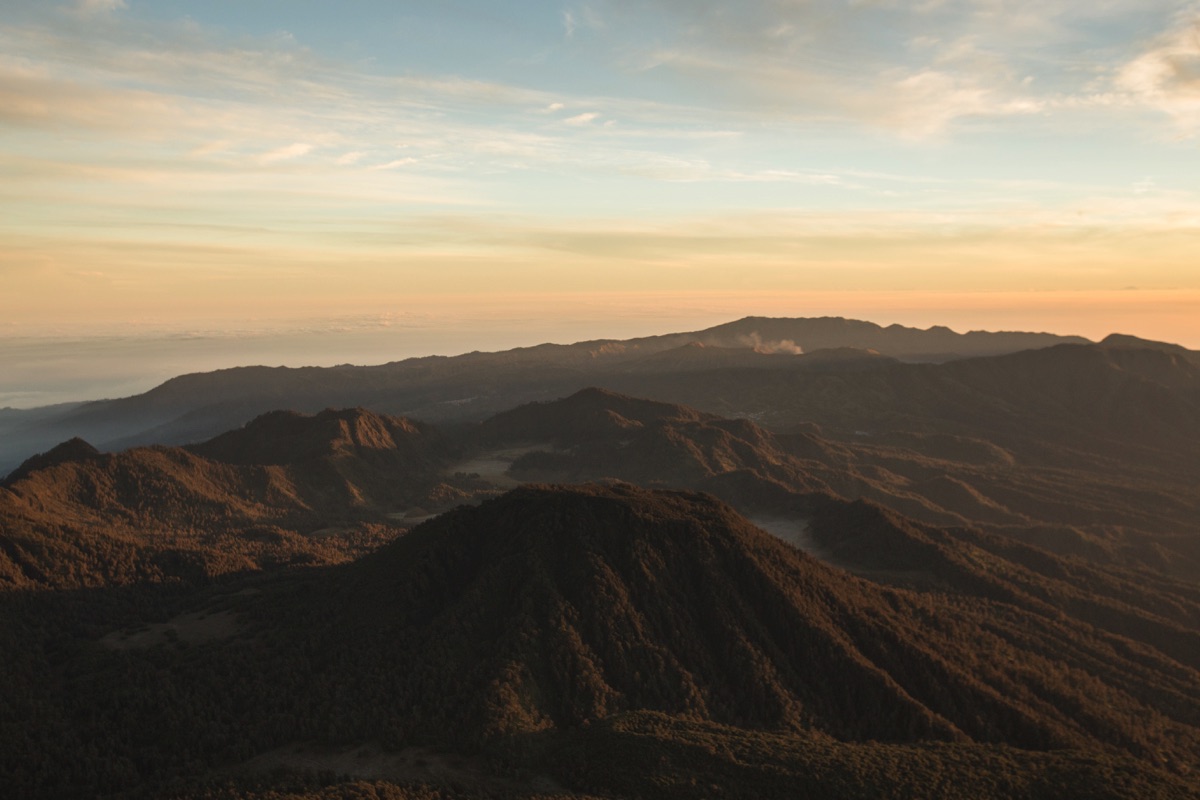 The Semeru is spitting out smoke at least once per hour. It can be quite impressive.
I was less lucky than that, I spent almost an hour on top hoping to see something impressive but nothing came so I started descending.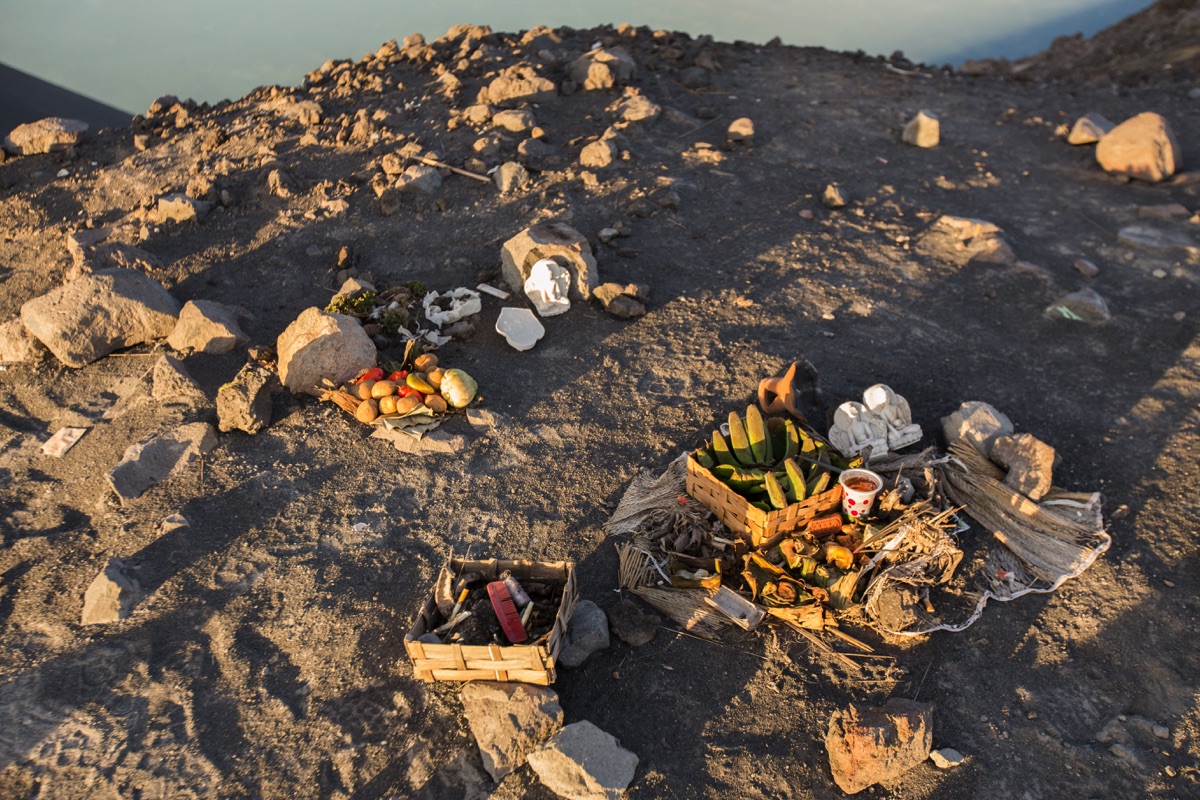 I was back in Kalimati in 1 hour, packed-up and reached Ranu Kumbolo in 1h40. It took me another 2h40min to get back to Ranu Pani (around noon).
Cost wrap-up
Entry fees (regular days) : 2 x 210'000Rp = 420'000Rp.
Health certificate fees = 30'000Rp.
Gear rental in Malang = 57'000Rp.
Food (water + packed lunch + bengbeng) = 86'000Rp.
Ojek Tumpang – Ranu Pani : 2 x 150'000Rp = 300'000Rp.
Online ojek Malang – Tumpang (return) : 65'000Rp.
Hence, total cost for 1 solo hiker (logistics, park fee + transport) from Malang : 958'000IDR.
There is not much room for savings. Renting a motorbike in Malang would save up some money, specially if you are two people (read above for motorbike rental). I would have done it if it wasn't Lebaran period when I hiked with all the motorbike rental business sold out.