It has taken me a while to understand how Jakarta was organized. How many times did someone told me about an area and I had no idea where it was. I tried to prepare the kind of map I would have needed when I arrived.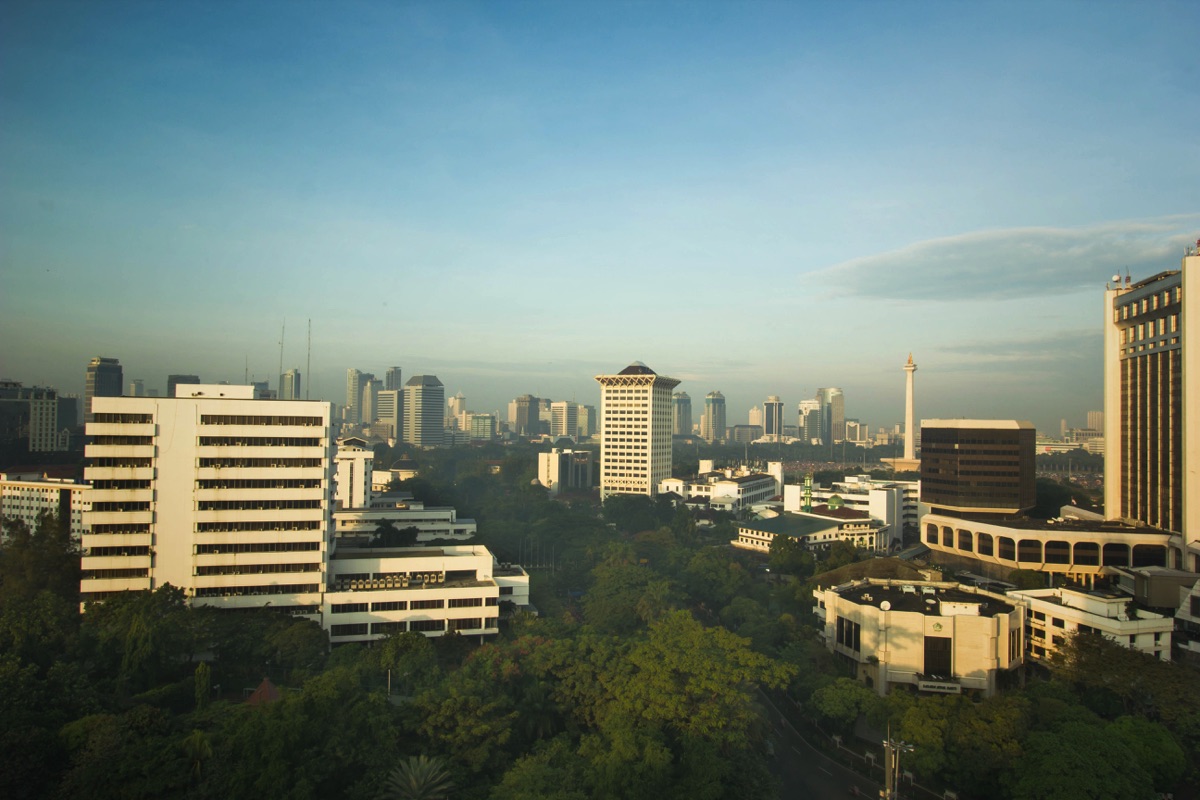 Jakarta is big
Jakarta is the political and economic capital of Indonesia. The city doesn't belong to any province. It has an equivalent special administrative status (hence it is headed by a governor and not a mayor). The full name is Daerah Khusus Ibu Kota Jakarta (Special Capital Region of Jakarta) or DKI.
DKI is home for more than 10M inhabitants but extends way further its administrative boundaries. Immediate surroundings of Jakarta are made of the cities of Bogor, Depok, Tangerang and Bekasi. Together they form the official metropolitan area known as Jabodetabek (which is made of the first 2 letters of each city).
The metropolitan area is the second largest in the world with more than 30M inhabitants according to 2010 census. This is more than 10% of Indonesian population.
Administrative division
Like a province, Jakarta is divided into 6 regencies (kabupaten), more exactly 5 municipalities (North, East, South, West and Central Jakarta) and 1 regency (Thousand Islands : a group of islands located North of Jakarta in the Java sea).
Each of those regencies/municipalities are divided into districts (kecamatan). Each district is further divided into sub-districts (kelurahan). Post code are allocated at the sub-district level.
Different ways to call an area
When people want to indicate an area they can refer to :
The district or the subdistrict name to give you a general idea of the location.

Beware because some districts and subdistricts have the same name (ex : Menteng)
Some subdistricts share more or less the same name (ex : Pejatan Barat and Pejaten Timur). People will refer to it as Pejaten.

The name of the street (if it's a large one)
The name of the nearest mall
I tried to put everything on a map. Obviously it's far from complete since I focused only on areas I often go to.