Waterfalls of North Bali
The region North of the three lakes (Beratan, Tamblingan and Buyan) is a paradise for waterfall seekers.
Sekumpul
Sekumpul is maybe the most famous and probably the most picturesque. Still you can hardly swim there and it's quite visited. If you stay in Munduk it's a bit farther than what you can think. If you come from Amed, it's best to stop on the way.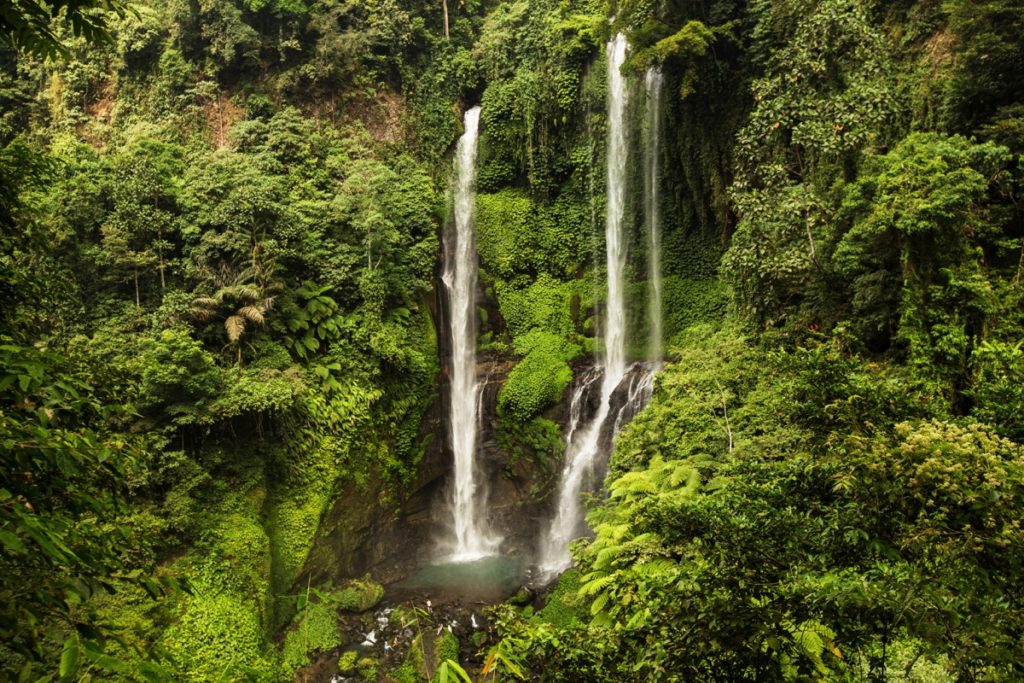 Ticket is now 20'000Rp for foreigners + parking. Pay attention to the parking ticket given to you, some game is played (mobil/roda empat stands for 'car', roda dua/motor for 'motorbikes'). On your right when you get down the stairs you have a bridge and then a trail leading to a couple of others waterfalls but you will have to purchase another ticket (15'000Rp).
Aling-aling
Maybe the best one. The 10'000Rp ticket gives you access to 4 waterfalls, 3 of them are good for swimming. There are 2 entries, the eastern one is less frequented.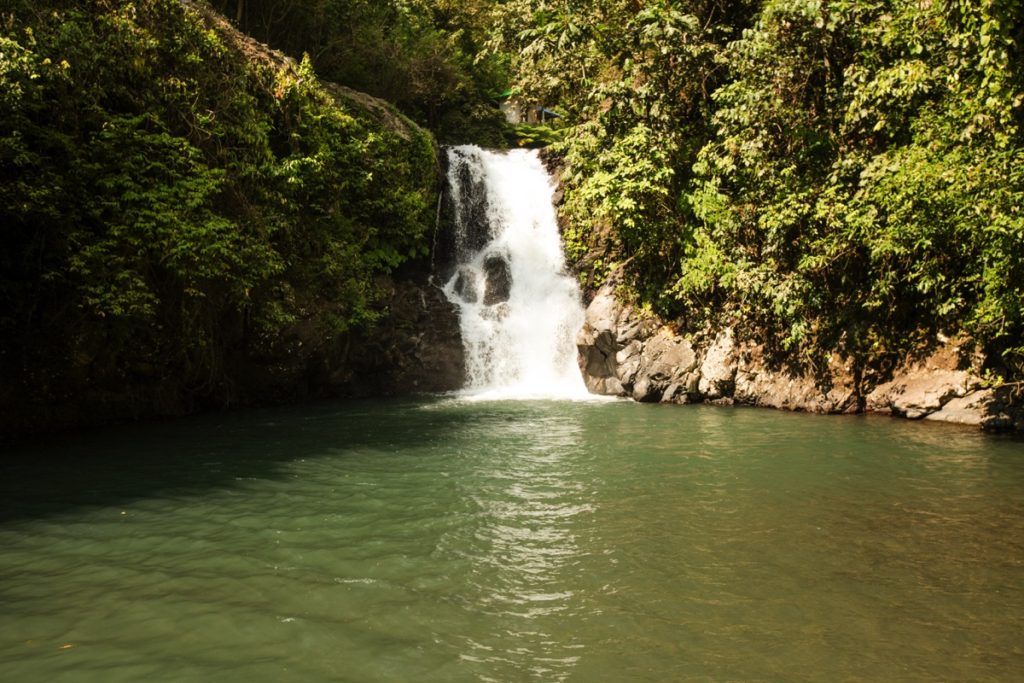 If you come from the East, you can stop on your way at Jembong waterfall. The entrance is 10'000Rp plus 2'000Rp of parking for motorbikes. The upper pool seem to be considered sacred but lots of secondary pools have been built below.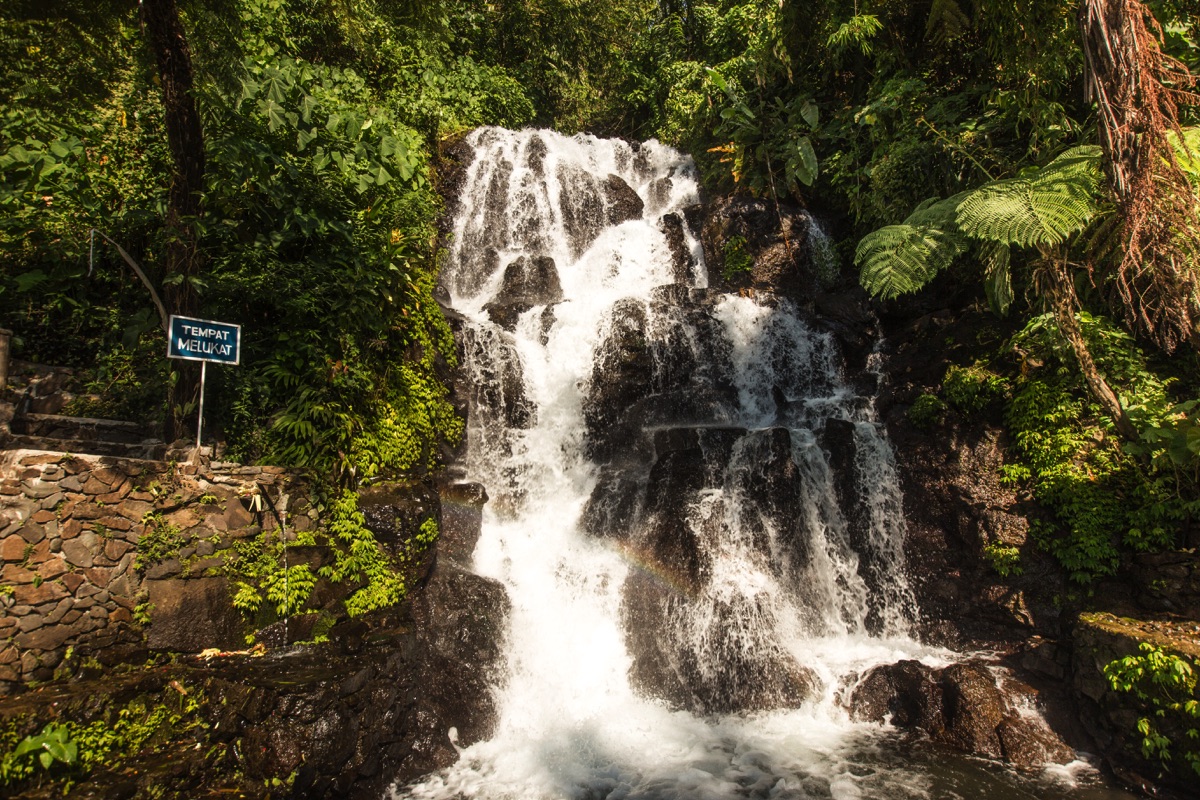 Banyumala
In my eyes, it's the nicest of all. The entrance ticket is 15'000Rp + 2'000Rp for motorbike parking.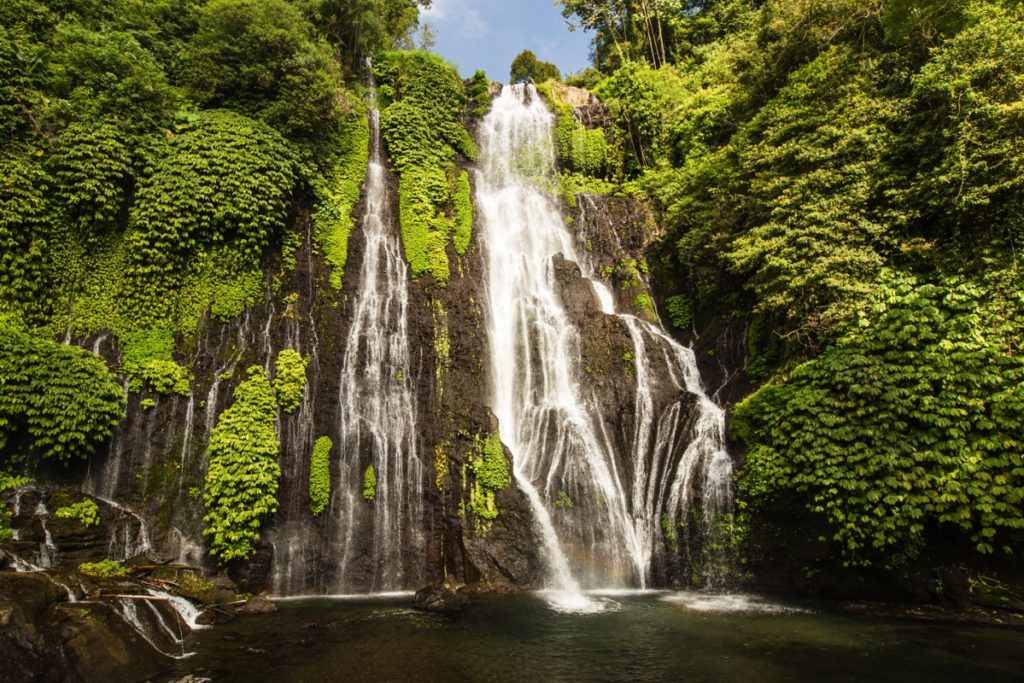 Other waterfalls
There are probably tens of waterfall in this region. Most are indicated by a sign from the road.
There is a rather popular trail near Munduk which passes by 3 other waterfalls. Gitgit is also rather popular but not really worth it in my opinion, especially with the new ticket reaching 20'000Rp.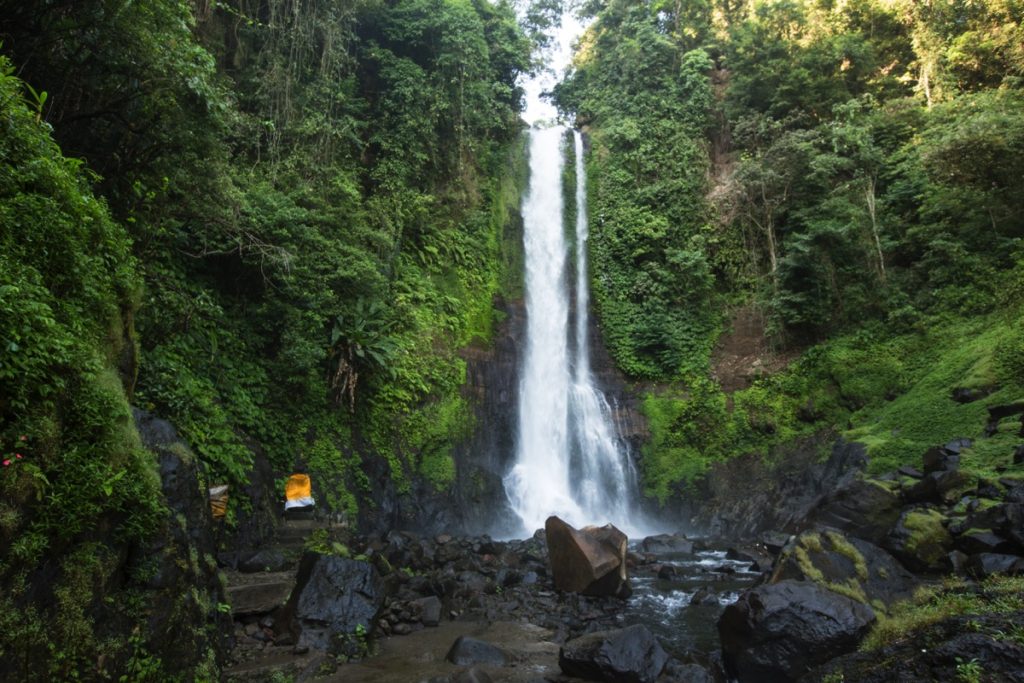 Temples around Singaraja
There are a couple of temples very well worth a visit East of Singaraja. The first one I recommend is Pura Beji with a very singular architecture. A free donation is expected at the entrance (I gave 10'000Rp).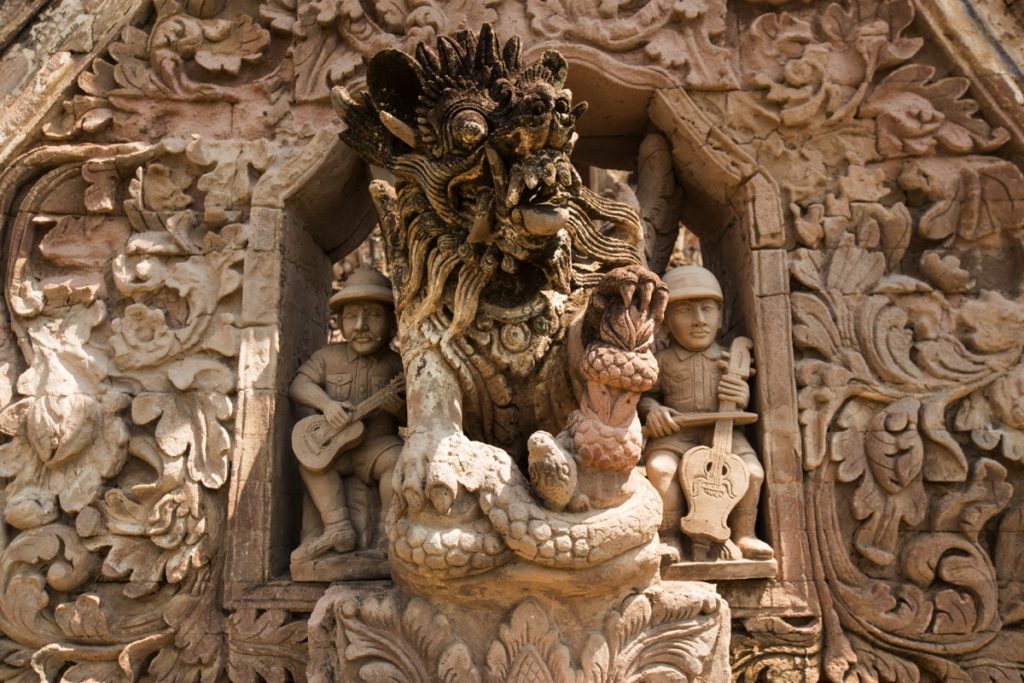 Keep driving towards Pura Maduwe Karang. On the way you will see many other interesting carving.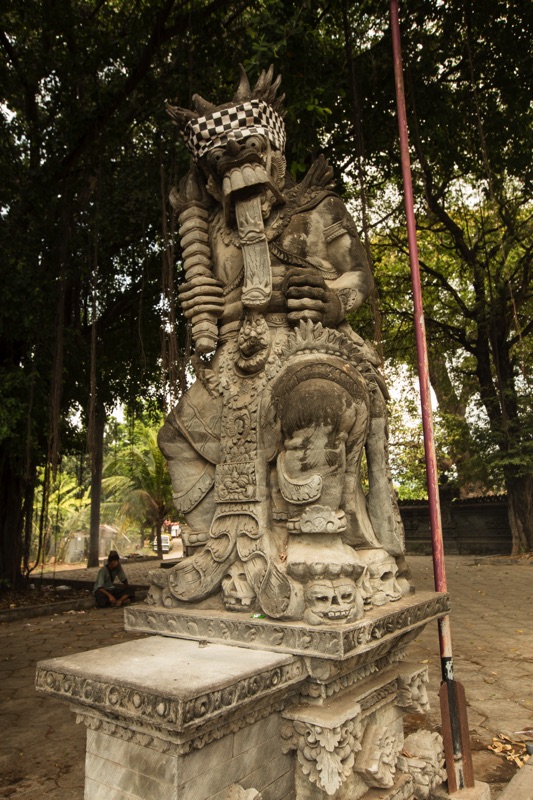 Pura Maduwe Karang has some very nice statues in the outside. Get up the stairs and wake up the guardian in the small house on your left. A 10'000Rp will be appreciated.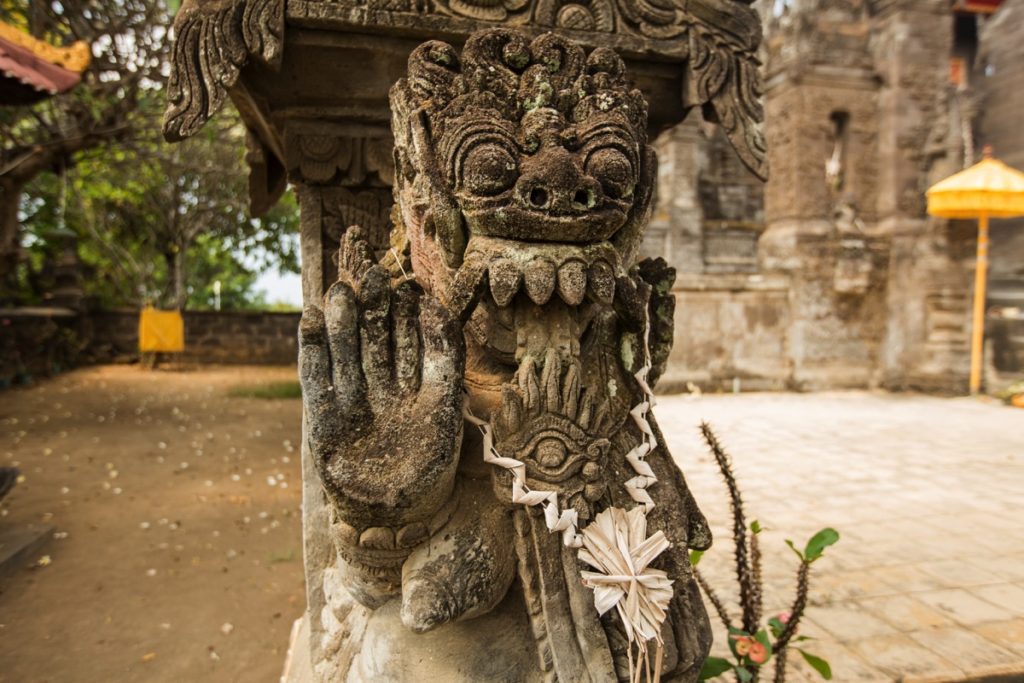 Munduk
Munduk is a popular base for visitors with lots of accomodations options. Strolls to the nearby waterfalls or ricefields are popular. Otherwise you can simply use it as a base to explore the region.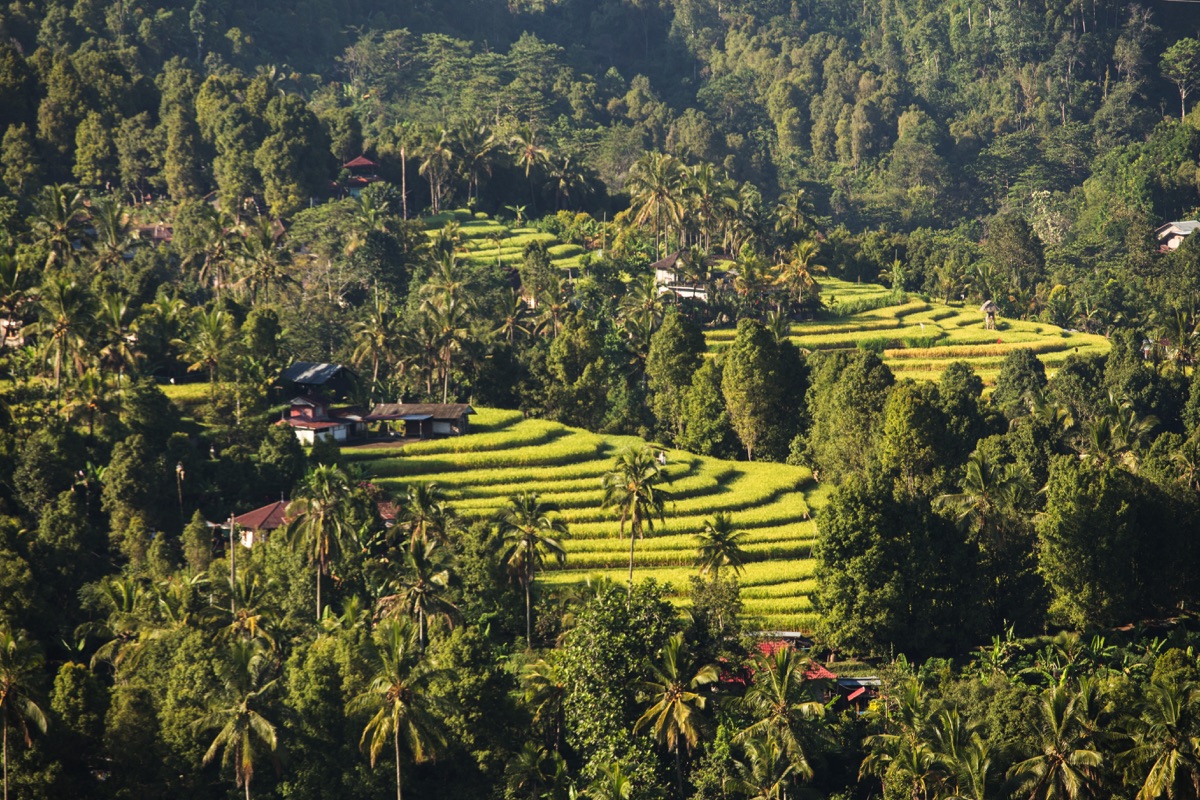 You will without a doubt drive by the twin lakes of Tamblingan and Buyan. It's possible to hire a small canoe and to paddle until a temple by lake Tamblingan. The rate asked by locals might be a bit exagerated but not that high either.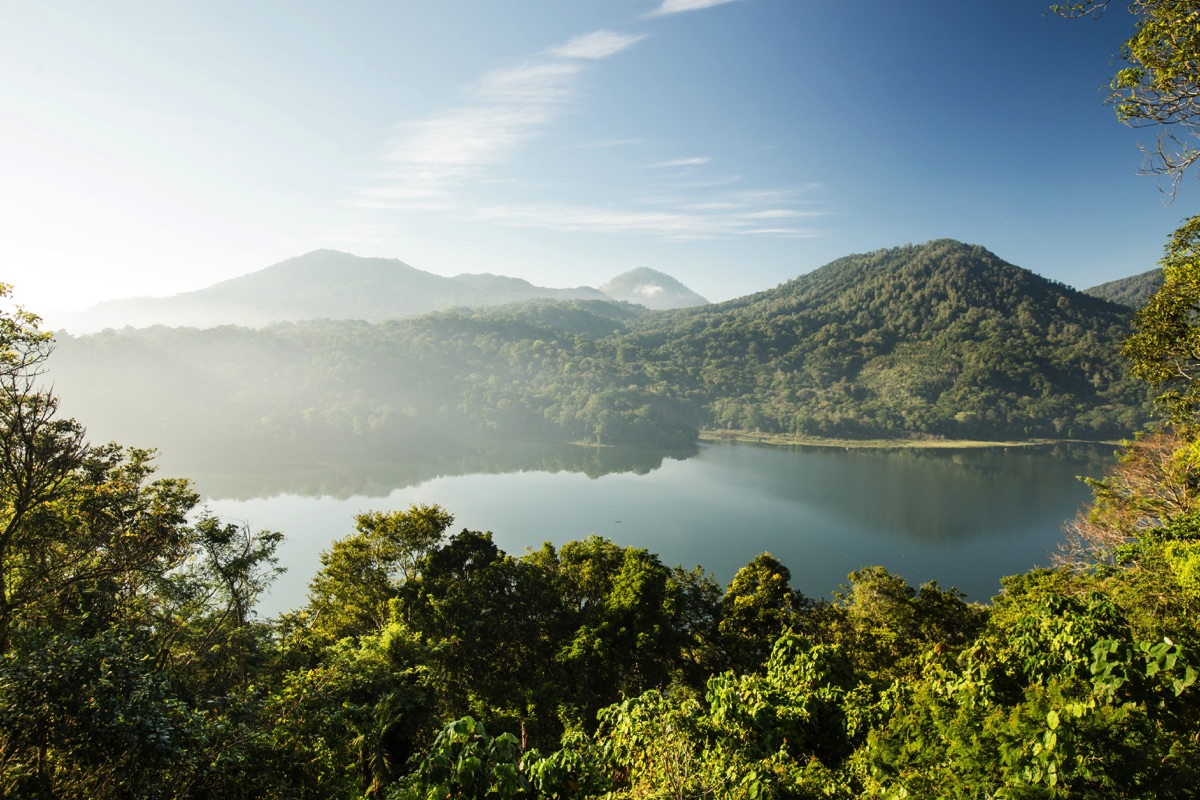 East of Munduk you can visit the Banjar hot springs. I was a bit disapppointed : it's not very hot and not very impressive either (the baths are surrounded by restaurants, lockers …). The price is 20'000Rp per person.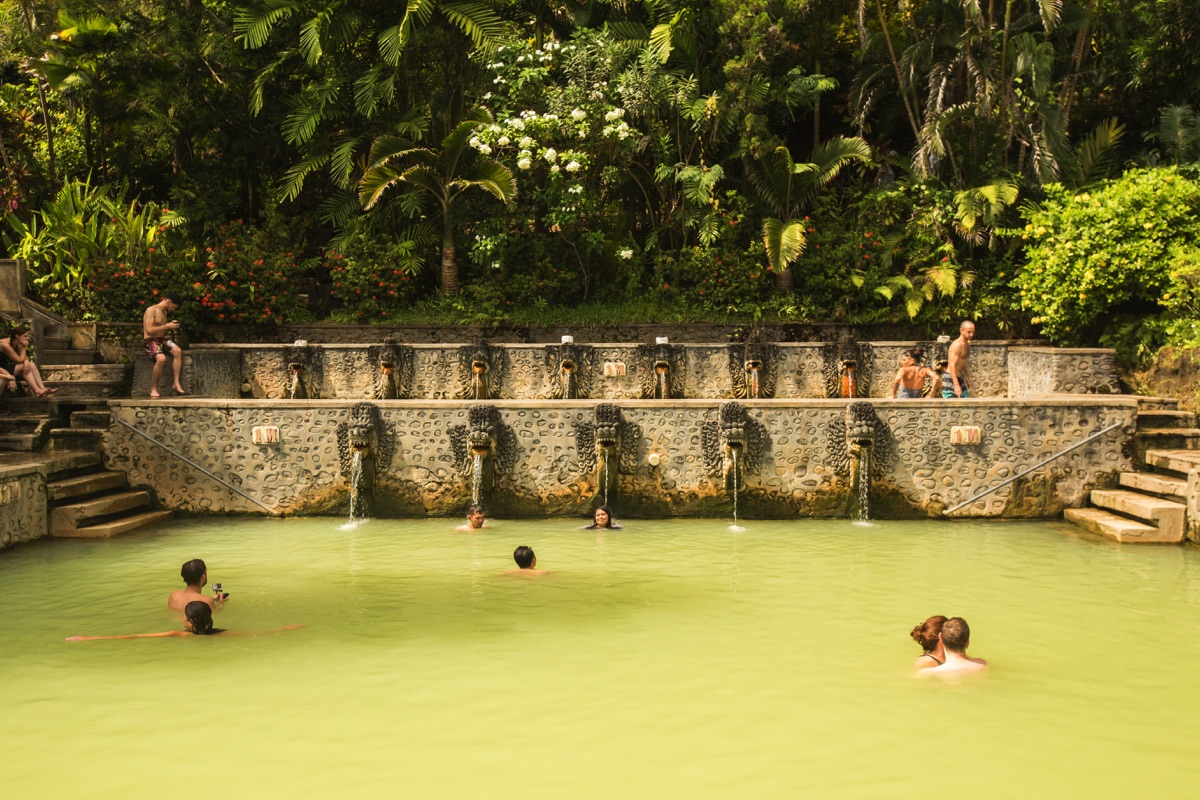 Continuing further East you could visit Pura Melanting and even stay a few days in Menanjangan which is allegedly good for snorkeling and diving. I've never visited though.
Driving South to Antosari, you will pass by other beautiful ricefields.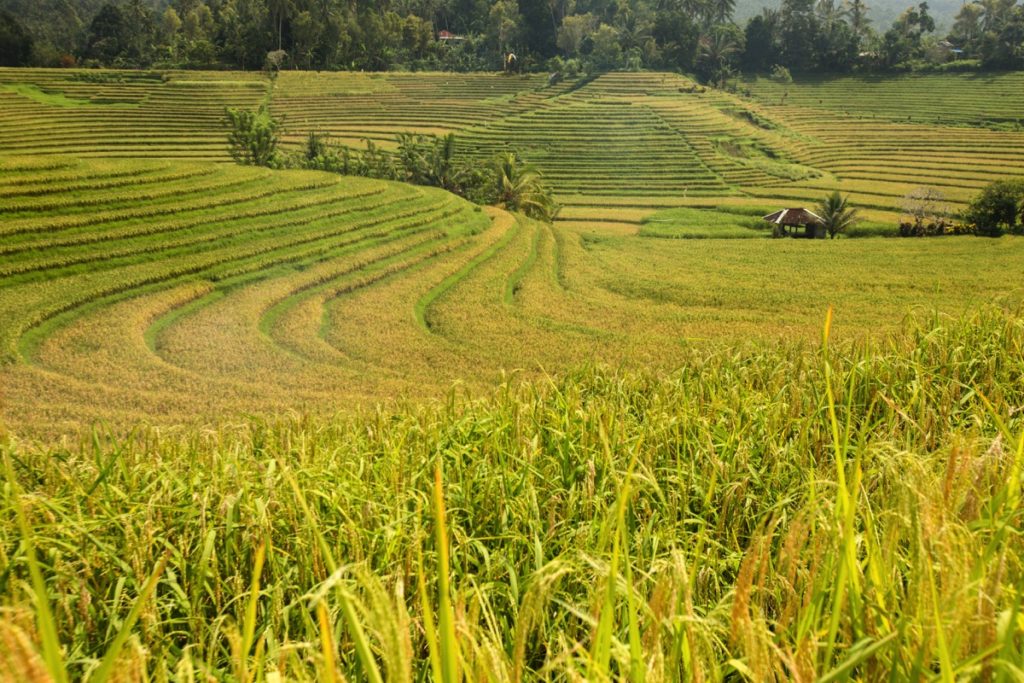 Jatiluwih
Jatiluwih are arguably the largest ricefields of Bali. Its irrigation system has been included in the list of UNESCO Word Heritage sites.
The entry ticket has hiked significantly in the recent years to reach 40'000Rp per person for foreigners. The old trick to pass by the small southern road no longer works (tickets are controled a second time after the intersection).
It is possible to sleep within the paying perimeters but the options are rather expensive. I'll propose an alternative below. It's best to come very early to enjoy the first rays of lights (and you may have another good surprise). This is a moutainous area, the weather gets cloudy quite easily.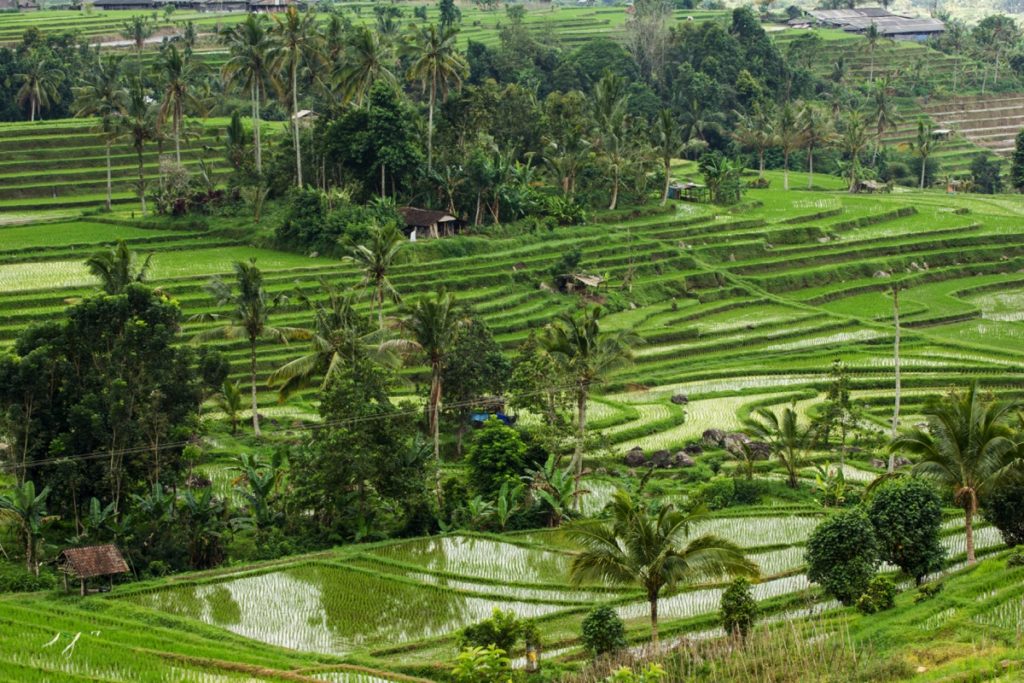 Near Jatiluwih
You could easily visit the peaceful Pura Batukaru nearby after Jatiluwih. The temple is not very impressive but the setting enshrined in the forest is great. Free donation.
Getting lost in the small road between Jatiluwih and Batukaru is very recommended.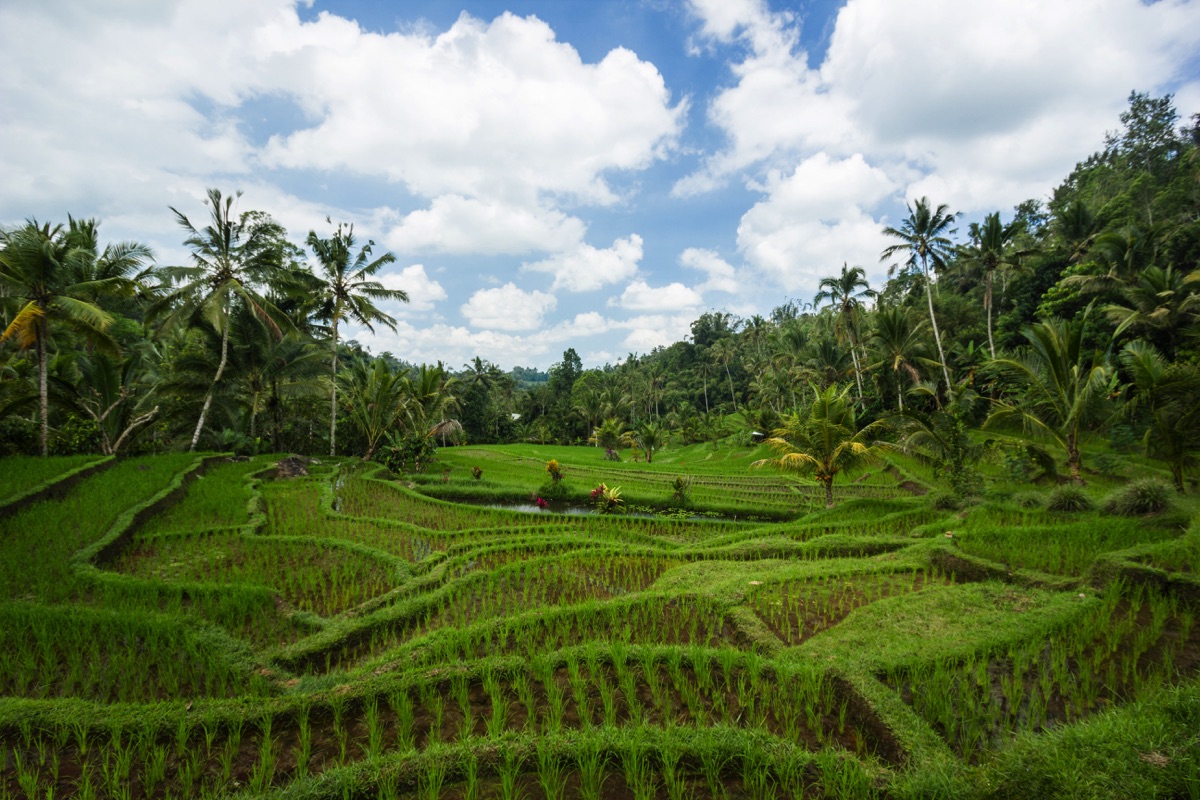 Practical tips
Maps
Accomodation
I've slept at :
Dangin Mangkalan Homestay in Munduk. For 200'000Rp you got a modern double room with hot shower and breakfast. I bargained a slightly cheaper rate.
Within the paying Jatiluwih perimeter, the cheapest accomodation available is Subak Terraces which you can get for 200'000Rp a night. Keep driving a few kilometers and you will have a Kos on the road where you can sleep for 150'000Rp, double room and hot shower (location on the map). It's better to spend then night and get early to Jatiluwih. If you purchase the Jatiluwih ticket the previous day and sleep outside, you will have to purchase another ticket on the next day.
Transport
Again it's best to have your own wheels. If you come from Java, you can board bus bound to Padangbai in Gilimanuk that stops in Singaraja.
Otherwise you'll have to use tourist shuttle or taxis.