Introducing Pacitan
Pacitan is one of the most popular beach destination of Java.
It has regular good waves for surfers, nice beaches for chillers and has given Indonesia its sixth president (Susilo Bambang Yudhoyono).
Pacitan gets really crowded in the weekend with people coming from all over Central Java to have good time in family. Most popular spots (like Klayar beach) are better avoided at such time.
The area is best explored on a rented motorbike. Besides the popular tourist spot, this is a really peaceful region with nice countryside and lots of calm beaches (just follow the coast).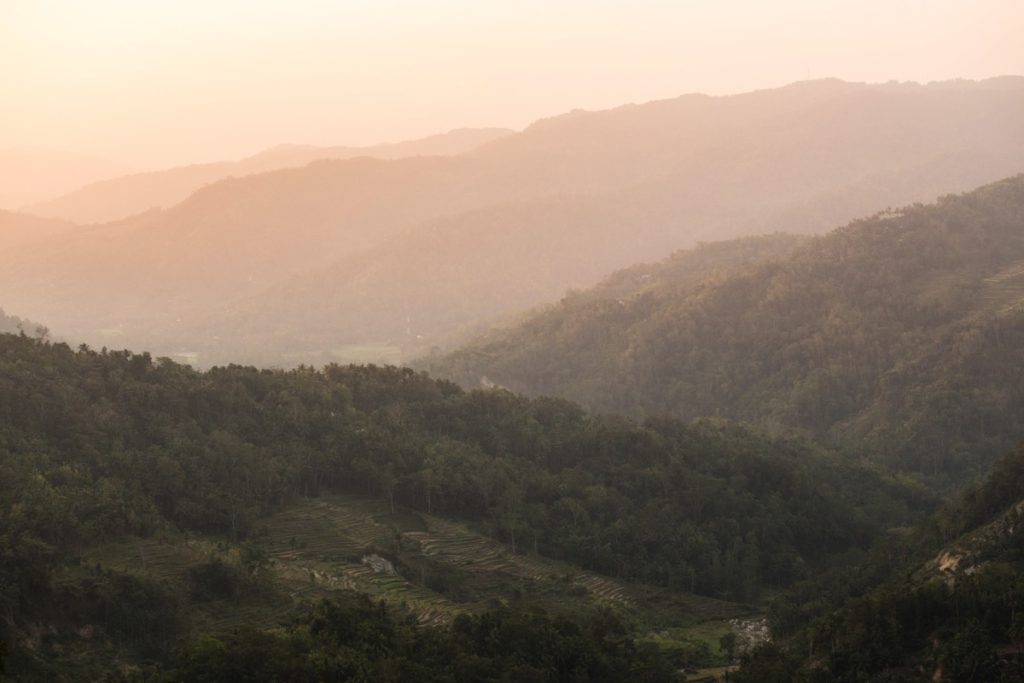 Popular photogenic beaches : Klayar, Banyutibo, Kasap
The nicest beach of Pacitan is probably Klayar, west of town. Entrance is 10'000Rp (+2'000Rp to access the viewpoint showed below). During the weekend it's very, very crowded (with quad rental, picnic leftovers …).
There is also a camping ground and many homestays around.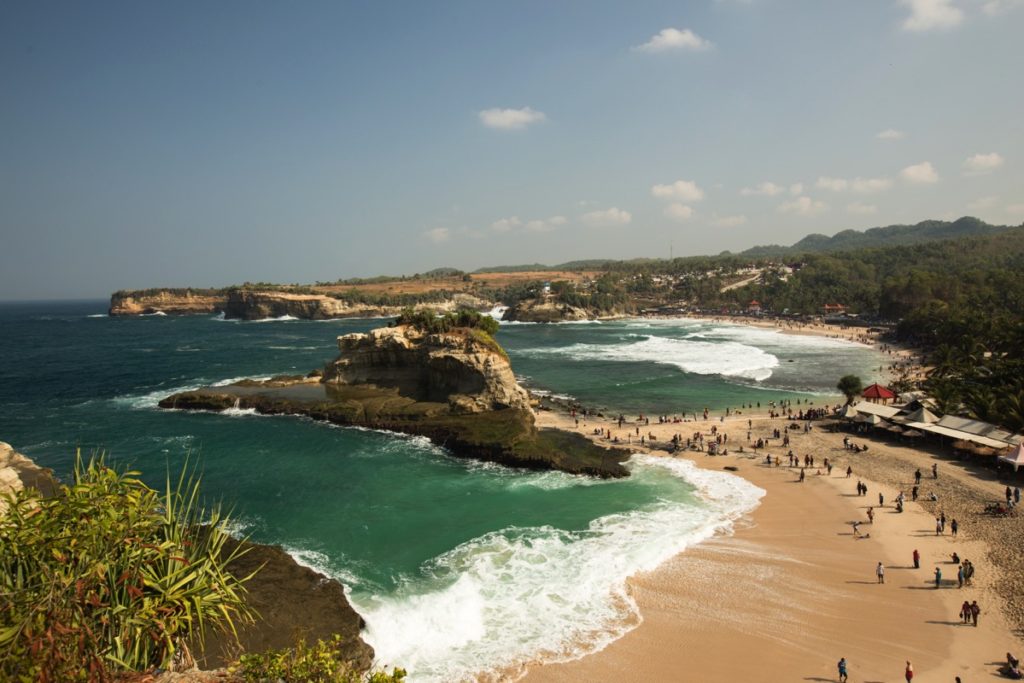 Another popular spot is Banyutibo, a very small carved in rocks. The place has definetly some charm but unfortunately concrete structures have been built all around. Don't expect to have the place for yourself either.
Entrance is also 10'000Rp.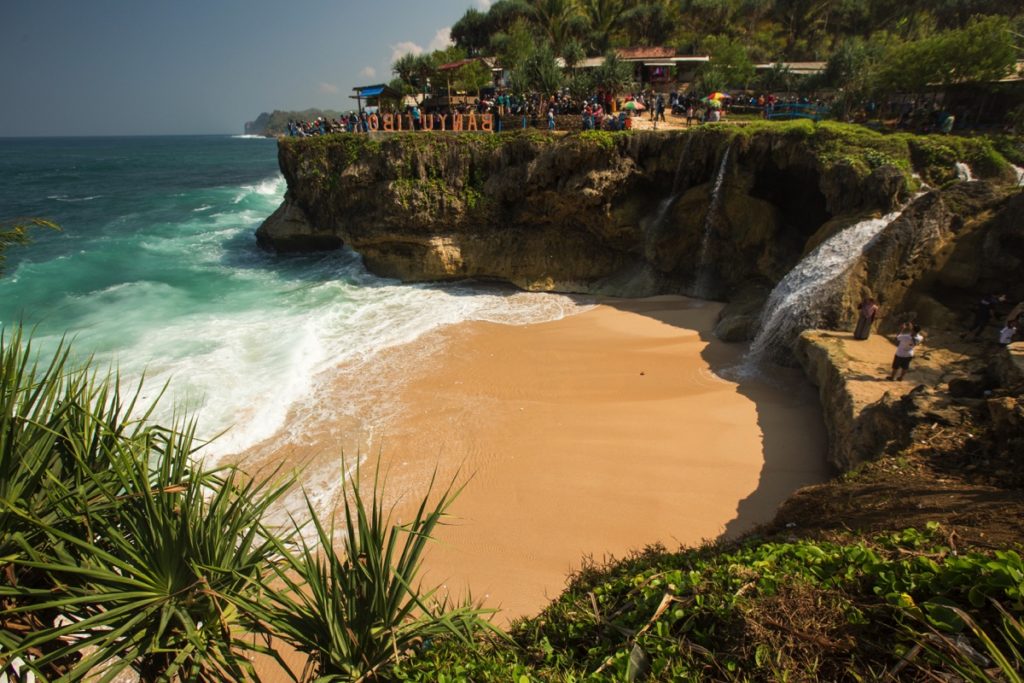 The landscape of Kasap beach is sometimes described by touts as 'Raja Ampat in Java', no offense but absolutely not. From the same parking lot, you could also hire a boat for a small trip over the Maron river (about 20'000Rp). Entrance is charged 5'000Rp + 2'000Rp for the parking.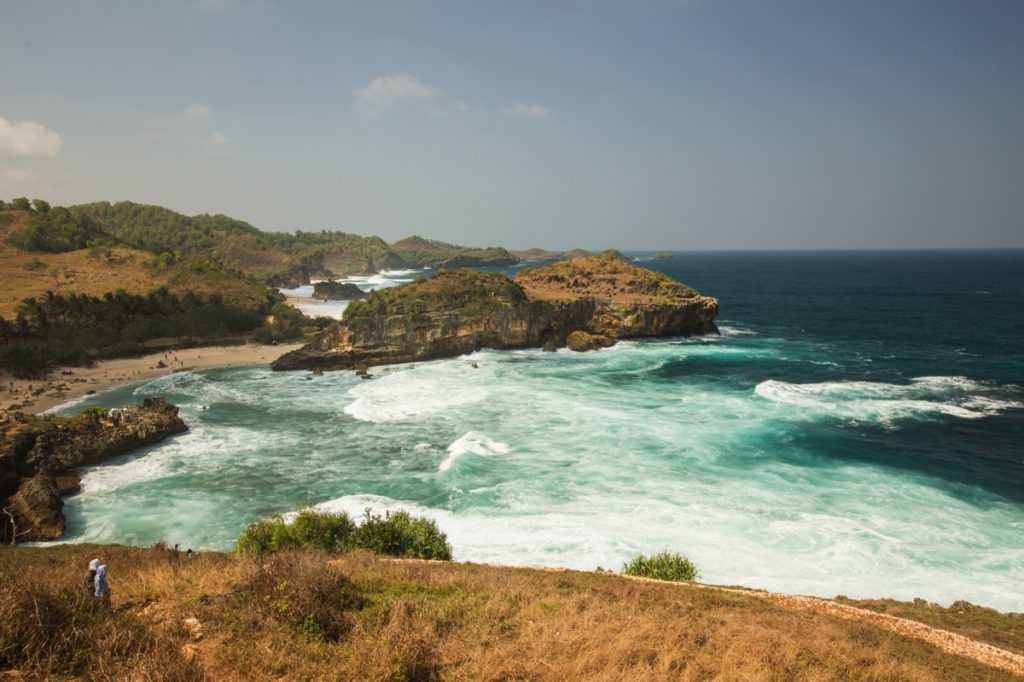 Caves to visit in Pacitan
A couple of caves have been equipped for tourism. The Gong cave (Goa Gong) has made quite a good job for instance. Entrance is 15'000Rp per person.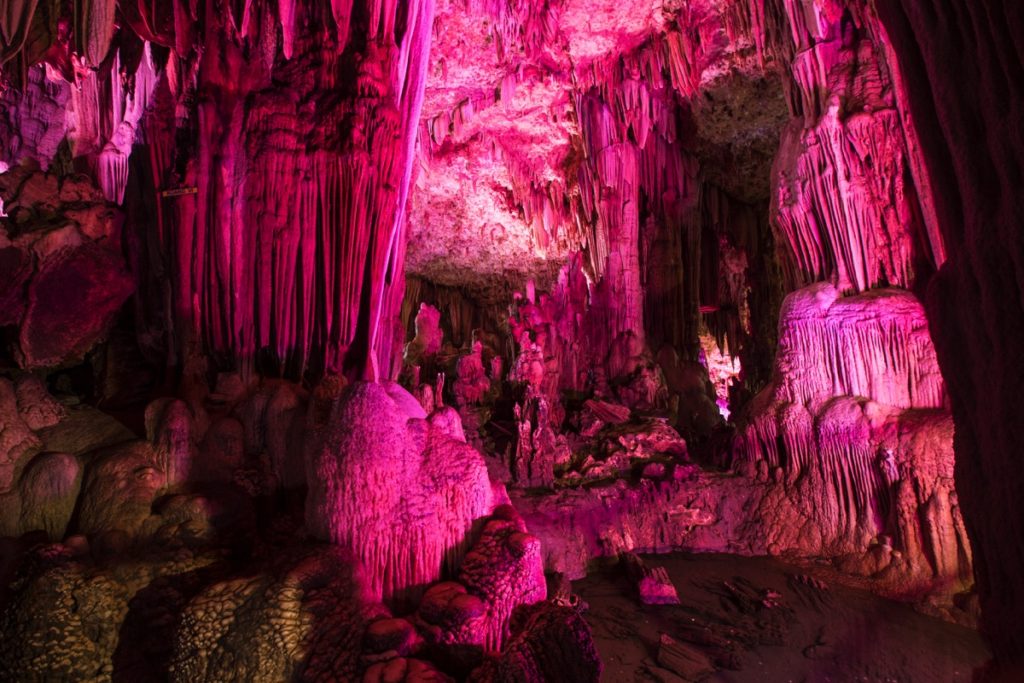 A couple of more relaxed places
I've heard about Pangasan beach on social networks. It's rather secluded, with a ship wreck on the beach and small terraced ricefields. Must be very nice right after the rainy season (following pictures have been taken in June) :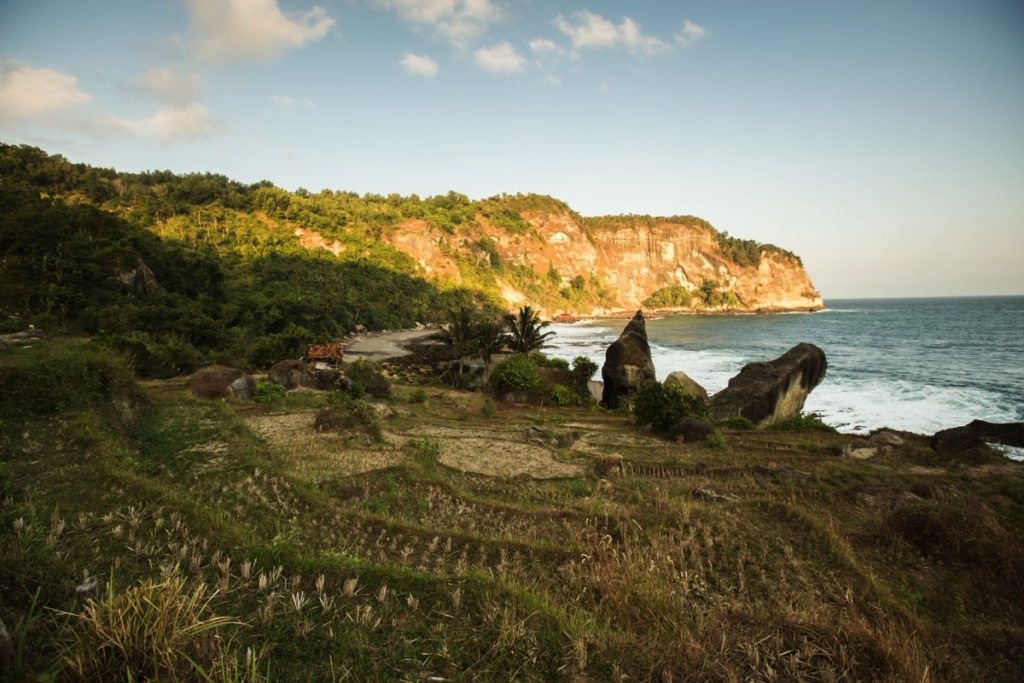 You will find beaches all along the coast, very often with a couple of small homestays nearby. Try to search 'Objek Wisata Pacitan' in Google for ideas, or just browse Google Maps.
Watukarung has a nice beach and is very popular among surfers.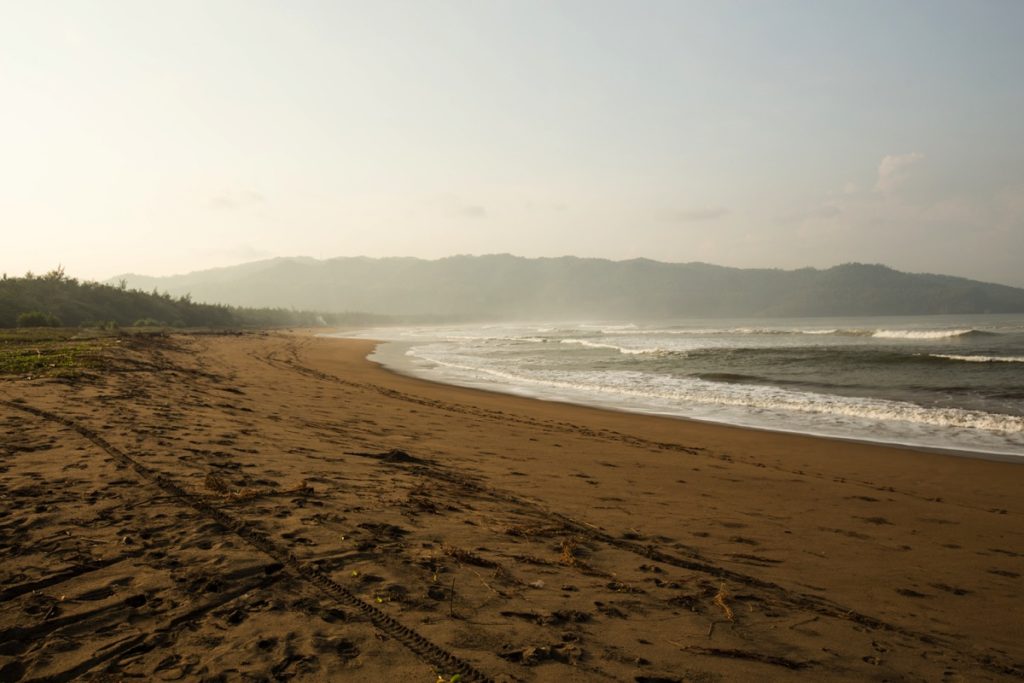 Solo
To avoid any confusion, just remember that Solo and Surakarta are different names for the same town.
Solo is the home of the second royal family of Central Java (even though Yogyakarta is not technically part of Central Java). Like Pacitan, it has also given a president to Indonesia (the seventh one, Joko Widodo).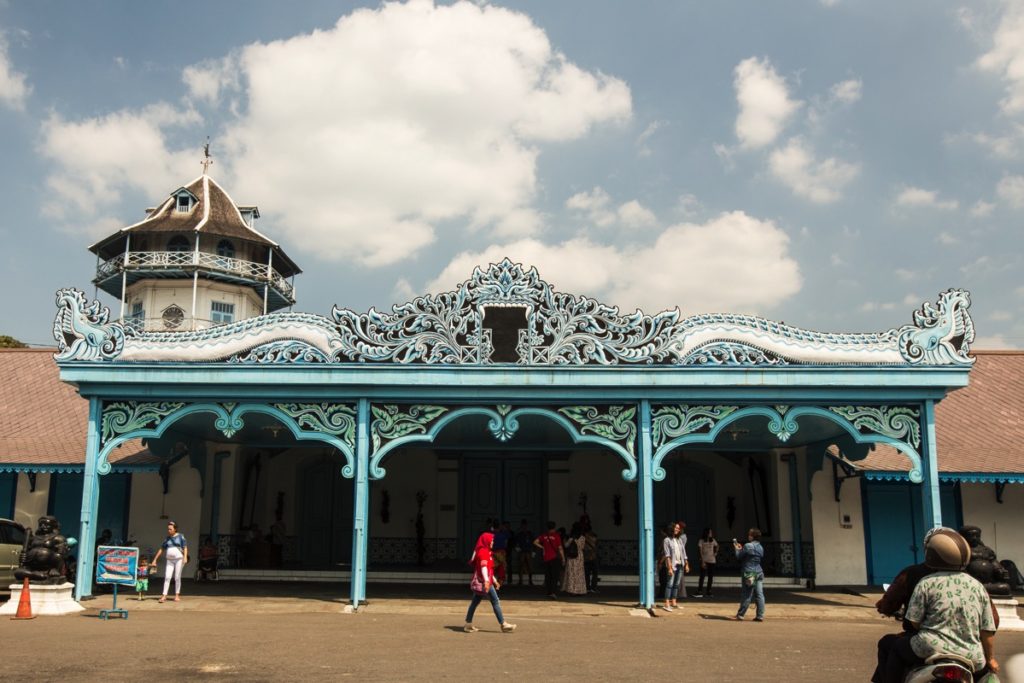 If Yogyakarta is well on the tourist map, nearby Solo seem to receive very few visitors, even though it has good connections to the rest of Java.
The highlight of a visit to the region is definetly Candi Sukuh, an old hindu temple built of the slope of Mount Lawu. Rent a motorbike in Solo and drive there. The entrance is 25'000Rp (discount for Indonesian) +2'000Rp.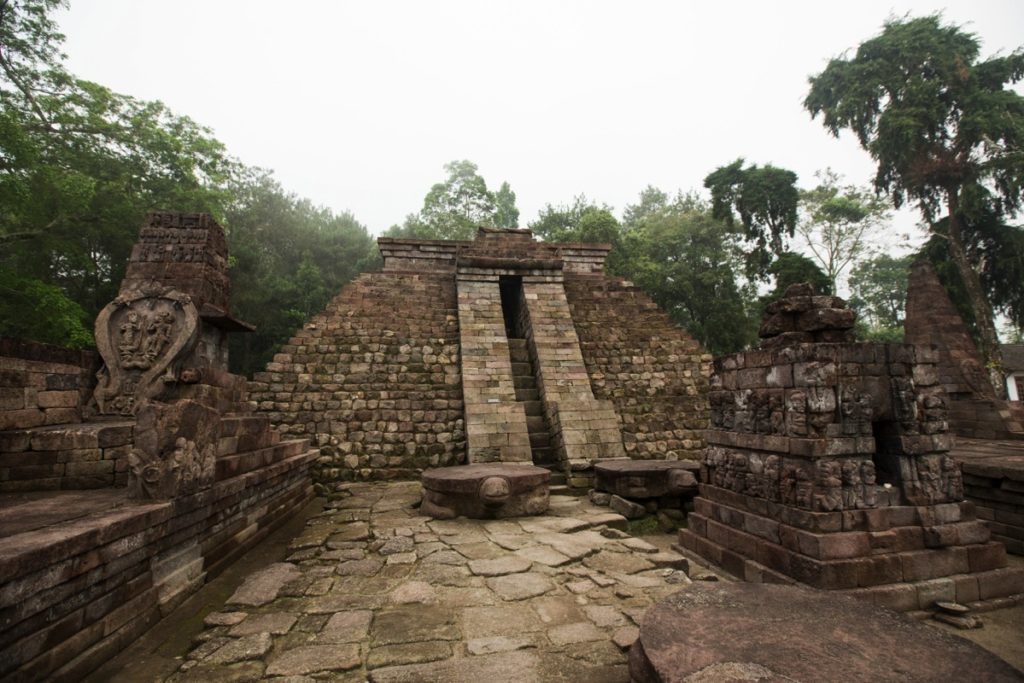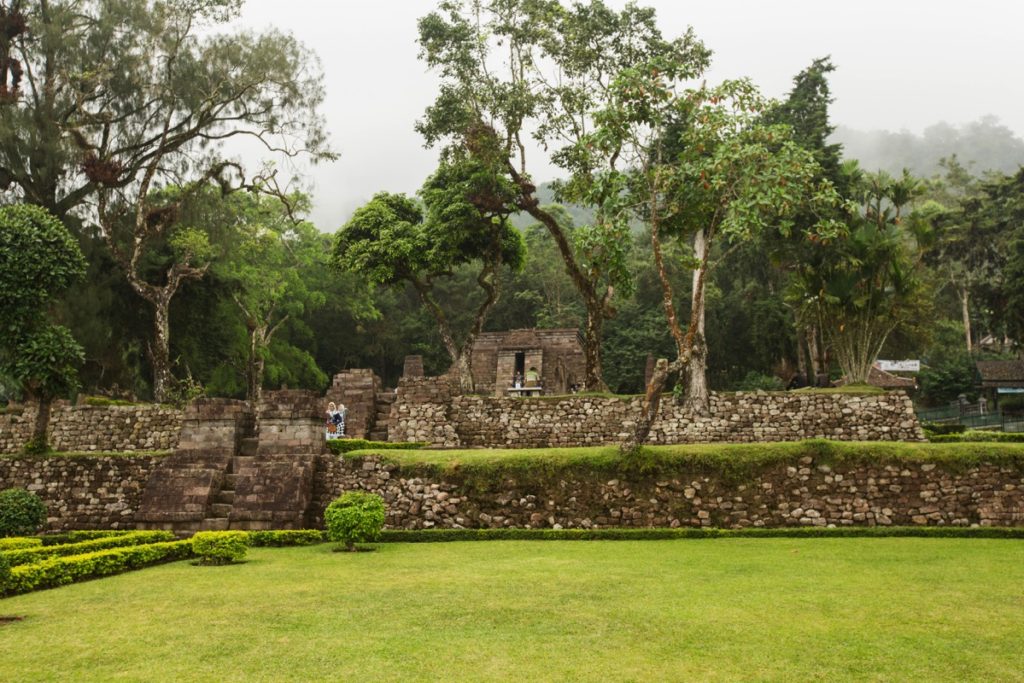 Near Candi Sukuh you could also visit the old temple of Candi Cetho which is highly reminiscent of the Balinese temples. To be honest, the site is mostly interesting to witness the ancient ties between Bali and Java, the temple itself don't have the great carving of Candi Sukuh.
When asked if I was WNI (Warga Negara Indonesia), I said yes for joke but the guy selling tickets took it seriously. So I paid something like 7'000Rp (+2'000Rp for parking), if I remember well the price is 20'000Rp for foreigners (WNA).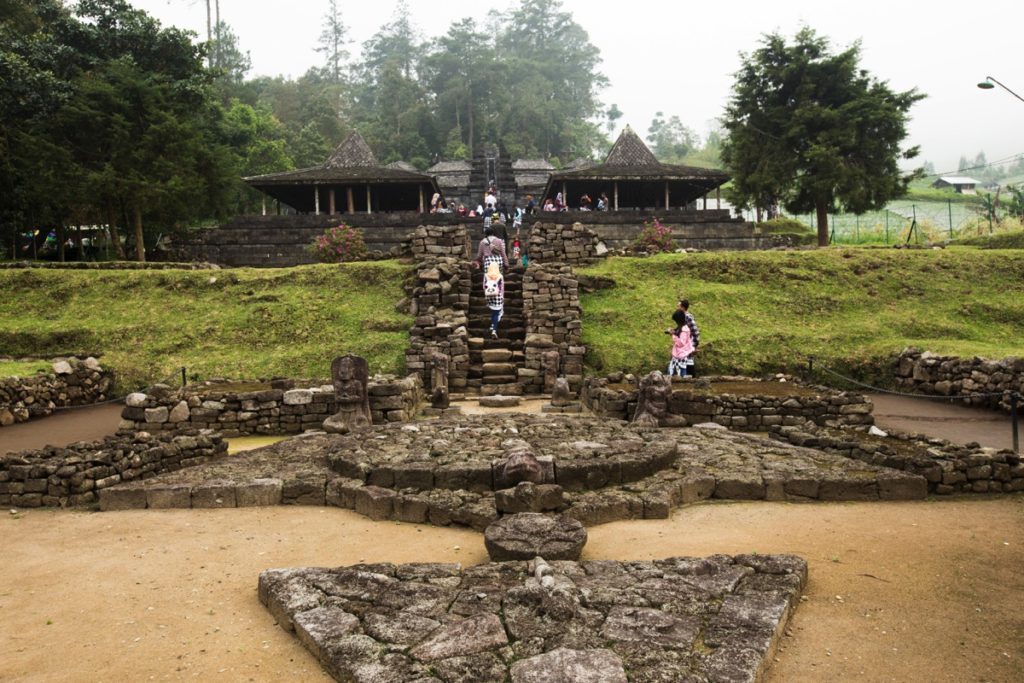 If the visit of Candi Cetho is not very rewarding, the ride there is quite nice.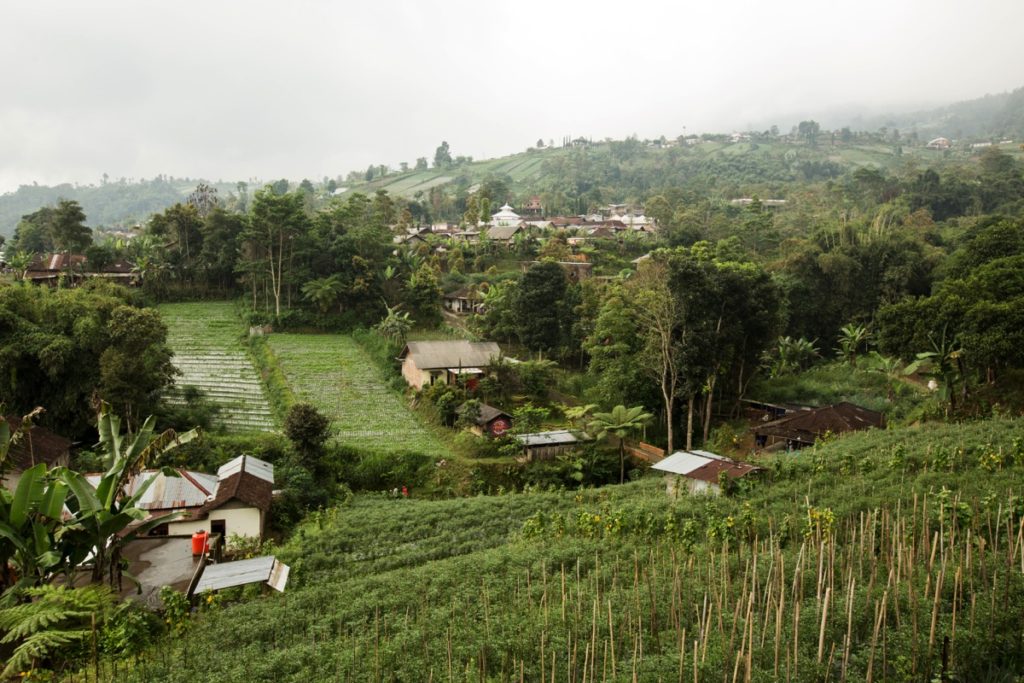 Mount Lawu summit trail is popular among local hikers. Plenty of informations on Gunung Bagging.

Back in Solo, they have a very good keris museum which is bloody cheap (15'000 foreign / 10'000 local ; but they didn't bother to translate information cards in English). Well worth a visit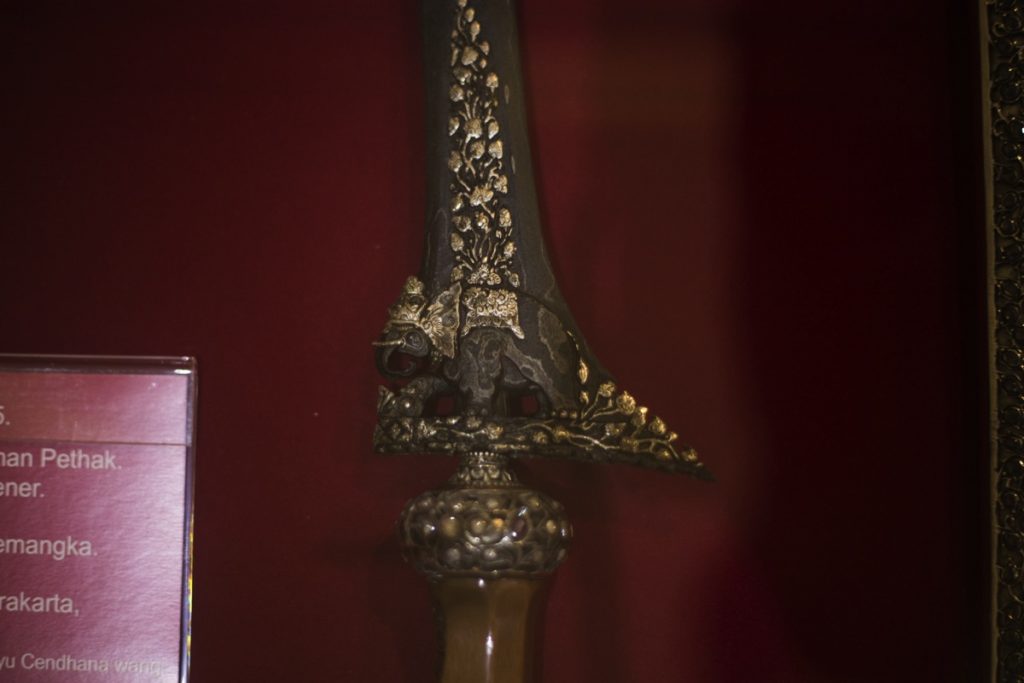 Practical tips
Accomodation
In Solo I've stayed in Griya Surya Hotel that had attractive rate on Traveloka. You could be much closer from the train and bus station but it's not a big deal given that Gojek and Grab are well developped (so you can get cheap on demand ojek ride any time).
Single room was priced 110'000Rp, about 3 common showers at each floor with hot water. No breakfast but plenty of options nearby. Motorbike rental for 50'000Rp a day.
In Pacitan you have plenty of options, only make sure that they have motorbike rental available. Harry's Ocean House is a good pick, dorm is priced at 30'000Rp a night and they also have rooms. Motorbike rental for 50'000Rp.
Transport
Solo is easily accessible by bus and train from about everywhere in Java. From Yogyakarta, you have a local train (Prambanan Express or Prameks) that costs only 8'000Rp (cannot be booked online) leaving from Balapan station in Solo and stopping in both Lempuyangan and Yogyakarta station.
From Tirtonadi Terminal in Solo, you have buses (for instance Aneka Jaya) leaving for Pacitan (Solo – Batu – Pacitan, not the Batu near Malang another one). Left at 9h10 and arrived at 14h in Pacitan (40'000Rp). Otherwise shared taxi (travel) are also available for a small premium.
Map