North Sulawesi is a very volcanic region, hence with lots of mountains. Tomohon is the largest town of the highlands and makes a nice base to explore them.
The volcanoes north of the Manado / Bitung line are not active : either mount Klabat (right north of Airmadidi, highest summit of the province being 1995m high), mount Dua Saudara or mount Tangkoko.
Further south on the other hand mount Lokon (next to Tomohon) and mount Soputan (between Ratahan and Langoan) are quite active.
Hiking Mount Lokon
Probably the best thing to do in Tomohon is to hike Mount Lokon. Actually you can just go to the crater where you get the best views.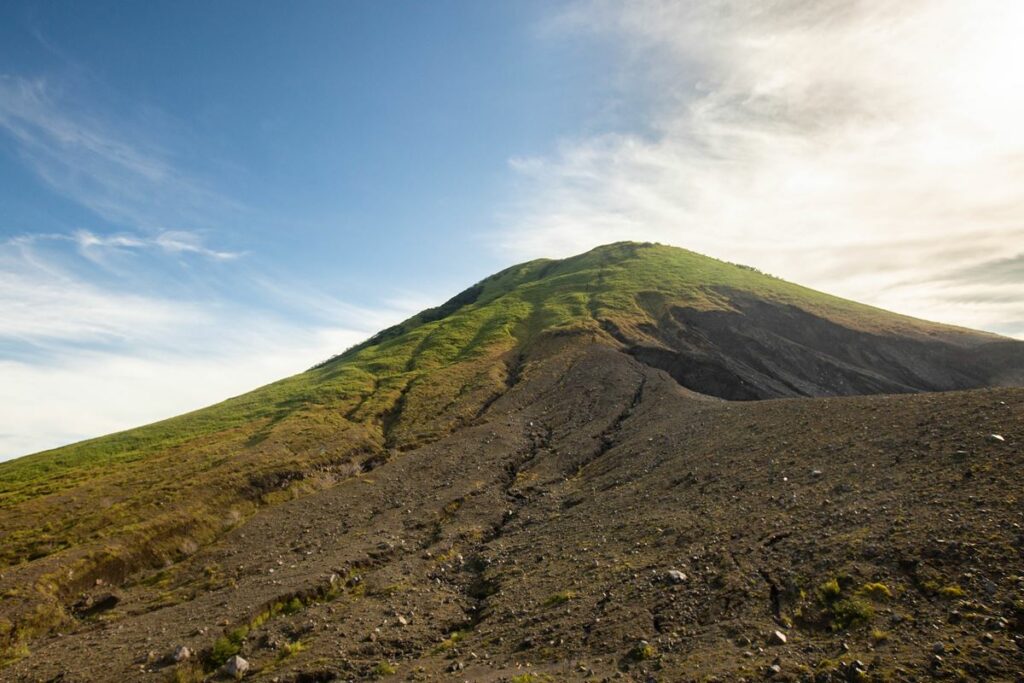 To get there, get an ojek (or whatever you want, Gojek and Grab is available in Tomohon) to De Lokon Restaurant. From there just follow the road going up, you'll end up on a dirt road after 500m. Follow it (sometimes it goes down a little bit) until you reach an old lava flow after about 20 minutes walking.
Then just follow the lava flow for another 15 minutes and you'll be at the crater.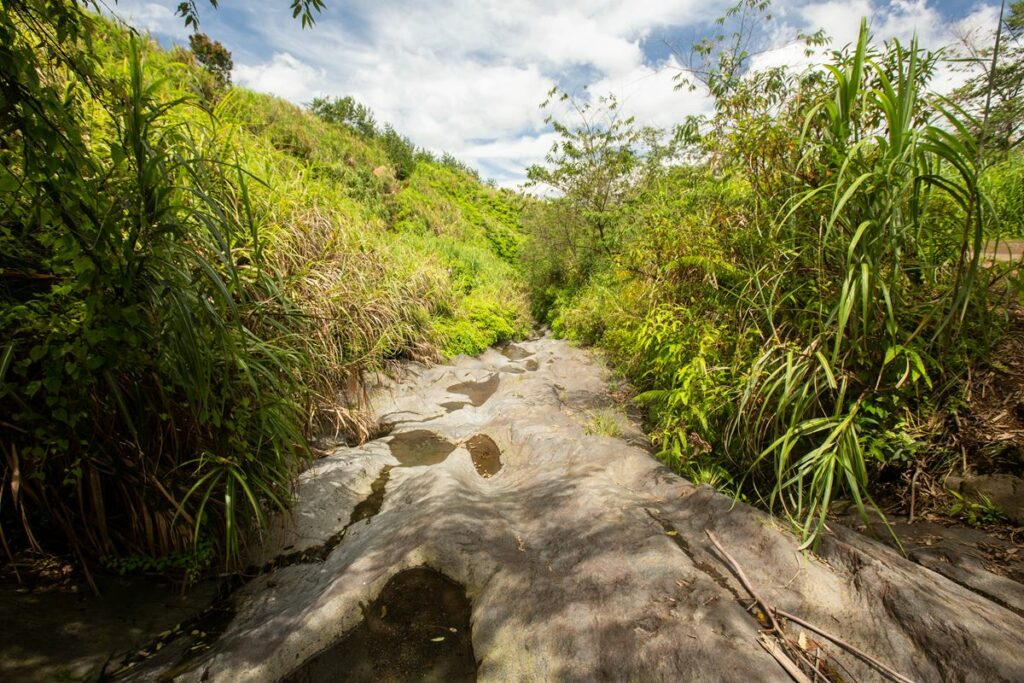 It's possible to go up to the summit but you don't see anything during all the ascent as you make your way under 2 meters high razor sharp grass and the view from the summit is barely better than the one you get near the summit.
It took me 1 hour to reach the summit from the crater. The way was pretty obvious to me. Better wear a pant and long sleeve shirt (because of the cutting grass).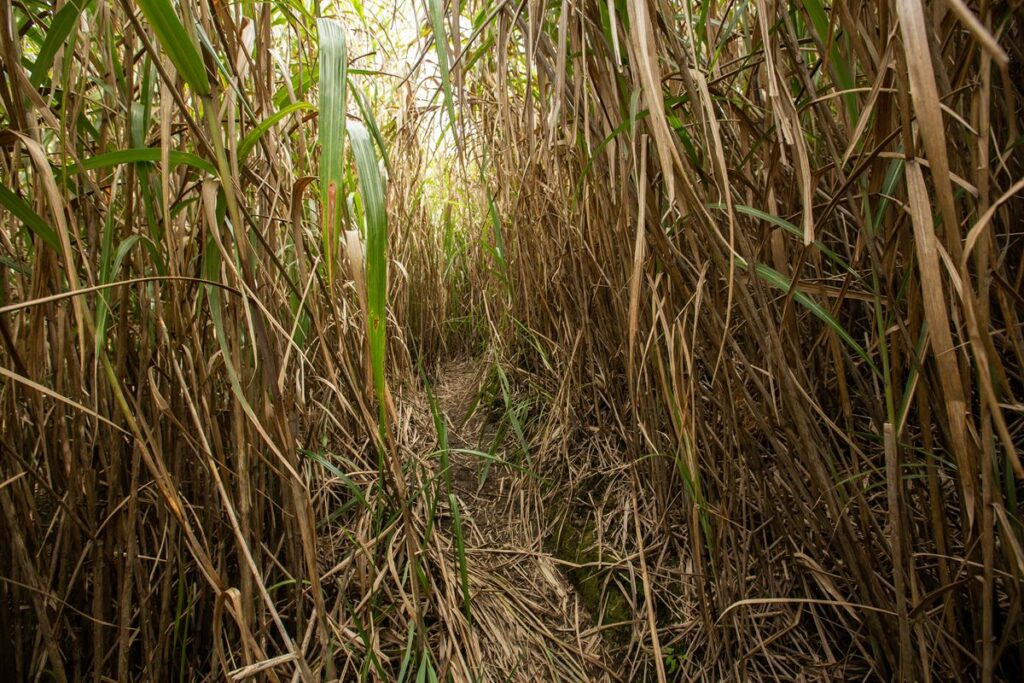 Other things to do in Tomohon
Beriman extreme market
The market of Tomohon (called Pasar Beriman) sells exotic meat such as rats, dogs, wild boar and python. Live dogs are also sold and butchered on site.
Most of the meat is sold before 8AM. Saturday is the most busy day, then Monday and Thursday.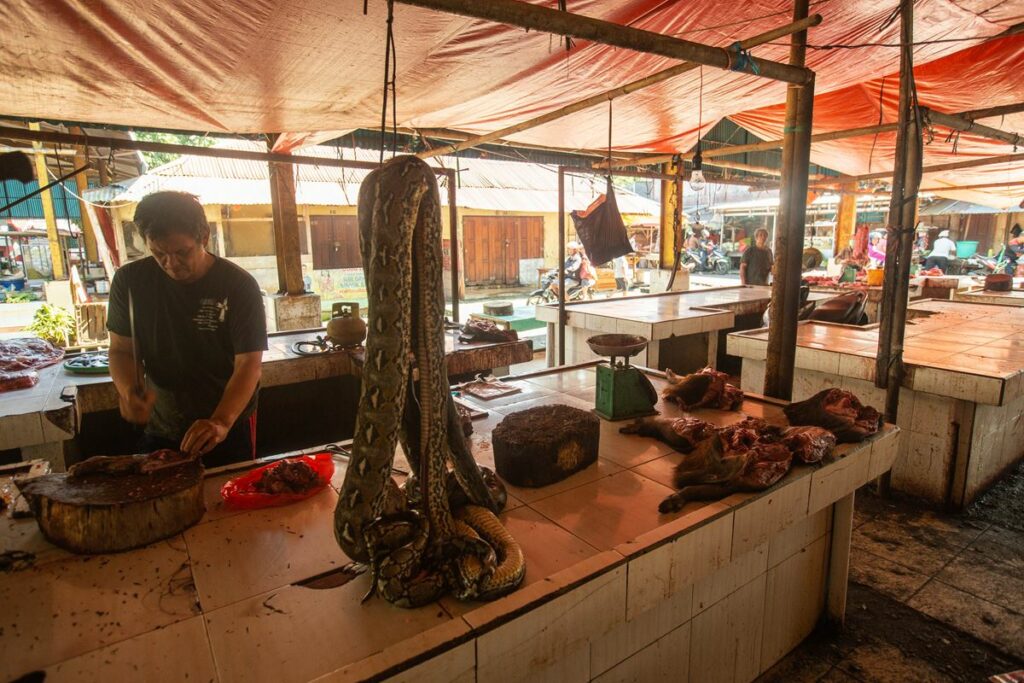 A stroll around Mount Mahawu
Easily reachable by the road from Tomohon (for instance with ojek). From the parking you just have to climb a stone stair.
It's possible to walk around the crater. Nice views on Mount Lokon from there.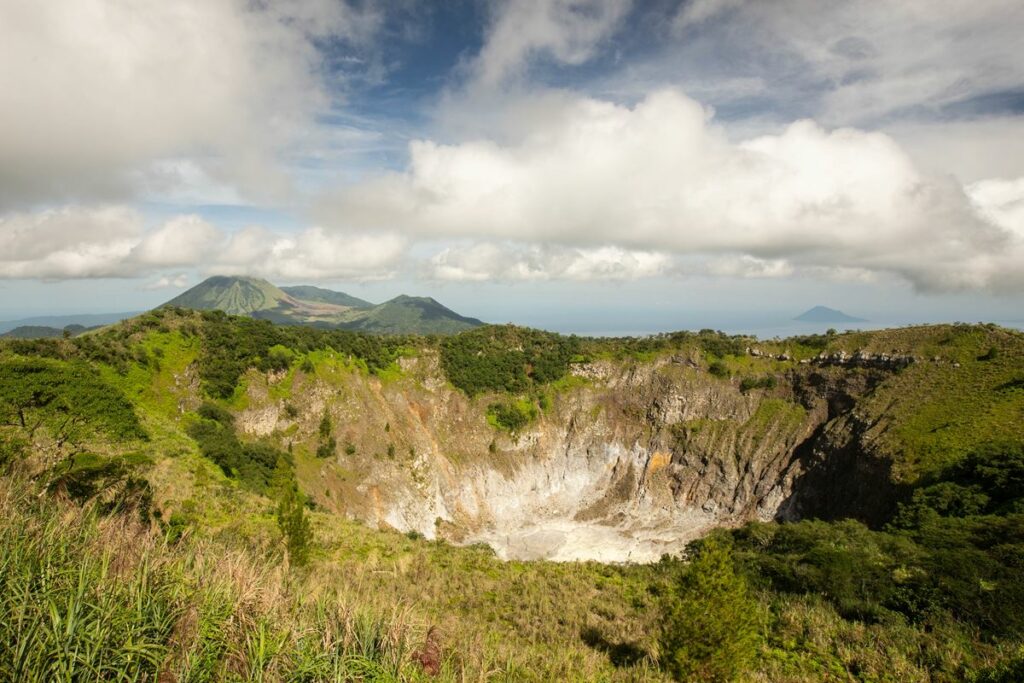 Old stone sarcophagus : the waruga
Ancient Minahasa people had a tradition to build stone sarcophagus (that reminded me of what you can see in Sumba or around Lake Toba). It's called Waruga.
The tradition was banned by the Dutch in the context of an epidemic.
The largest clusters of Waruga are found near the town of Airmadidi.
In the village of Sawangan you have the Archeological Park Waruga. You may have to ask around to get the guardian to open the door.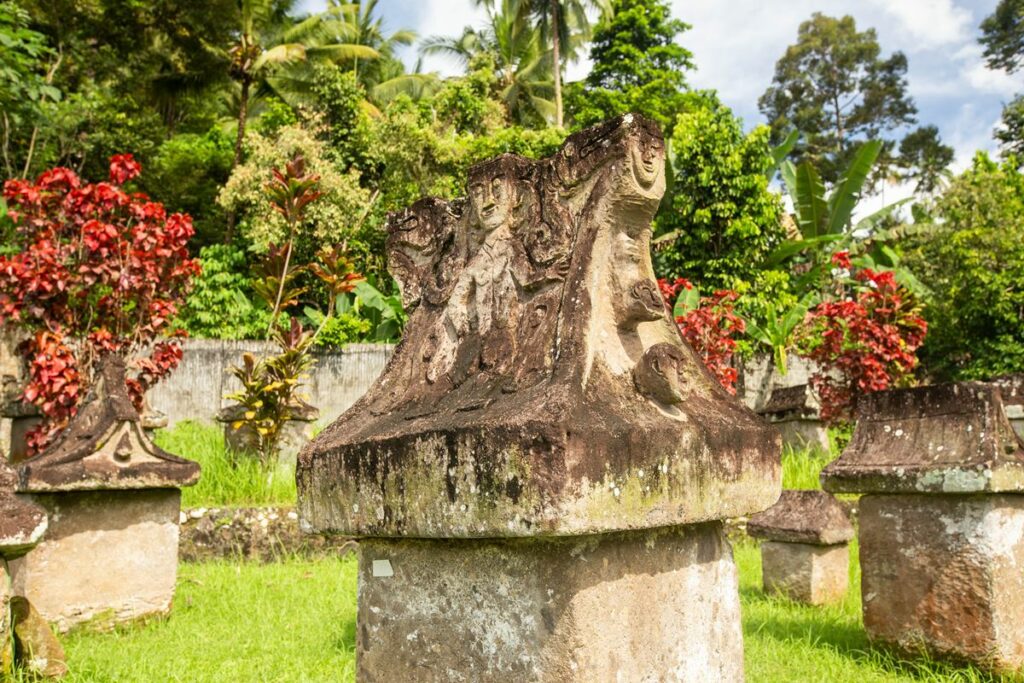 A few kilometers away, directly in Airmadidi you have another smaller site.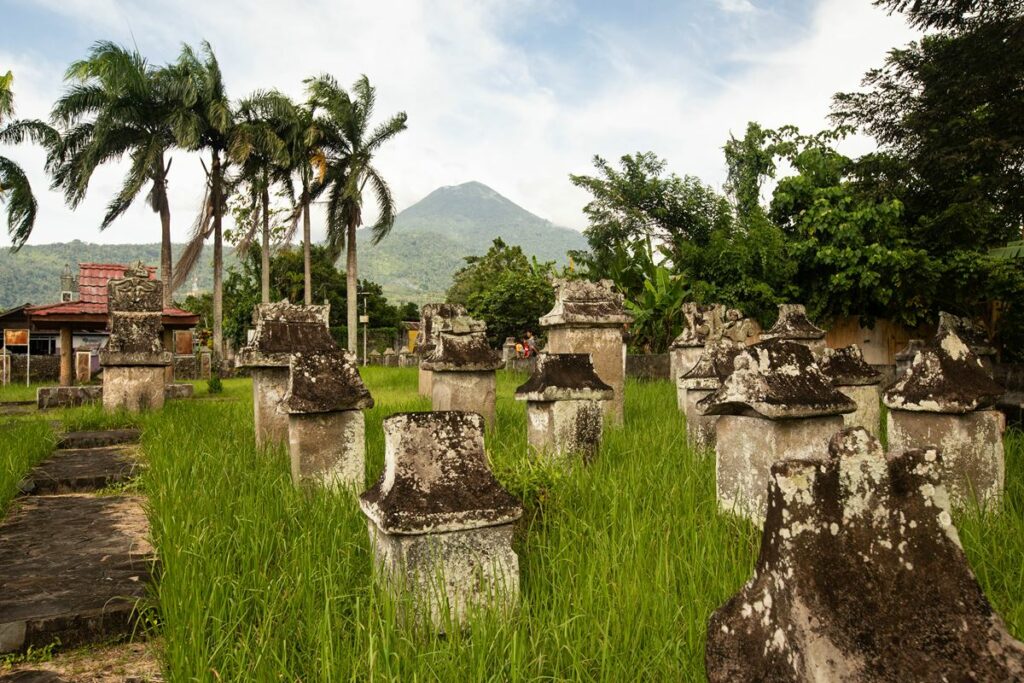 Unless you are specially interested in Indonesian old stone monuments, you may want to skip this.
To visit the waruga I gave 100'000Rp to an ojek driver in Tomohon to drive me there and stop whenever I asked him to.
Practical information
Getting to Tomohon
Board a bus from Manado in terminal Karombasan for 20'000Rp. You can board a bus going to Langoan, Tomohon is on the way.
From terminal Tomohon, you can go back to Manado or take a minibus to other towns of north Sulawesi (Langoan, Tondano …)
In Tomohon, motorbike are not easy to rent. But Gojek and Grab are available as well as regular ojek.
Accommodation
I slept at the Mountain View Homestay which was about 190'000Rp for a double room (cold shower if I remember well). A bit expensive for the comfort but the owner was very nice, he took me to mount Lokon for free, offered me to join him on Sunday to his family at Tondano …