Typically, travelers will visit the royal town of Yogyakarta, the Hindu temple of Prambanan and the Buddhist temple of Borobudur, spending 2 or 3 days.
This article presents several other things to do in the area between Solo, Semarang and Yogyakarta.
The region of Dieng, which is I really recommend could be a great addition to this article.
Borobudur temple
Borobudur is the largest known single-building Buddhist temple in the world. It was built in the 8th century during the heydays of early Javanese civilization.
The sultanates of Surakarta & Yogyakarta are only distant heirs to this era as they were founded in the 18th century, or a millennium later !
It stands apart by its size but also by its design. All other Buddhist temples that have survived to this day have rooms designed to keep statues or other religious objects. Nearby Candi Mendut offers a good example.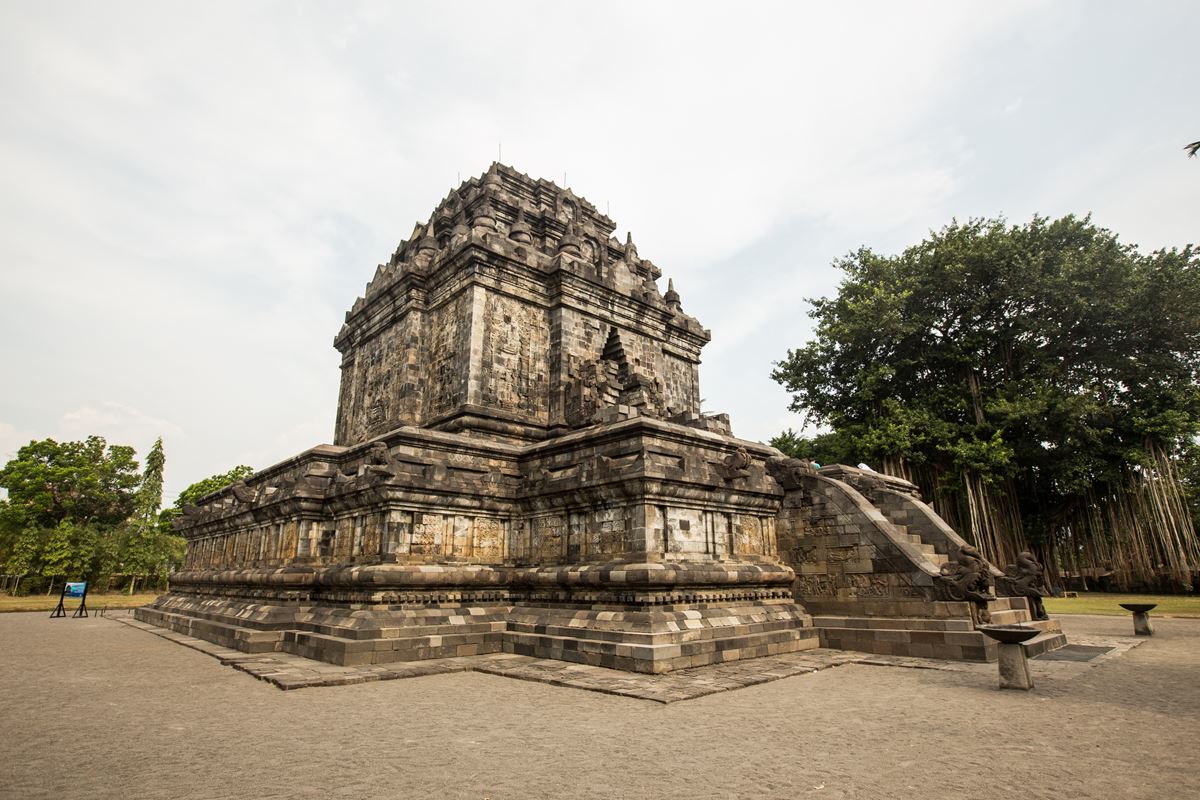 I recommend the visit of Candi Mendut (about 10'000Rp + parking if I remember well) alongside Borobudur's.
But Borobudur doesn't have any structure to host such icons. Instead, it is built on several levels as a giant Mandala probably to help visitors to become a Bodhisattva (enlighten beings in Mahayana Buddhism).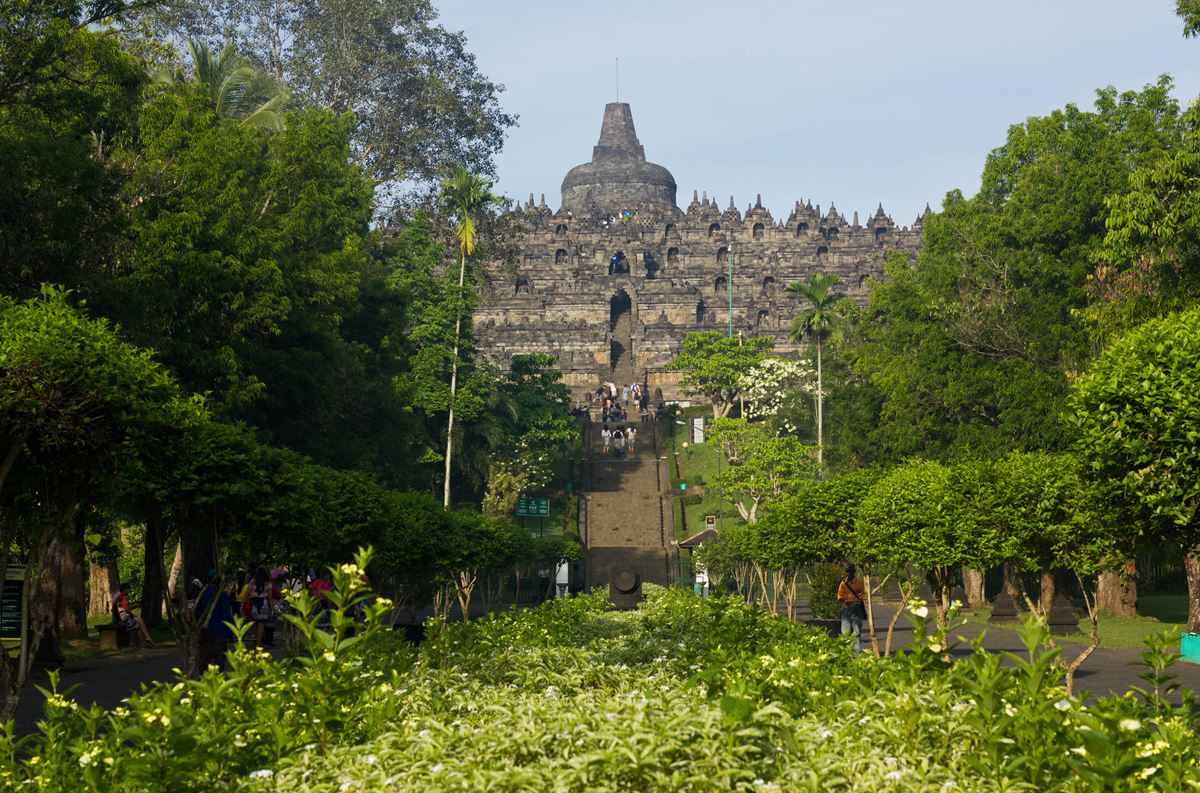 This is a very impressive building to visit and to marvel at as all level are decorated with very rich stone reliefs that are one of the few visual testimonies we have of this ancient era.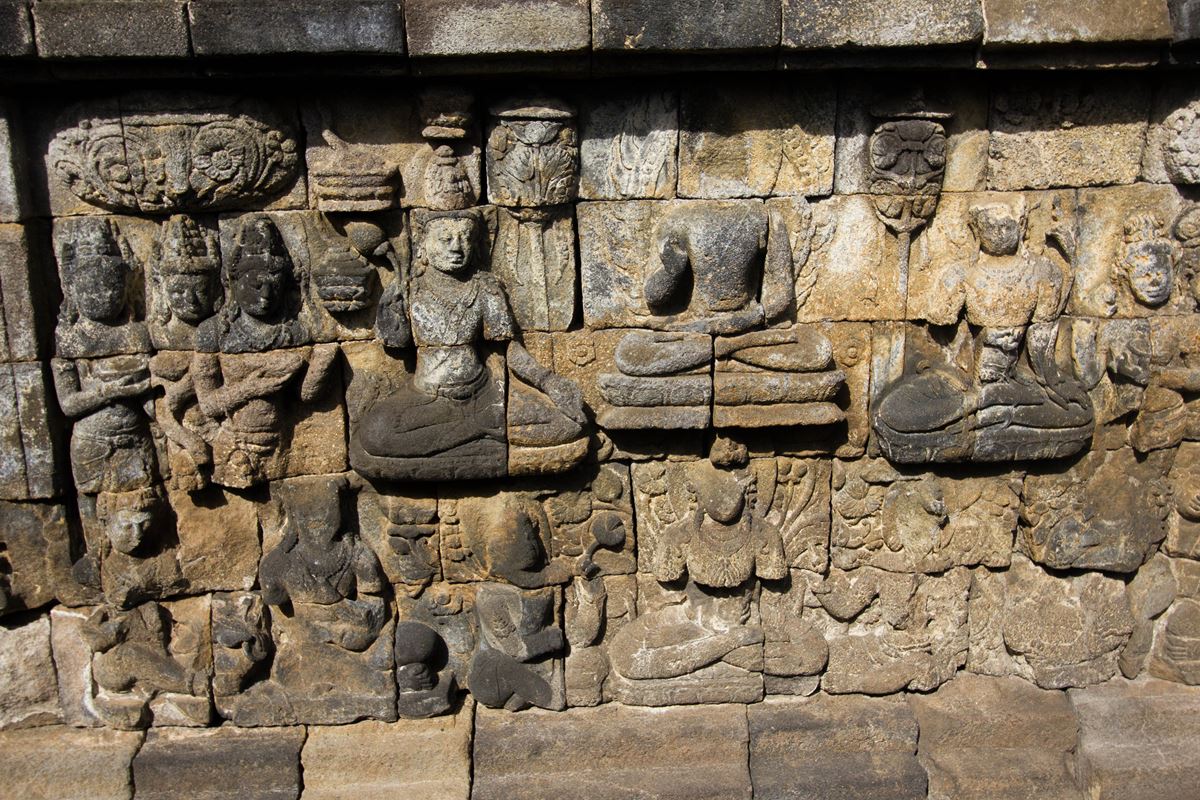 Borobudur entrances fees and limitations as of 2022
Entrance fees have kept increasing since 10 years. It was set to 135'000Rp before 2012, then it increased to 190'000Rp in 2012 and then 325'000Rp in 2017 and as of 2022 it is 25$ or 365'000Rp.
In 2022, the government has come up with a new idea to add another special ticket to enter the upper levels that would cost 100$ for foreigners and 50$ for locals. The plan has been postponed to 2023 so far … I don't think they will get much visitors at such a price.
On top of this, I learned while visiting the area in August 2022 that the upper levels are not open to public since COVID but they sell tickets anyway at the same price (and according to some comments on Tripadvisor they don't clearly inform the visitors of this limitation)
If you intend to visit this site (which is amazing) in 2022, please make sure you check the current visiting rules and prices to avoid any inconveniences. If you can only visit the outside of the temple (Pelataran / Temple Yard), honestly it's maybe not worth the visit even at 25$. You can check the rules on the park website. Also go read the last comments on Trip Advisor.
What future for Borobudur tourism ?
Definitely the park is over-visited and this put the conservation of the temple in jeopardy. Before COVID, Borobudur received in average 10'000 (of which less than 10% of foreigners) visitors per day while the maximum sustainable limits is below 1'500 as per studies.
Limiting the amount of visitors goes first and foremost through a limitation of local visitors. A system of online booking could be set up as the National Parks do. 100$ for foreigners seems excessive to me at the moment, but a price of 40-50$ could be acceptable if the quality of service increases (no local children practicing their English on their teachers instructions, no hawkers, well trained local guides and a proper museum about the history of the place).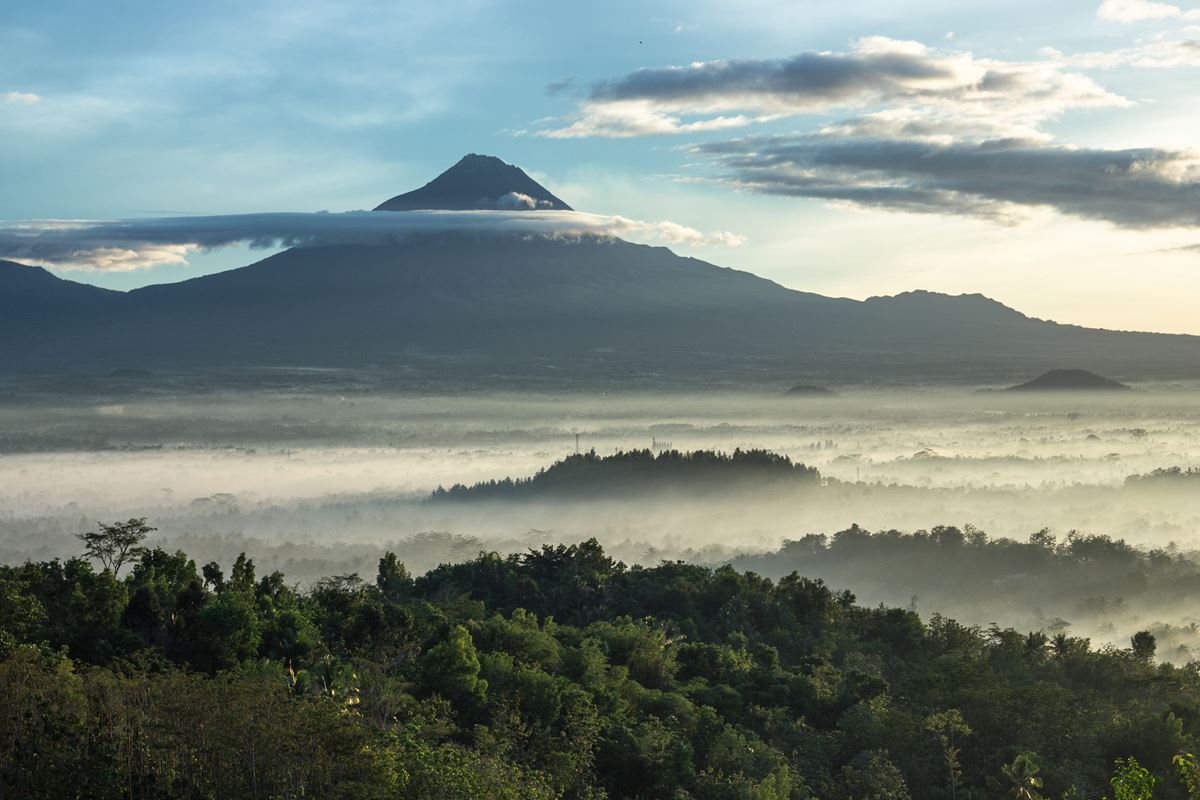 Terraced ricefields of Trawas
About 20 minutes from Borobudur, splendid ricefields can be found.
Start by the the section of road between the villages of Ngendrosari and Ngargosari and then explore around it. The whole area is very nice. It is sometimes referred to as Kajoran, from the name of the subdistrict.
It's better to come early in the morning to avoid clouds. The following pictures were taken in August.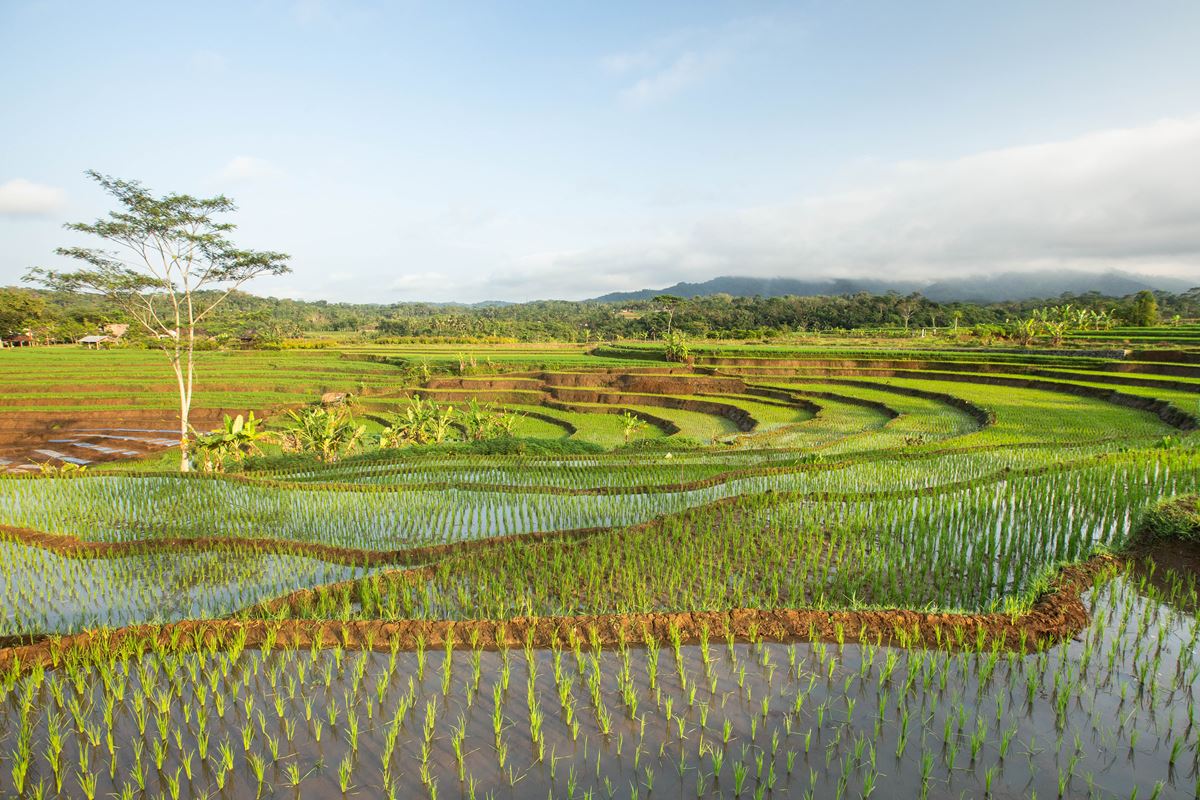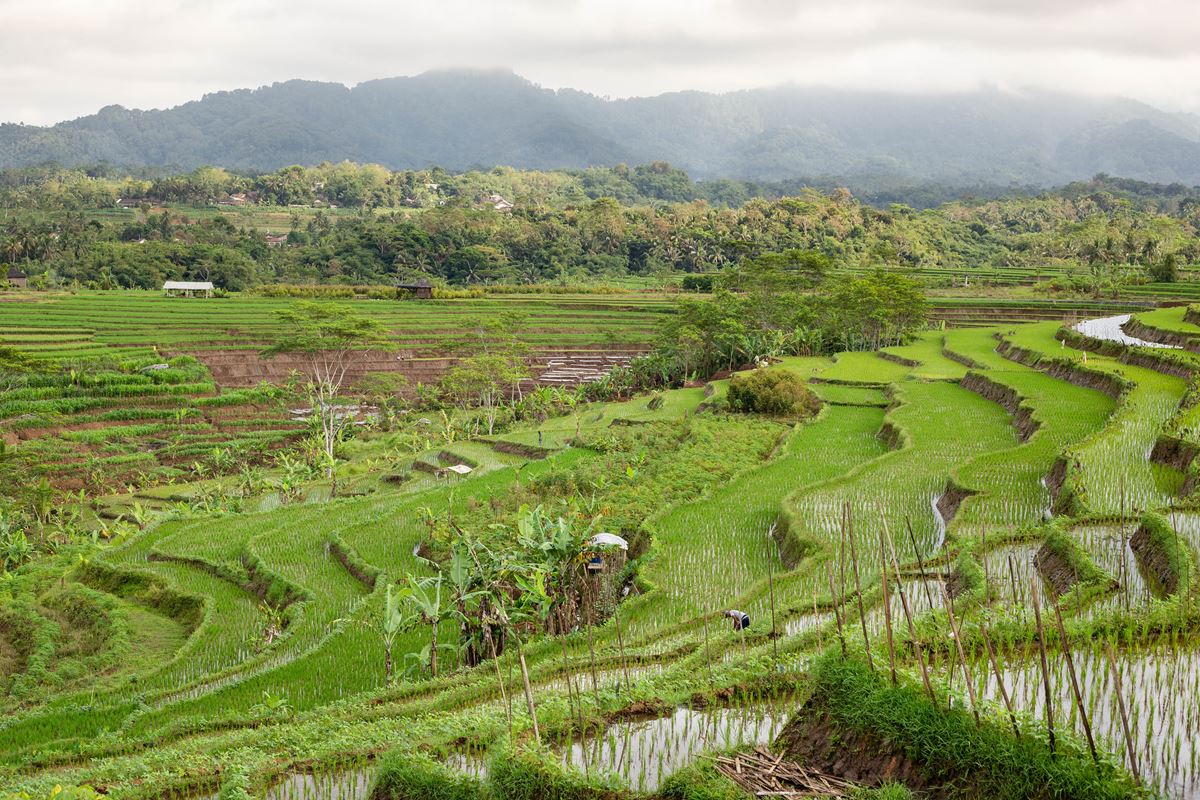 Ricefields of Candi Selogriyo
Candi Selogriyo is a 9th century Hindu temple. Entrance is 25'000Rp. You either walk about 1 kilometers to it from the entrance or drive with motorbike. Cars cannot take you to the temple.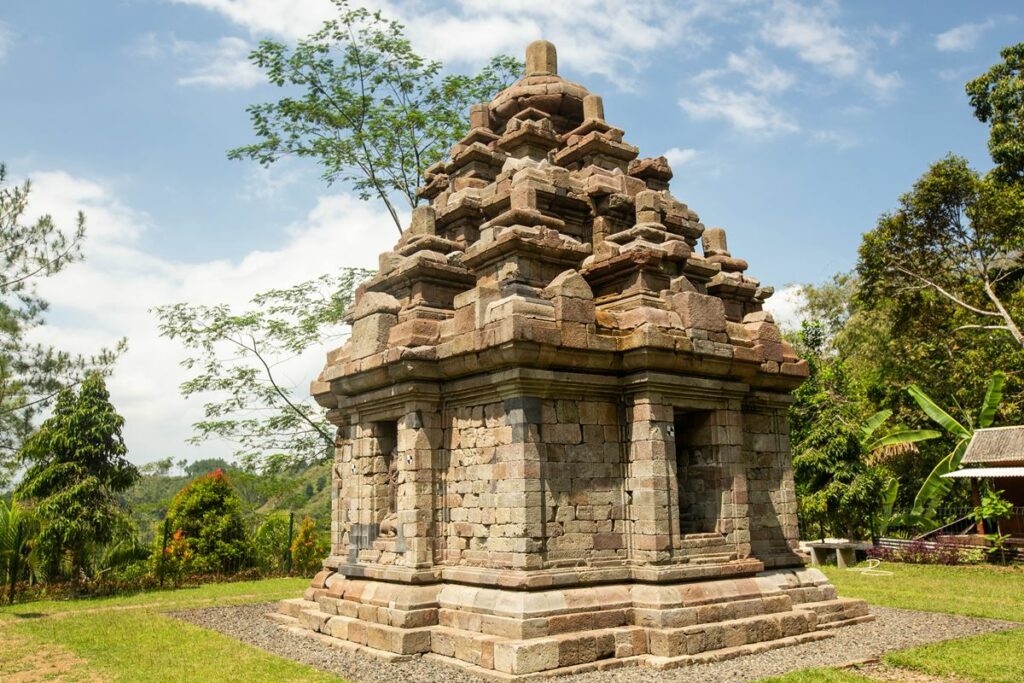 If the temple itself is simple and doesn't present great interest but for the fans of Javanese history, the way to it offers great view over stunning ricefields.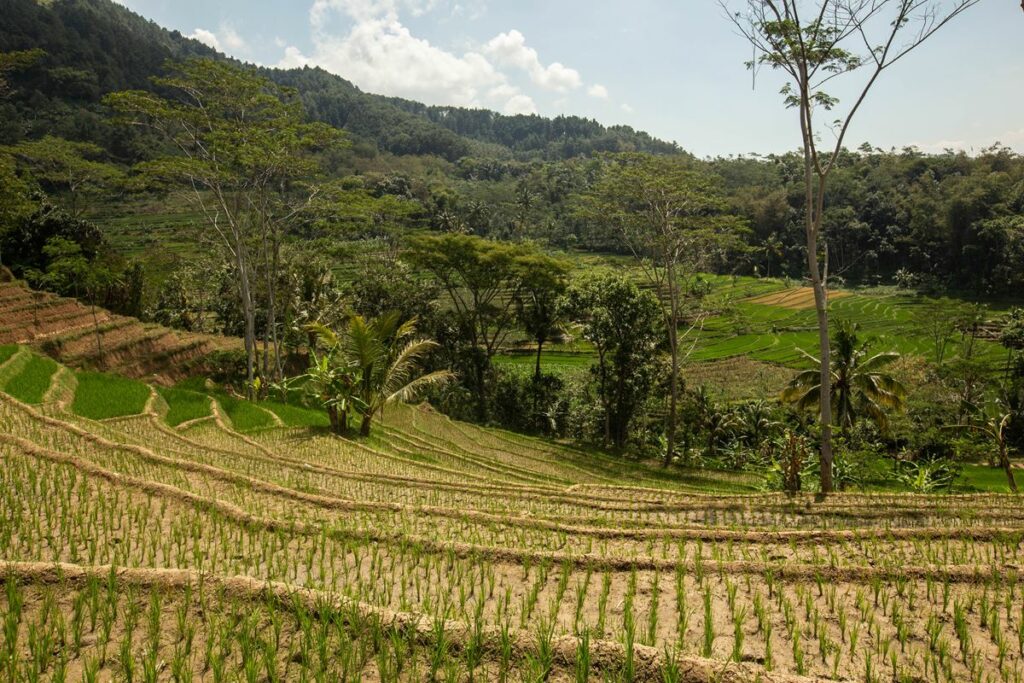 The pictures have been taken in August. As you can see, it is probably best to visit the place around September or October. Or of course, right before the great harvest in March-April.
Very nearby, other views can be found from Balesari village.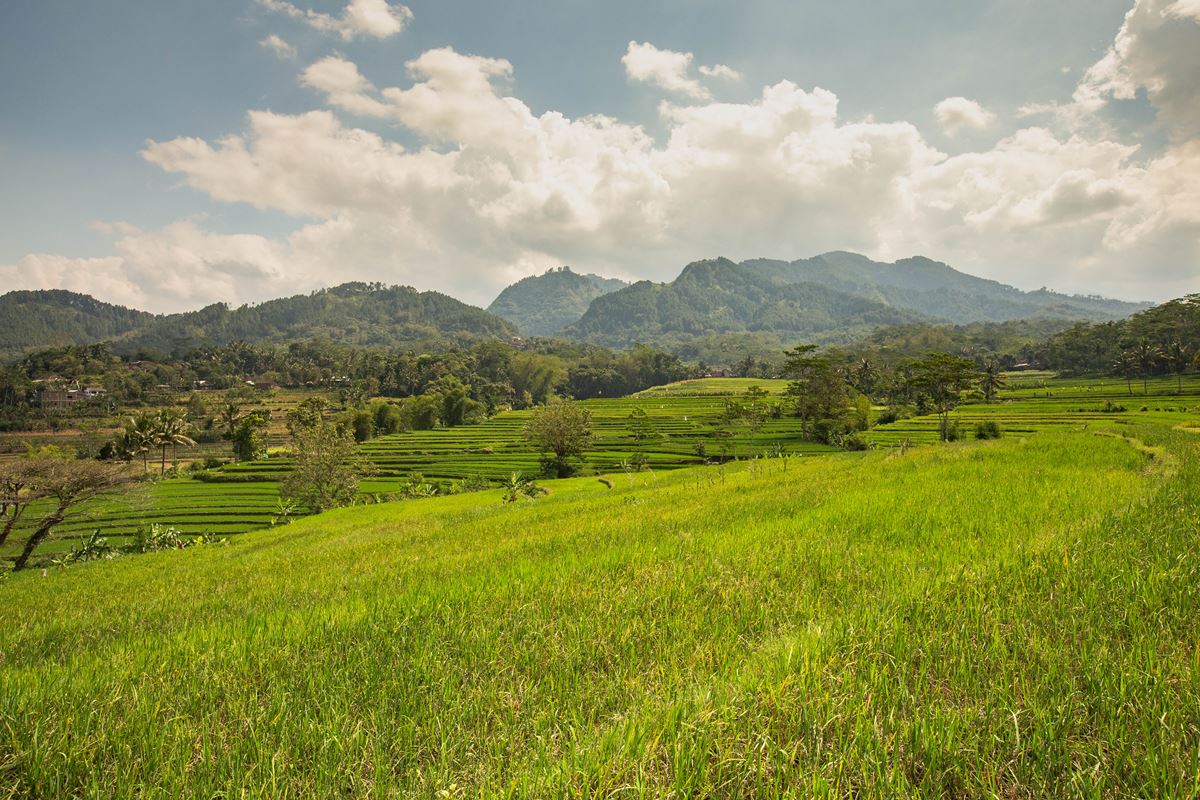 Gedong Songo
It is a group of 5 temples found north of Merbabu and south of Semarang. They are among the oldest remaining temples of Java, alongside those of Dieng plateau.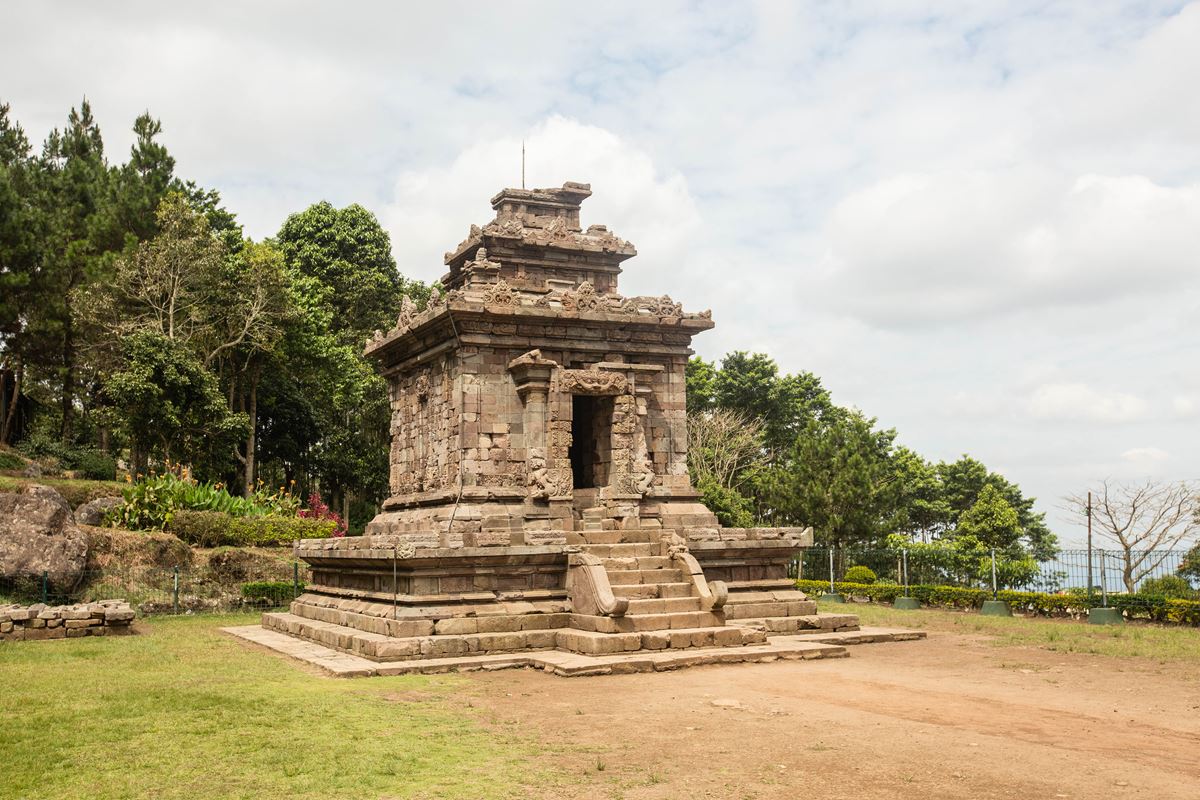 They are located near each others. Visiting the whole site takes about on hour at a relaxed pace. Small horses can also be rented at a reasonable price.
The part of the site near the entrance can feel busy with horse rental, photo spots, warungs and so on but it gets much quieter as soon as you reach Gedong Songo II.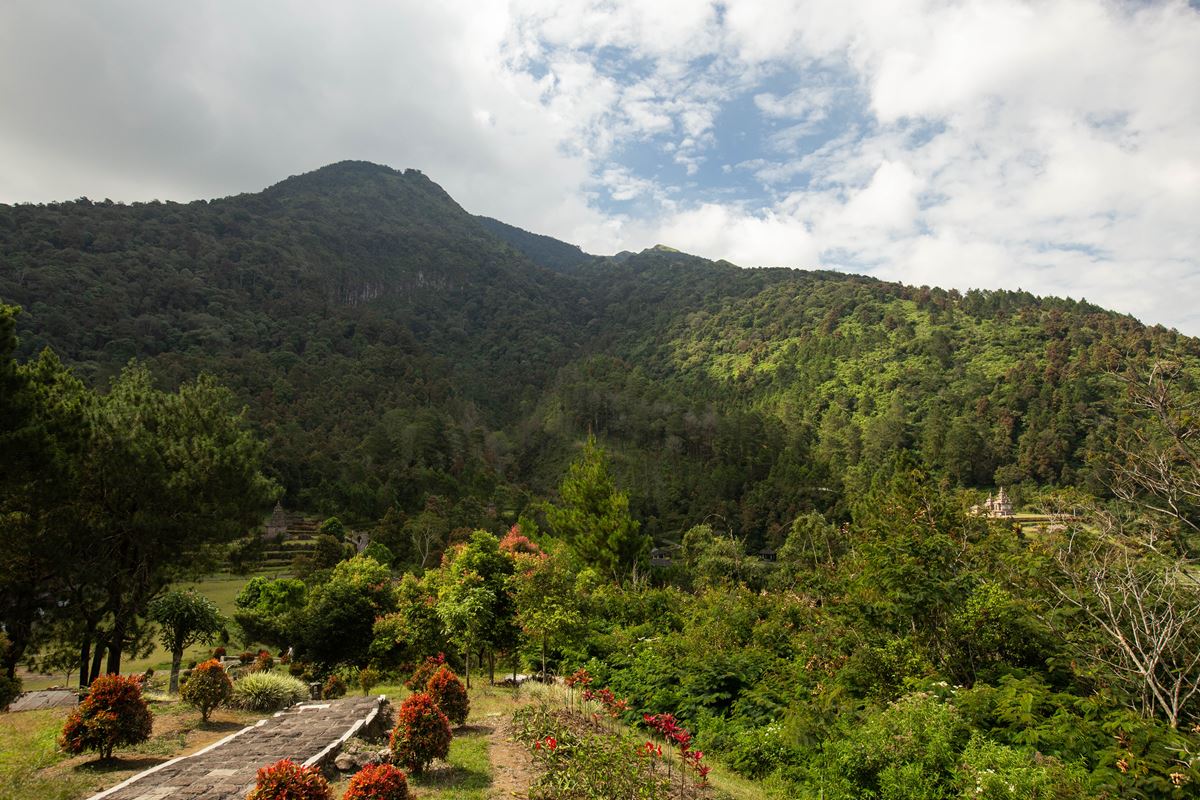 The entrance price is 10'000 for locals and an exaggerated 75'000Rp for foreigners (+2'000Rp for motorbike parking). I asked for one ticket in Indonesian and I got to pay 10'000Rp though.
Considering the site is a bit remote compared to other places listed in this article, it is probably not worth driving there if your time is limited (unless you are really in early Javanese architecture and history).
Hiking Mount Andong
Mount Andong is an easy hike taking you from Basecamp Sawit (1320m) to the summit at 1715m.
It took me 50 minutes to get up and 35 minutes to get down. The summit is a long ridge popular for camping.
Do reach the summit for dawn, otherwise you will probably see not much but fog as I did !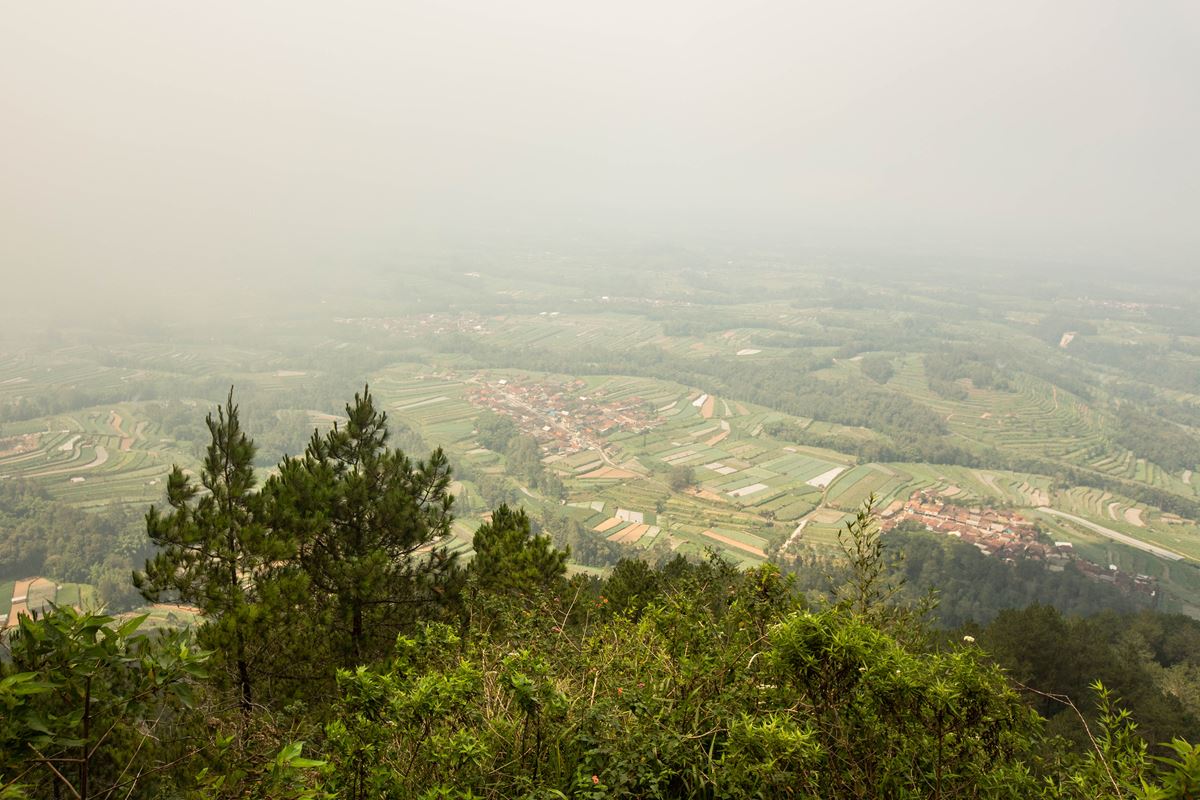 With a clear sky you have great views on Mount Telomoyo as well as the agricultural landscapes. This is not rice cultivation but vegetables.
Permits can be bought at Basecamp Sawit for 25'000Rp.
Hiking Mount Merbabu from Selo
Mount Merbabu offers great view over Mount Merapi. It can be hiked as a day-trip but you can also camp to enjoy the sunset (night hiking is not allowed anymore). Please note that this is a national park so entry tickets of 150'000/225'000 Rp per day must be purchased for foreigners.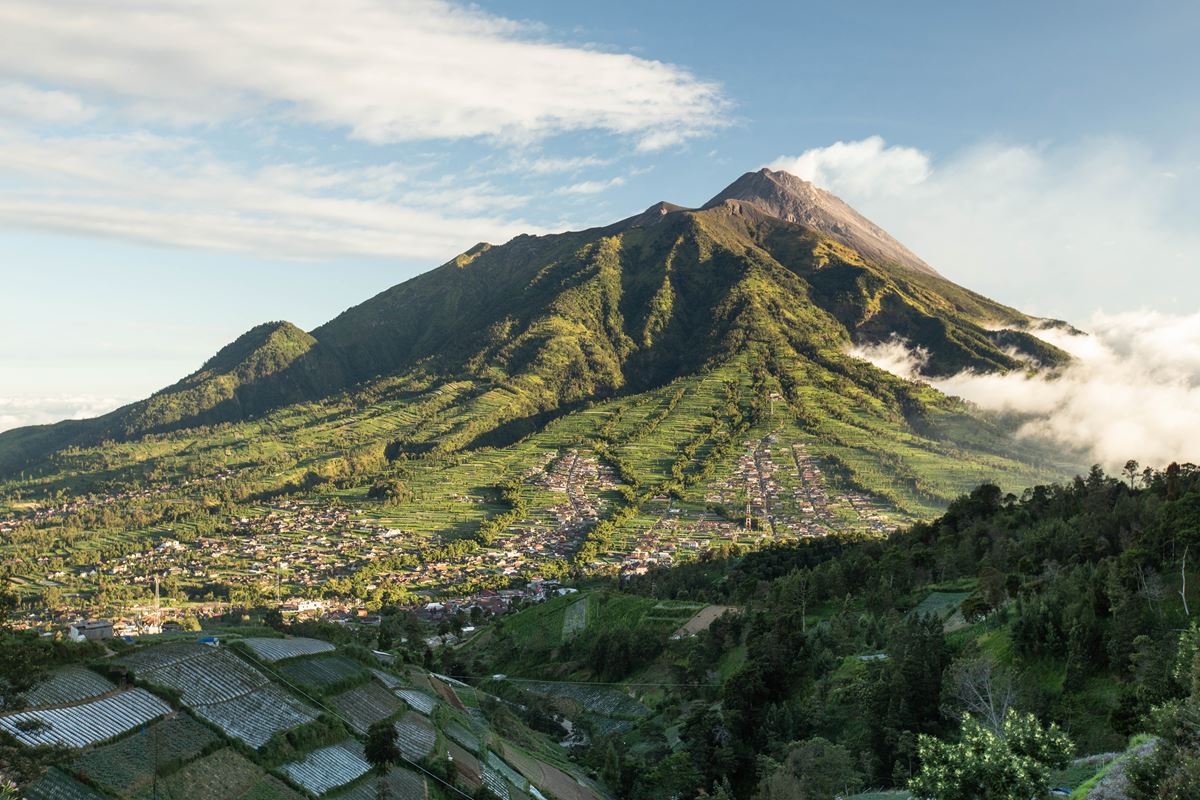 A detailed article about the hike can be found here.
Practical tips
This region can be accessed from Yogyakarta, Solo or Semarang. They are all fairly large towns with train stations. Yogyakarta probably has the most flights.
My preference goes to use Solo as a starting point because the city traffic is relaxed and it's much more pleasant to leave or enter the city.
I advise you to rent a motorbike. In Solo I had very good past experience with Arya Trans Solo for rental (WA +62 822-4227-6920). I Yogyakarta it is easy to arrange a rental near Lempuyang station.
Accomodation
In Solo, during my last visit (August 2022) I slept in The Westerner Homestay which was cheap, nice and convenient. Booked through Booking.com (about 110'000Rp per night, fan, private bathroom with cold shower).
There are plenty of accommodations near Borobudur, I slept at Widodo Homestay (August 2022) which was comfortable (AC, hot shower, breakfast, nice owner, available on apps) for 170'000Rp (direct booking). There is a big mosque right in front of the rooms so it's not always fully quiet (during prayers time or the day).
Near Gunung Andong, I stayed at Pakde Air Cafe and Homestay in Grabag. Price was 156'000Rp on local apps (Tiket.com). Very comfortable bed, hot showers, a bit noisy. Possible to stay directly at Sawit Basecamp too.
In Selo (basecamp for Mount Merbabu) at stayed at one of the homestay (Andaya Homestay) for 200'000RP a night (a bed, warm blankets, hot showers).
Map