The road from Waikabubak to Wanokaka
There is two roads available. The main one start in downtown Waikabubak and goes primarily to Lamboya but is also connected to Wanokaka. The other one starts a bit further East and passes by Laipopu waterfall before reaching Wanokaka.
In Waikabubak different people told me that this road was dangerous and I could get mugged on it. I walked one day from Waikabubak to Laipopu, I met a policeman, he was looking for 2 high schools students suspected to have gone on a date behind a hill ! If the police has time to chase teenage lovers I guess there is not much risk here. Someone from Wanokaka gave me a ride at night to Waikabubak and he didn't seem much worried either.
Laipopu is located about an hour walking from the main road. Don't get fooled by the sign indicating it at 2,5km. This waterfall is quite nice but better get there in the dry season. By the time of my visit water was brown and the river flowing way too fast to allow swimming.
The pricing of the spot is absolutely ridiculous : 5'000Rp for locals and 150'000Rp for foreigners … The decision came from the local government, the staff only try to apply the rule. Don't hesitate to bargain this price (20'000Rp is much more reasonable in my opinion) and refuse to pay something that exagerated.
Traditional villages around Wanokaka
Praigoli
There is a traditional village almost on every hill of the area. The closest from Wanokaka is Praigoli. Start by the field used for the pasola, then go up the hill. You will pass by a a few settlement (for instance Wenenangu) on the way before reaching Praigoli.
Waigali to Ubewe
A few kilometers away from Praigoli you have Waigali on a hill next to the main road. Like Praigoli they have a famous carved stone in the village.
Behind Waigali you have other villages : Waimoro, Kabba and Ubewe. Ubewe is considered very sacred even though only 2 houses and an altar remain. The place shall not be photographed in any way.
Lamboya area
This a great day trip I did from Wanokaka. In "town" find a ojek to take you to Sodan (might be a bit difficult). Eventually I got someone you took me there for 25'000Rp. We stopped at Kabukarudi, depending on the level of the river, the motorbike can cross and reach Sodan, otherwise just walk the remaining kilometer.
Sodan is the spiritual center of the area, it is where the date of Lamboya's pasola is decided. The village has normally 30 traditional houses but they all burned down in 2016 after a villager set everything on fire. He was sent to Kupang psychatric hospital, they concluded that he was perfectly sane and the problem was cultural (he was influenced by some spirits). Now the perpetrator is in jail in Sumba.
However the view is stunning from there. By the time of my visit in December 2017, 2 houses (the most important for ritual purpose) were being rebuilt and I hope the village can recover. It already happened in 1988 so it should be possible, but lots of cattle as well as heirlooms have been lost.
From Sodan, head straight South through the fields. Pass the river and climb up the hill, you arrive in Welowaa. Sodan does see a few visitors, usually in February by the time of Lamboya Pasola, but in Welowaa they got me a guestbook who has never been signed by anyone. I took some time to discuss. The village setting was interesting because it is built on different terraces. An ancestral house was damaged, the wall falling apart and we could see in the inside the trunk keeping the sacred heirlooms.
Keep going South, cross a couple of creeks and you will pass by Litti. It's surprising how close houses are built from each others. The village is built on 2 parts, the lower part is the largest, the inhabitants of the upper parts told me they were preserving the original marapu faith while their neighboors were now Protestants.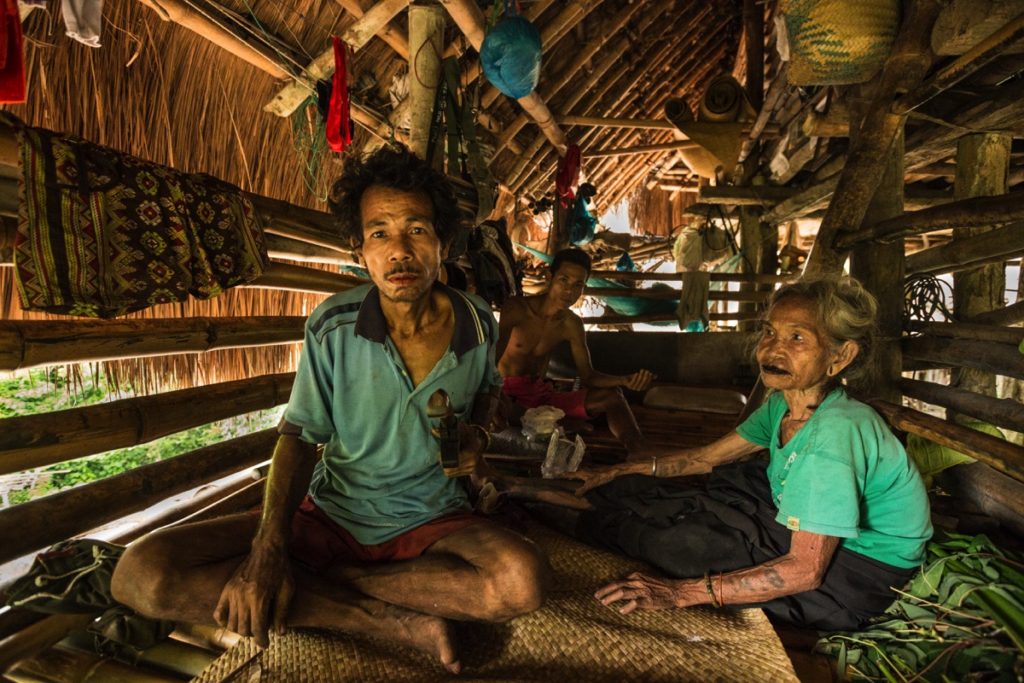 To get back to Wanokaka, walk a bit more to reach the main Lamboya-Wanokaka road. It should be afternoon by now. Pick-up trucks bringing construction materials from town to the coast in the morning get back to town empty in the afternoon. They pick anyone who needs a ride on their way. Get dropped at the junction with the Waikabubak-Wanokaka road, from there either you wait for the bus going from Waikabubak to Wanokaka in the afternoon (5'000Rp) and passing there around 3PM, either you walk, or you try to find an ojek (20'000Rp).
Marosi and Kerewee beach
South of Wanokaka you have a first beach called Pahiwi beach. A pasola is held directly on this beach. I've seen some surfers there. Not really suitable for swimming.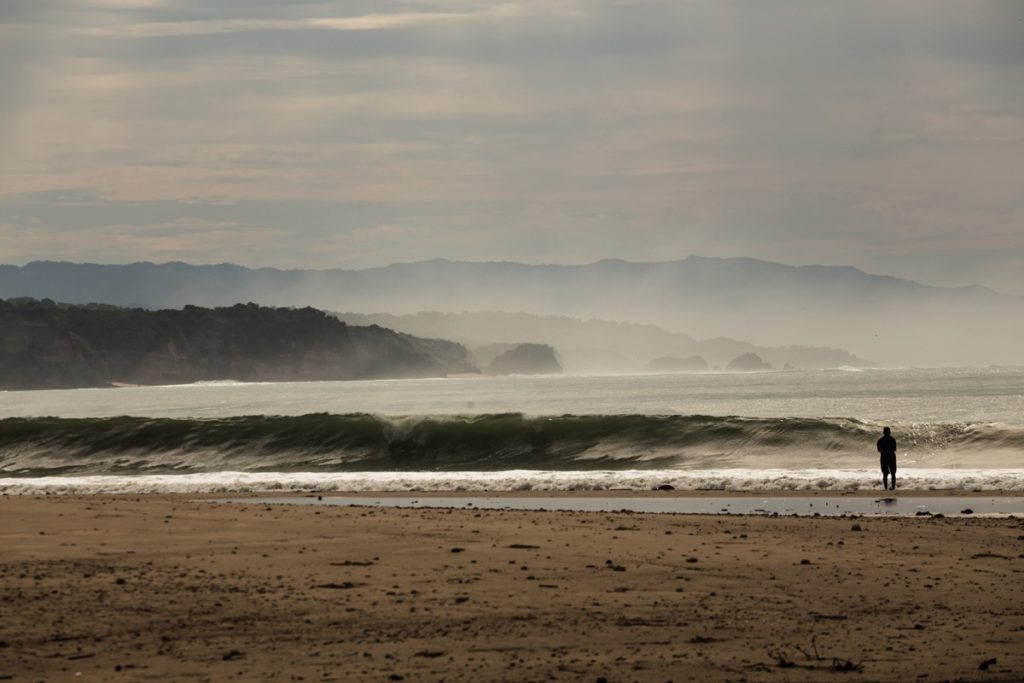 Find an ojek from Wanokaka to Marosi (50'000Rp). Marosi beach is stunning and still virgin as of 2017. I doubt it stays that way very long. All the lands near the shore have been bought and some construction have started. It used to be so quiet, the ojek driver told me in the past he took his girlfriend there to make out.
From Marosi, you can walk to Kerewee Beach in about an hour. I'm afraid in the future it won't be as easy as today given all the fences being built everywhere.
You get back to Wanokaka the same way you do from Lippi (see Lamboya section above). There are many more beaches to find on the South coast.
Practical tips
Accomodation
I've stayed at Joni Homestay, right in front of Pahiwi beach (so South of Wanokaka). Joni and his wife are extremely friendly and helpful. The facilities are very simple but it's fine, I think there is enough space for 4 peoples. 200'000Rp per day per person including meals. Joni told me he could maybe arrange a motorbike but you have to tell him beforehand.
Transport
There is one bus leaving from Joni homestay every morning but Sunday around 7AM that goes to Waikabubak for 10'000Rp. It then returns from Waikabukak in the early afternoon and arrives in Wanokaka around 4PM.
It's possible to bargain an ojek from the beach to Wanokaka for about 5'000Rp, otherwise it's a bit more than half an hour walking to the Pasola field. From Wanokaka you can bargain ojek rides to Lamboya (I got 25'000Rp) or Marosi (50'000Rp). A ride to Waikabubak is about 20'000Rp.
Maps
I put most of the places mentioned on the map below, except some villages.
Other articles on Sumba
Start here before reading all the articles about Sumba