Komodo is one the most famous Indonesian national park established in 1980. It's by far the main attraction of Flores island.
The name is derived from the infamous endemic specie of varan (or Varanus komodoensis) populating Komodo and Rinca island. There are the last remnants of a now extinct animal family of giant lizards that used to roam Indonesia and Australia.
The national park waters are also a world-class heaven for marine life.
Putting everything on a map
I marked the location of all places listed below in the map above.
Pulau Padar (Padar island)
For me it's simply one the best landscape Indonesia has to offer. Definitely a must-see.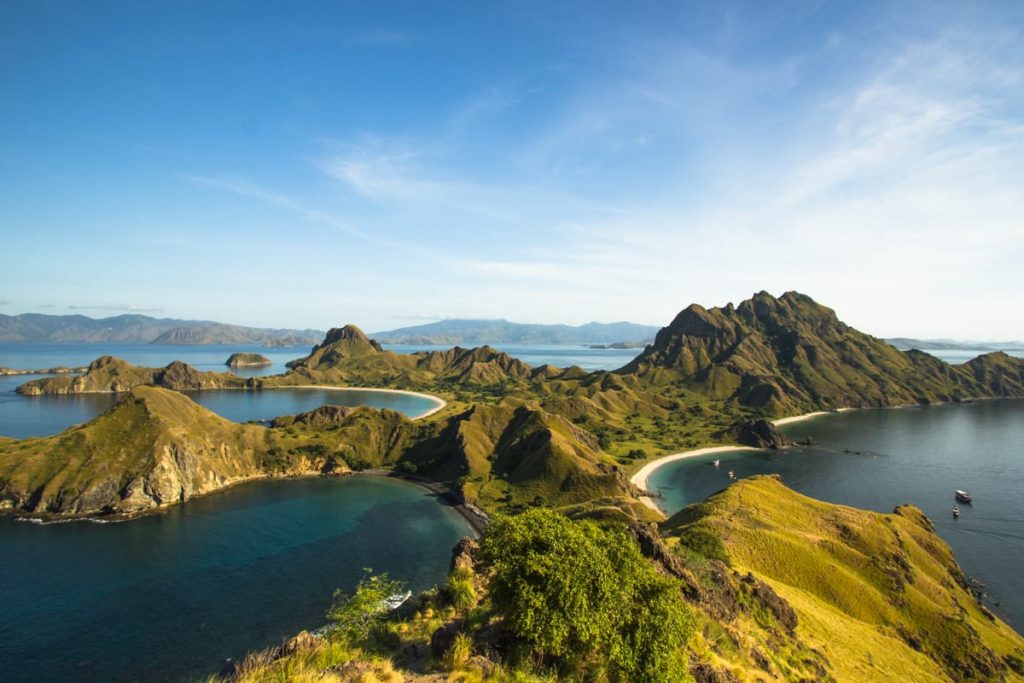 Spotting Komodo dragons
Komodo dragons are huge, fierce and endemic to Komodo and Rinca islands (as well as Gili Dasami, Gili Motang and both Wae Wuul and Wolo Tado reserves on Flores islands to be accurate).
As long as we don't get any real-life Dr Hammond, there are the closest thing to a dinosaur you might encounter on Earth. Remember that for a non scientist eyes, they might seem very similar to a monitored lizard especially the very large one found in Australia for instance.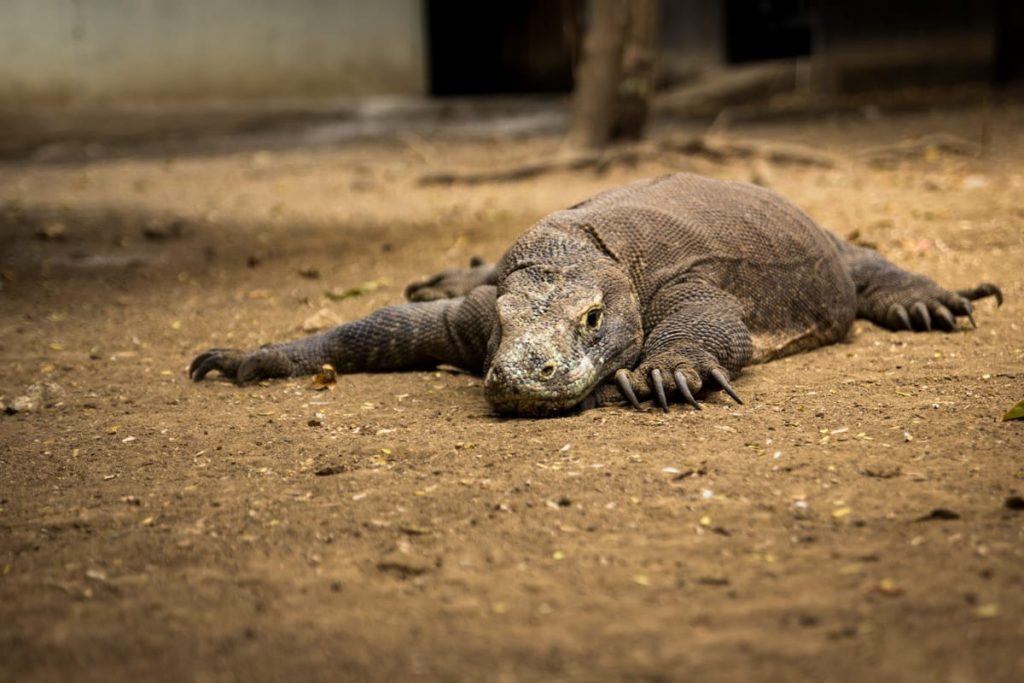 Understand the ranger system
Whatever the island you pick (Komodo or Rinca), you will have to pay an entrance fee as well as mandatory rangers. In April 2017, for a group of 12 people price was 243.000Rp per person for foreigners and 68.000Rp for local. This price encompasses the individual entrance fee and the ranger fee that has been divided between the 12 people.
Foreigners holding a KITAS are not entitled to local prices.
The entrance fee is valid for both Rinca and Komodo islands. That means that if you go to Rinca first and then to Komodo you will pay only the rangers on Komodo islands (for 12 people, 20.000Rp each). Don't loose the tickets they will give you on Rinca.
If you have been to Komodo a few years ago, please note that the entrance fee is now valid only for one day and not 3 like it used to be. So if you go on a 2 days trip you have to go to Rinca and Komodo on the same day otherwise you will pay twice the entrance fee.
Wildlife considerations
Komodo dragons are wild cold-blood animals. They hide when the sun is too high. The best moment to spot them is very early in the morning. There is no way you'd be there on time if you leave from Labuan Bajo in the morning.
If your crew doesn't or cannot do it, don't worry. You are 100% sure to spot dragons near the kitchen used by the rangers.
If you go on a 2 days trip you should insist to go to Komodo on the morning of the second day.
Usually 2 days-trips include a stop both in Komodo and in Rinca, most of the time on the first day. Given that the entrance fee is now valid only for one day, they will take you to the 2 islands on the same day unless you ask otherwise.
You should insist to go to Komodo on the morning of the second day. If you have to do only one islands because you lack time, go to Komodo. There is less visitors and more wildlife (deers, monkeys, hogs …). This is valid only if you do a 2D trip of course.
Snorkeling in Komodo
Makassar reef (Manta Point)
I don't have any underwater camera so I have nothing to show but don't miss this one. I have seen manta rays on numerous dives and snorkelling sessions but it's always a great moment.
Pink Beach
It's a really nice beach with great snorkelling. It's about 1,5m-3m deep. You have incredible piece of corals for this depth and a great diversity of fish.
The sand on the shore is mixed with red pieces of corals that give a light pink color to the first meter of sand. Don't expect something oversaturated though and remember the phenomenon is more or less obvious depending on the weather and the time.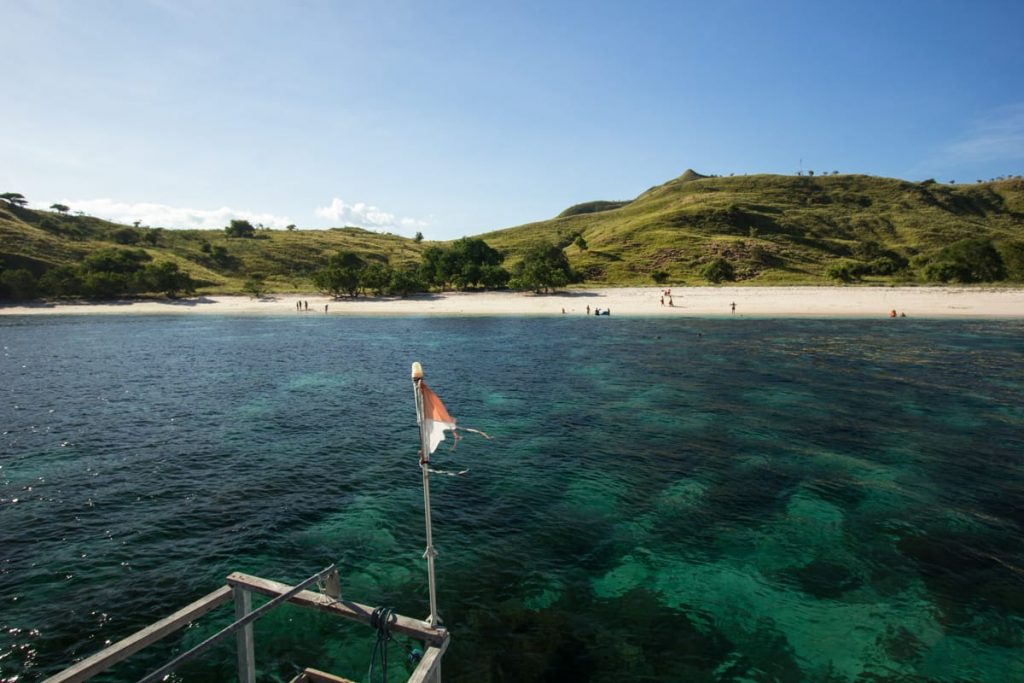 Pulau Kanawa (Kanawa island)
I don't know exactly how is it possible but Kanawa is a privately owned island (or at least acts like one). Any boat that docks there has to pay a fee (10.000Rp per person). There is a resort on the island but you can also go there as a day trip.
Prices from the restaurant are ridiculously high. I'm quite sure boat captains receives a commission for bringing guests there.
I would rather advise to avoid this island. There is many other normal snorkelling spots in the park (like Pulau Bidadari).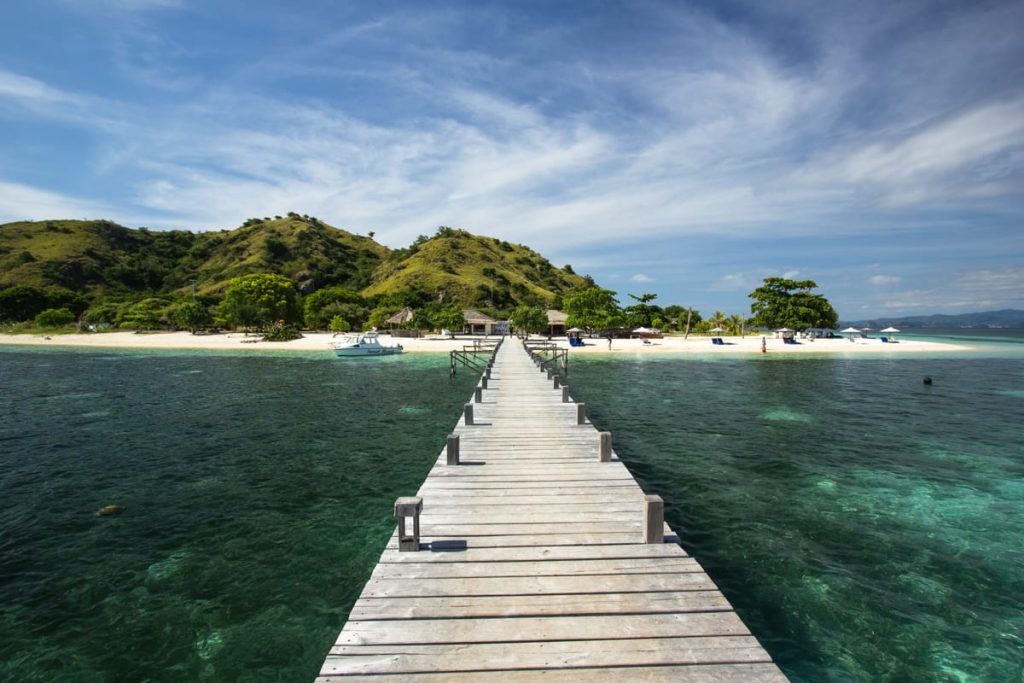 Other stops
Pulau Kelor (Kelor island)
You can either soak up some sun on the beach or hike the hill. I stopped there on a day-trip once. It's pretty close from Labuan Bajo so it's usually the first or the last stop of a trip.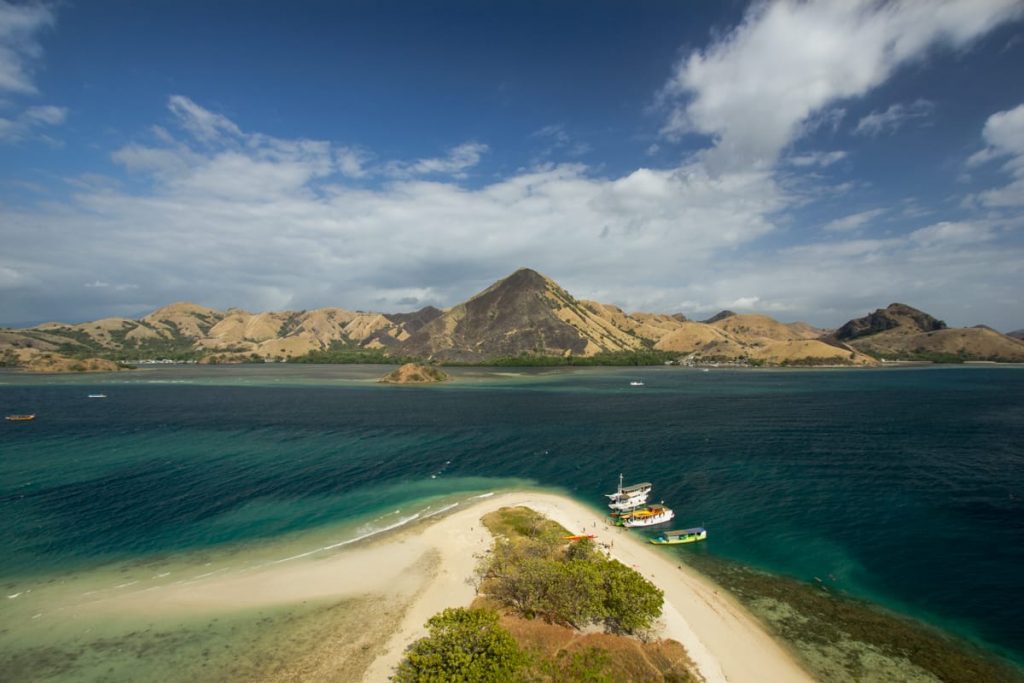 Hiking Rinca island
On your arrival on Rinca, rangers will ask you to choose a hiking itinerary (between 30 minutes and 2 hours of walking).
It's better to discuss ahead with other passengers on your boat about what they wanna do. Also with check the captain how many time you have left if you don't want to miss other stops scheduled afterwards.
A similar system is in place on Komodo islands but the only time I went there we had only 40 minutes left before the night so we could not explore the island.
Taka Makassar
A few miles from Makassar Reef, our boat dropped us to a beautiful stretch of white sand. They told me the place is called Taka Makassar but it probably bears many other names.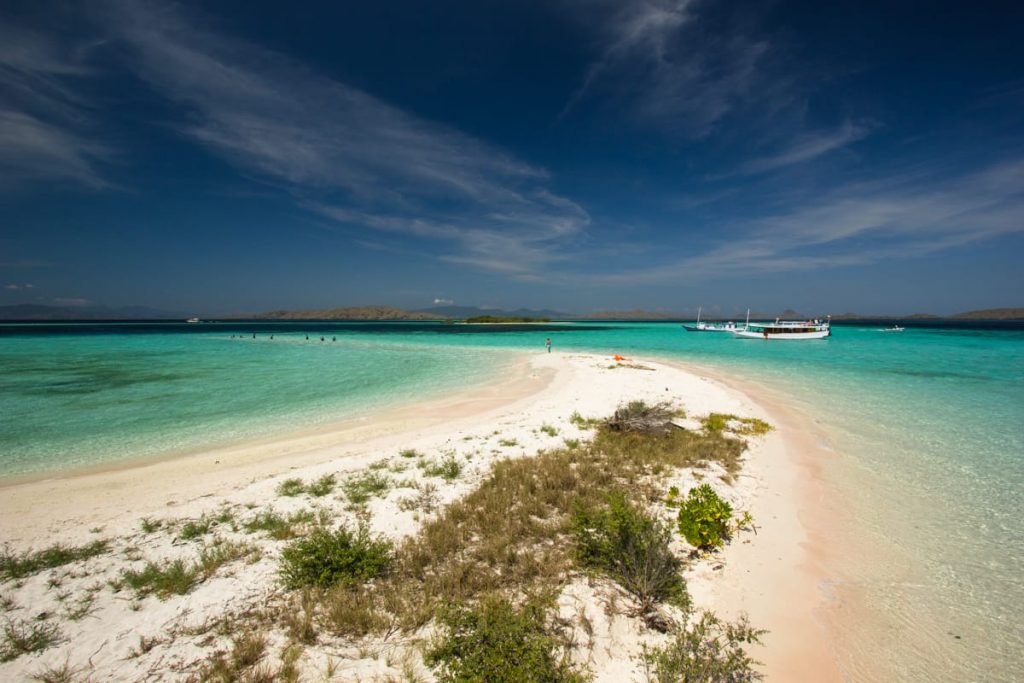 Kalong island
Close from Komodo islands, most of the boats on a 2 days-trip will moor up there for  the night.
At dusk, several huge bats (flying foxes) leave the mangrove to find food. Boat will usually try to be there on time so you can watch that.
My boat was too late so I have no pictures to show.
How much to pay ?
For a day-trip, you should get a price around 400,000Rp per person.
For a 2D1N trip, I got quoted between 700,000Rp and 850,000Rp per person.
If you are really on a budget, you better go to the harbour and try to bargain directly with the captains.
How to choose a tour from Labuan Bajo ?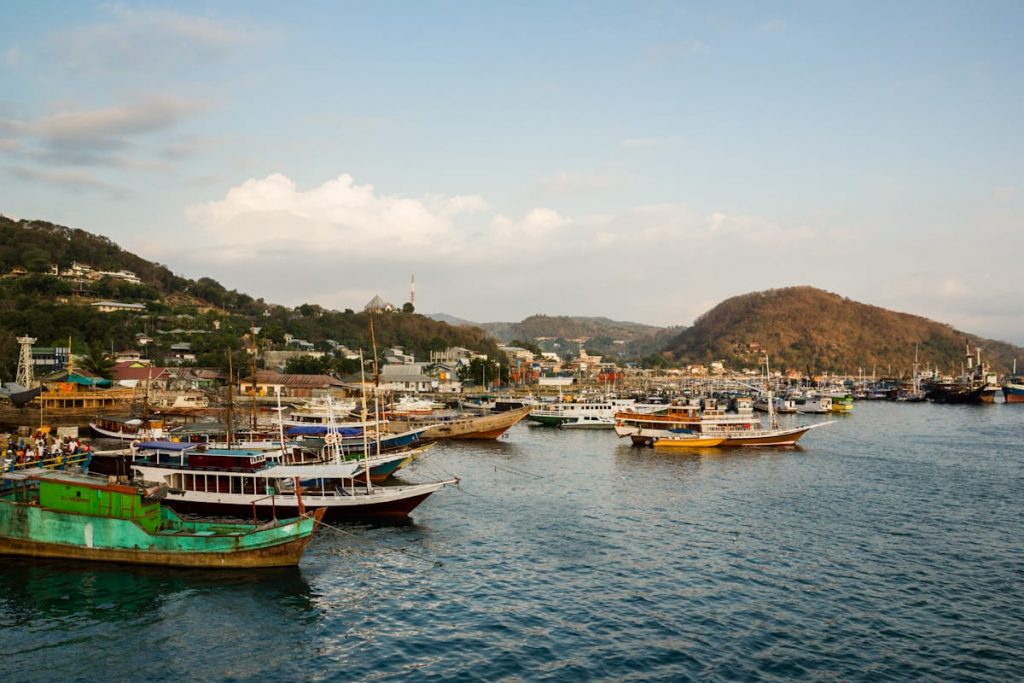 About the planning
Most of the operators will offer day-trips or 2 days / 1 nights trip. 3 days / 2 nights trips are also possible but it's likely that you have to charter a boat in this case.
All tours will include Komodo dragons sightseeing. The boat's engine will define how far you can get from Labuan Bajo in one day. A powerful speedboat can make the round trip to a remote place like Gili Lawa within half a day.
With the map and the pictures above you should now have a pretty good idea of what you don't wanna miss.
My perfect planning
After 2 trips to Komodo, I think the best is to do this :
For a day trip :
Labuan Bajo – Padar – Pink Beach – Komodo – Manta Point (this would require a good boat)
Labuan Bajo – Padar – Rinca – Pulau Bidadari – Kelor
2 days-trip :
Day 1 : Labuan Bajo – Makassar Reef – Taka Makassar – Pink Beach – Kalong
Day 2 : Kalong – Komodo – Padar – Pulau Bidadari – Pulau Kelor – Labuan Bajo

How to choose an operator ?
There is plenty of operators in Labuan Bajo main street. I think there are more or less all equivalent.
Be aware that few of them have their own boat (with maybe the exception of Perama). They are just acting as a 3rd party sellers for captains.
So as a consequence, billboards advertising "More people needed for tomorrow trip" are pure marketing. They have actually little idea of the people on the boat because other shops and guesthouses are also sending passengers to the same boats.
I have neither heard of nor find any record of tourist boat accident in the national park. I think it's rather safe in general.
If you are worried, you're best choice is to go in the harbour around 6AM and to check the passengers boarding for tour. Once you find a boat that meet your standard, try to talk with the captain so that you can join for his next trip.
I made 1 day trip in 2015 and a 2-days trip in 2017. I don't have any operators to recommend in particular but that last trip I did was with the shop left to the stairs climbing to Hotel Gardena. There are ok, the food, the boat and the crew was nice.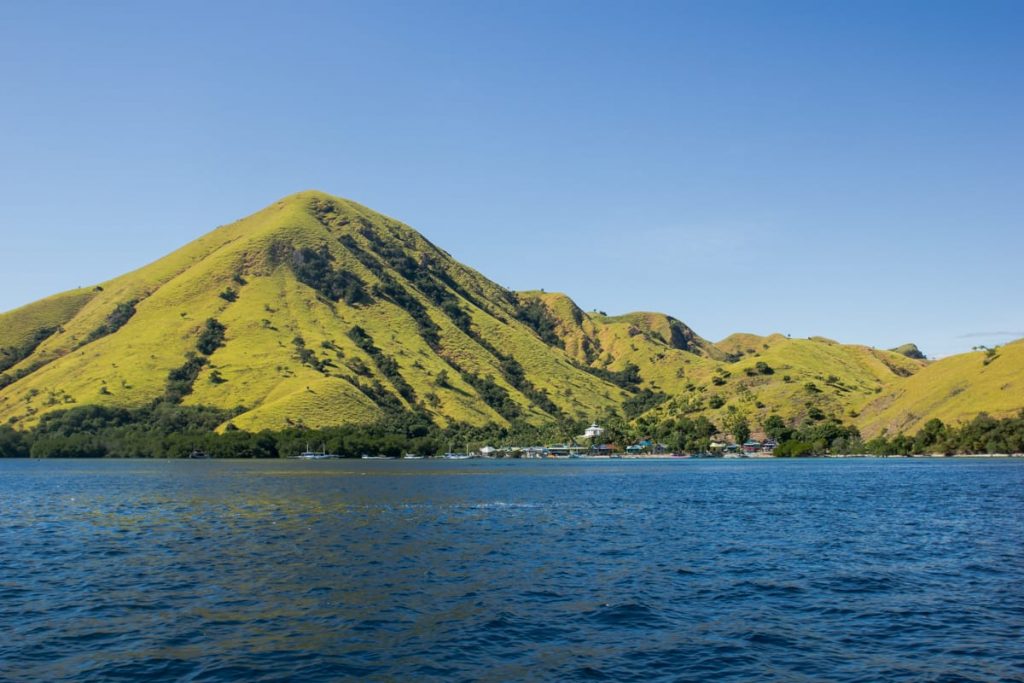 Is the cruise from Lombok to Komodo worth it ?
If you are in Bali or Lombok, you will see a lot of touts advertising for cruise to Komodo.
Let's have a look on a flyer of a company : it's a 4D4N from Labuan Lombok (eastern harbour) to Labuan Bajo. The price is 2,000,000Rp per person (deck class, no cabin).
The program is the following:
Day 1 : Labuan Lombok – Gili Bola
Day 2 : Moyo island – Sotonda island
Day 3 : Gili Laba – Komodo island – Pink Beach
Day 4 : Rinca island – Kelor island – Labuan Bajo
Another company. It's a 4D3N trip from Labuan Bajo to Lombok, for 1,700,000Rp per person.
Day 1 : Rinca – Komodo – Pink Beach – Kalong
Day 2 : Manta Point – Gili Laba
Day 3 : Satonda island – Moyo island
Day 4 : Bangsal harbour – Gili islands
As we can see, both boat spend 2 days in the national park doing something you can do from Labuan Bajo (excepting maybe Gili Laba which is a bit remote but quite similar to Pulau Padar).
Now if you look on a map, you will realise that even from Gili Laba, you still have to cover most of the distance. Hence I think you are likely to spend most of the time cruising on the next 2 days. And it's gonna be quite noisy. Moyo and Satonda islands are off the northern coast of Sumbawa.
Given that a plane ticket between Denpasar and Labuan Bajo costs about 850,000Rp, I think it's more convenient and cheaper to fly directly to Labuan Bajo and then do a 2 days trip from there.
The calculation might a bit different if you are already in Lombok because there is no direct flight from Mataram to Labuan Bajo.
If you are really on a budget and have some time, you'd better go from Lombok to Labuan Bajo by bus and then do a trip from Labuan Bajo.
What to do in Labuan Bajo itself ?
Rent a motorbike and enjoy the nice view from a spot called "Bukit Cinta" (you can find it on Google Maps). It's about 10 minutes from Labuan Bajo.
The website of Flores Tourism Board gives a couple of other idea for those who want to spend time overland.
Actual local food (with local price) can be found everywhere but near the central portion of the main road (where you have most of the hotels, dive centers and agency selling boat trips).
The night market after the harbour and the fish market is always a great pick for fresh seafood.