This article is a proposed loop to drive starting from the city of Malang in East Java. You will visit off the beaten path Hindu/Budhist sites, an active volcano and great countryside.
Majapahit remains in Trowulan
Recommended sites
Trowulan (in Mojokerto city) is believed to be the ancient capital of the Majapahit empire who reached its apogy in the 14th century. Many interesting sites can be visited, all built with a characteristic red brick.
Candi (the Javanese word for old Hindu/Budhist temples) Brahu is the most impressive structure. The park around is kept, as all the other sites, spotless. Entrance is 5'000Rp + 3'000Rp for parking (motorbike).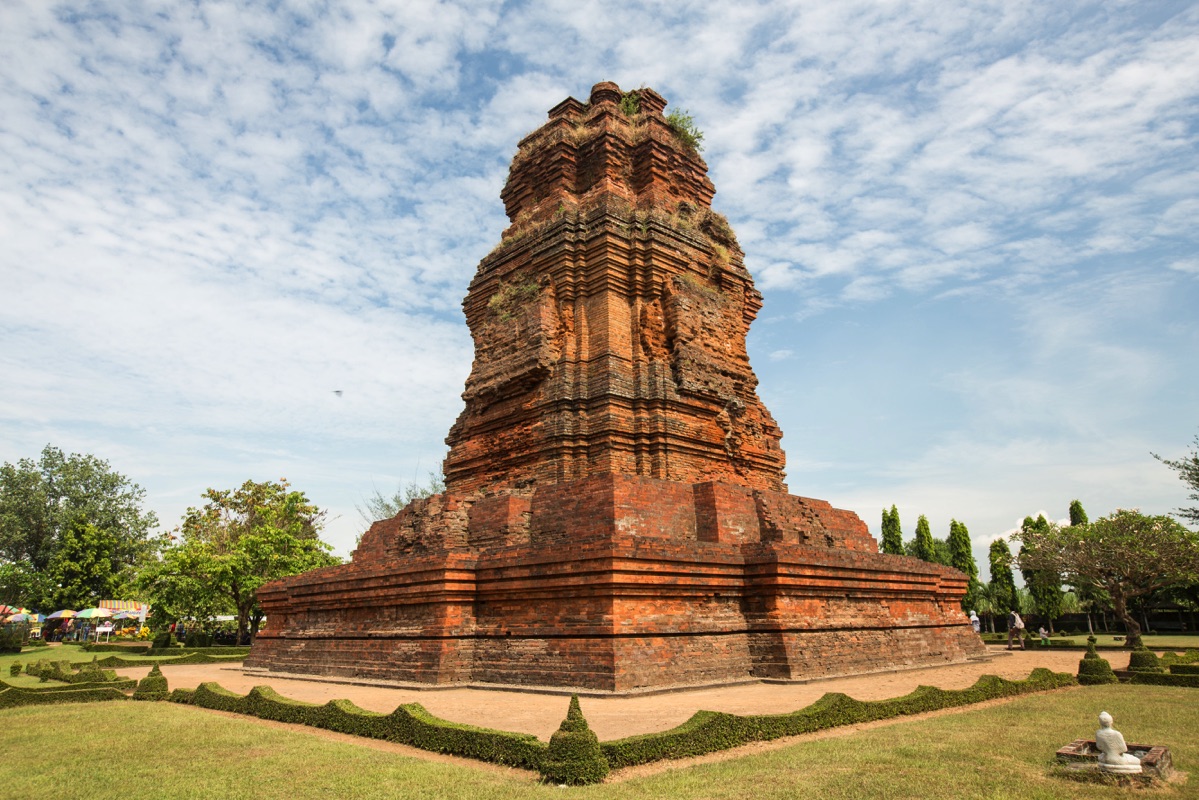 Candi Bajang Ratu is also worth a visit (again entrance is 5'000Rp and 3'000Rp for motorbike parking) :
Finally, one could also visit Candi Wringi Lawang (free) :
A couple of other sites
The Majapahit museum is worth a visit if you are into old Javanese culture. Some old archeological extractions field have been preserved for education ; plus many excavated artefacts.
Many information is also given about the other old sites of East Java. I found it the most interesting part. Entrance is 5'000Rp plus 3'000Rp for parking.
There is also a sleeping Budha (5'000Rp + 3'000Rp) that can be visited, really nothing special about it you can see tons like that in Thailand or elsewhere.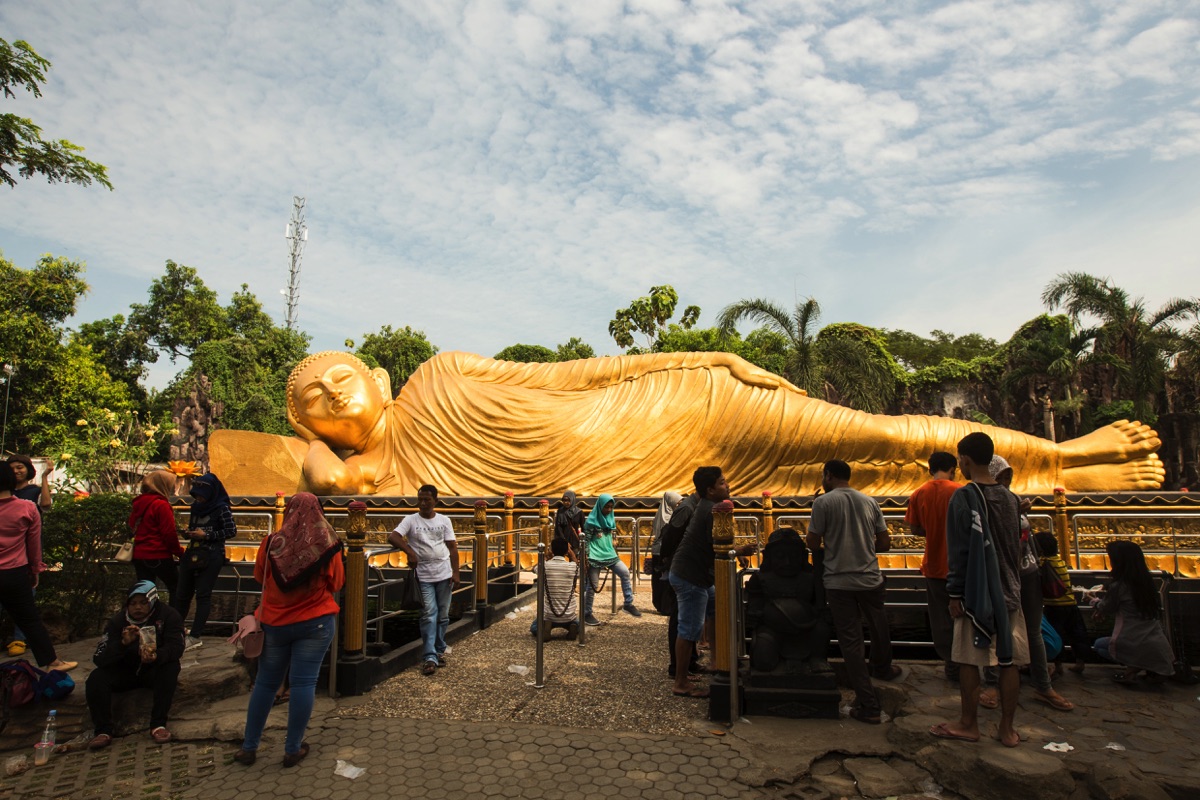 I've chosen to skip Candi Tikus. You can have a peek at it from the road and see if it's worth a visit by yourself.
Jolotundo
Not very far from Mojokerto, I strongly advise you to visit the holy bath of Jolotundo, on the foot on Mount Penanggungan. This mountain was considered highly sacred before the advent of Islam in Java. Still today it is surrounded by an atmosphere of mysticism.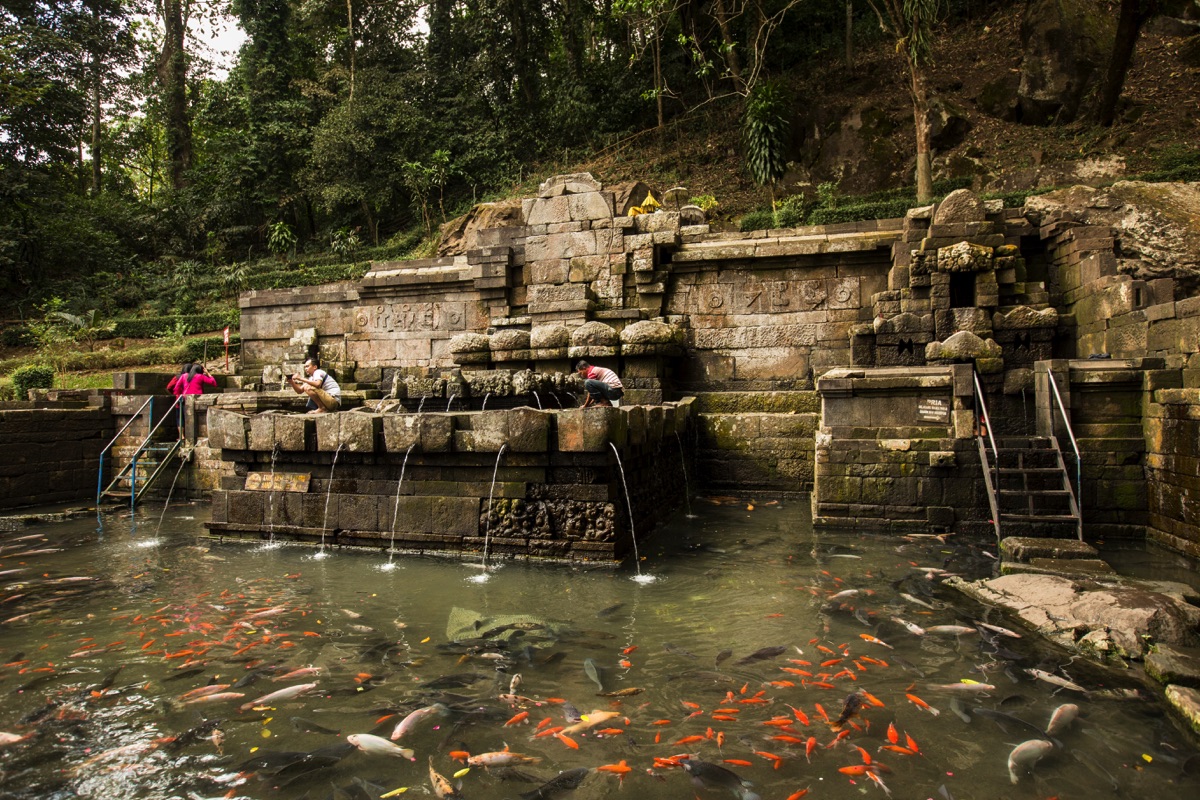 The entrance to Jolotundo is 10'000Rp (plus 5'000Rp for motorbike parking).
The countryside around Mount Penanggungan is very nice and deserves some time to be explored. It is probably even nicer right after the rainy season, before the harvest of the rice (photo below were taken in June).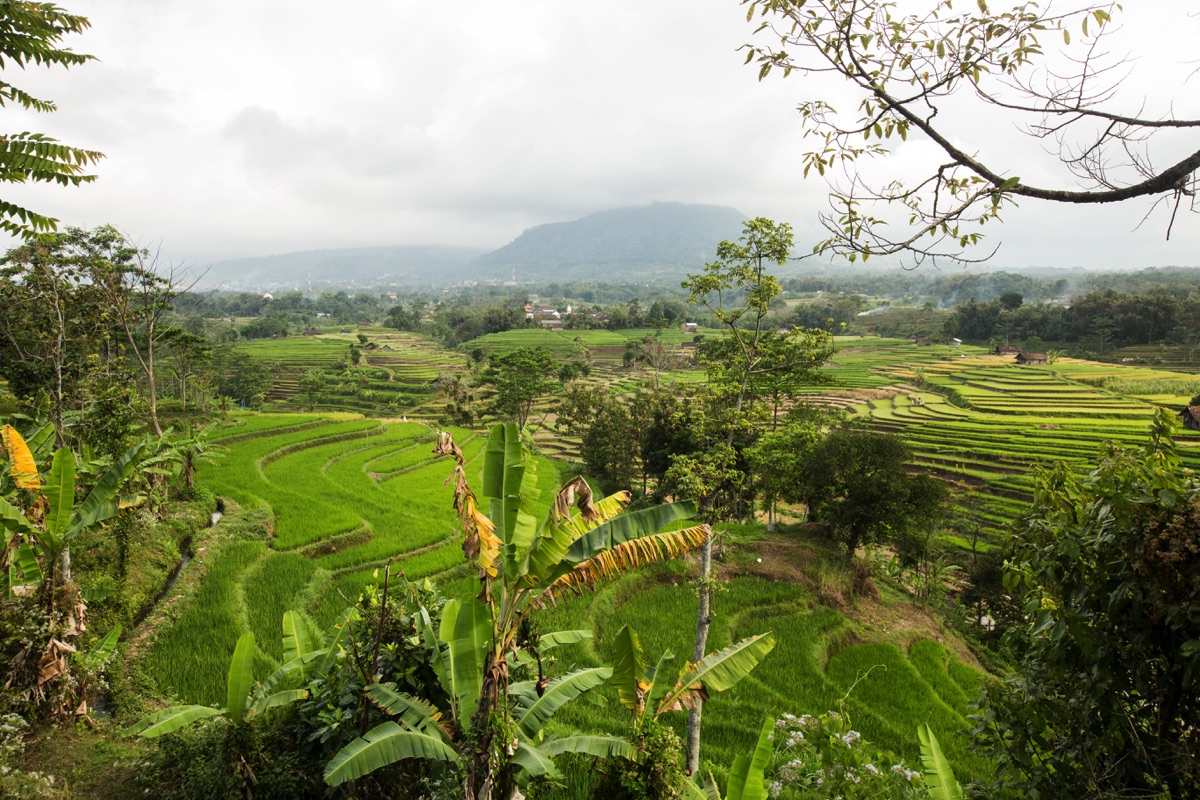 You could eventually visit Candi Balahan (5'000Rp for parking) :
Others temples of East Java
Besides Mojokerto, there are plenty of small Hindu/Budhist sites remaining in East Java. Starting in Malang, you could visit Singosari temple. From town, take a angkot to Arjosari Terminal (5'000Rp), there wait for an angkot to Lawang and ask to get dropped on the way (4'000Rp).
A free donation is asked at the entrance of Singosari.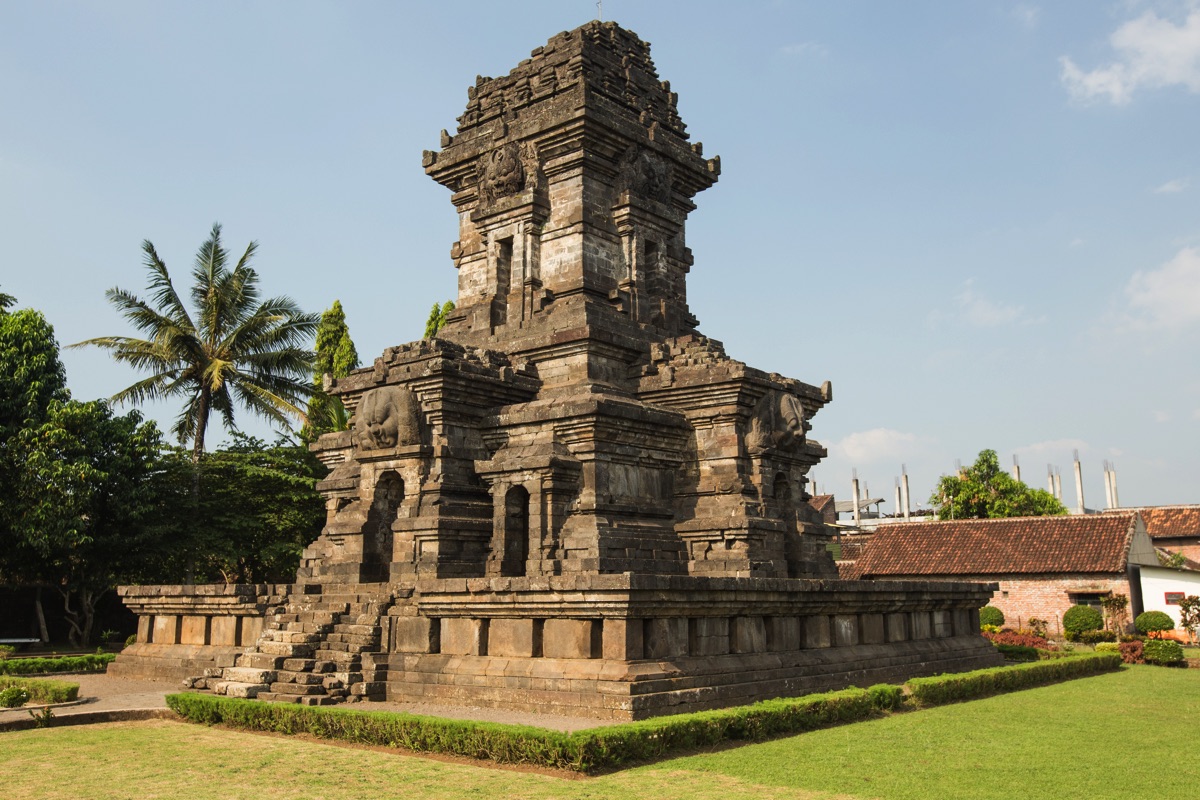 Near Jolotundo, you can also pay a visit to Candi Jawi (3'000Rp for motorbike parking) :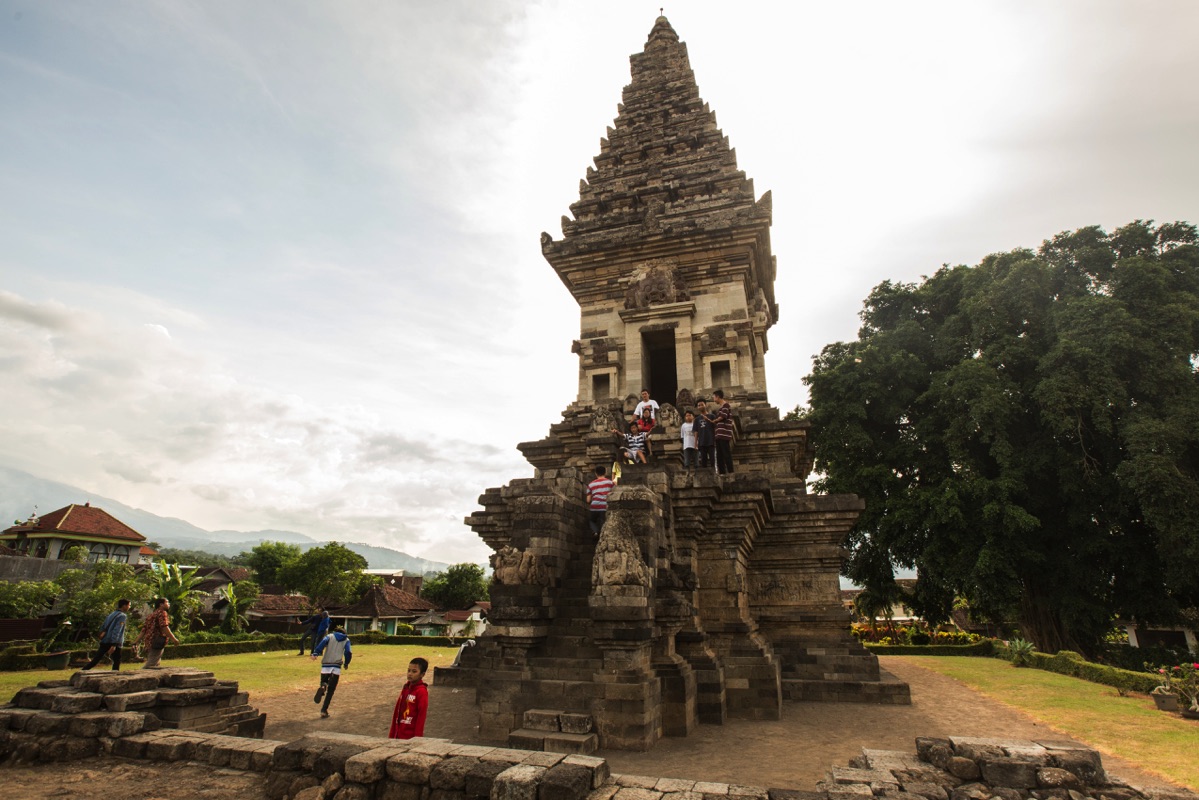 Eventually, the best site of East Java is probably Candi Penataran near Blitar (entrance : 5'000Rp) :
Kelud
The Kelud volcano is one of the most active volcano of Java, its last eruption were in 2007 and 2014. Still, there is a road that you drive almost until the crater, leaving you only 30 minutes to walk. Entrance is 8'000Rp, plus 3'000Rp per motorbike.
If you want to have a clear view, come early. The landscapes have been deeply molded by the successive eruption, quite interesting.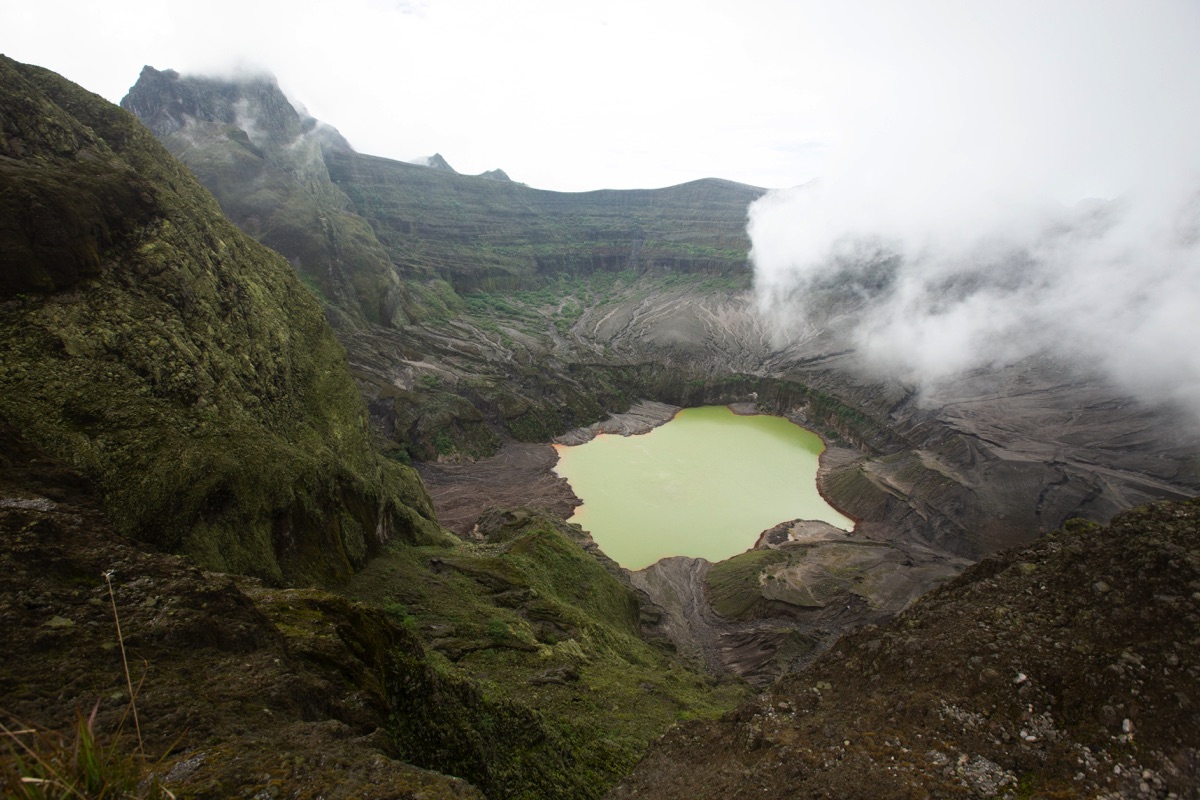 Practical tips
This loop could be started from any city on its way : Malang, Surabaya. I started it from Kediri because it was Lebaran and I couldn't find any motorbike for rent anywhere. Malang is probably the easiest start.
Map