Why you have to see temples in Bali ?
Bali stands as the Hindu stronghold in the Indonesian archipelago. Religion has a great importance in Balinese society and culture. This is reflected in the thousands of temple (or Pura) covering the islands.
Temples are a great way to experience both Balinese architecture and spirituality.
A few tips for visiting
You'll have to wear a sarung to enter any temple. You can either rent it each time at the entrance (5-10kRp) or buy your own in any tourist shop or stall in the island (avoid hawkers next to temples if you wanna pay a better price).
Quite often, some parts of the religious compounds will be forbidden to tourist. You can watch from the outside but not come inside.
My must-see temples in Bali
As usual, I made a general map with a lots of temple. In this article I will focus on the one I recommend. There are marked with a red dot below.
The yellow ones are what I called 'postcard temples', they look fabulous on pictures but visiting them is not that thrilling. I gave my opinion on them in this article.
Purples one are temples I recommend to avoid, especialy Besakih.
Taman Tirta Gangga
To me, it's simply the most beautiful water garden in Bali. It's not technically a temple because this is not a place of worship. Highly recommended though.
It's located in the regency of Karangasem (East Bali). You can go there from Padangbai, Amed or even Ubud. I recommend to visit Pura Luhur Lempuyang on the same occasion.
Entrance: 10,000Rp/pax.
Pura Luhur Lempuyang
A beautiful and calm temple build on the slopes of Gunung (Mount) Agung. There are actually 7 temples (one large and 6 small).
The second temple doesn't have much interest. It's a 15min walk from the first one. Ojek will offer you to take you there.
From there you can take a narrow path to goes into the forest and leads to the 5 other temples. It takes 4 hours to close the loop. I stopped at the second temple so I cannot give my opinion on the 4 hour walk.
Entrance: free donation.
Gunung Kawi Temples
There is two distinct places :
Pura Gunung Kawi Sebatu
Gunung Kawi Tampaksiring
The first one is kind of monastery enshrined in vegetation. A really peaceful place. You can visit it, but in my opinion the best view is from the road.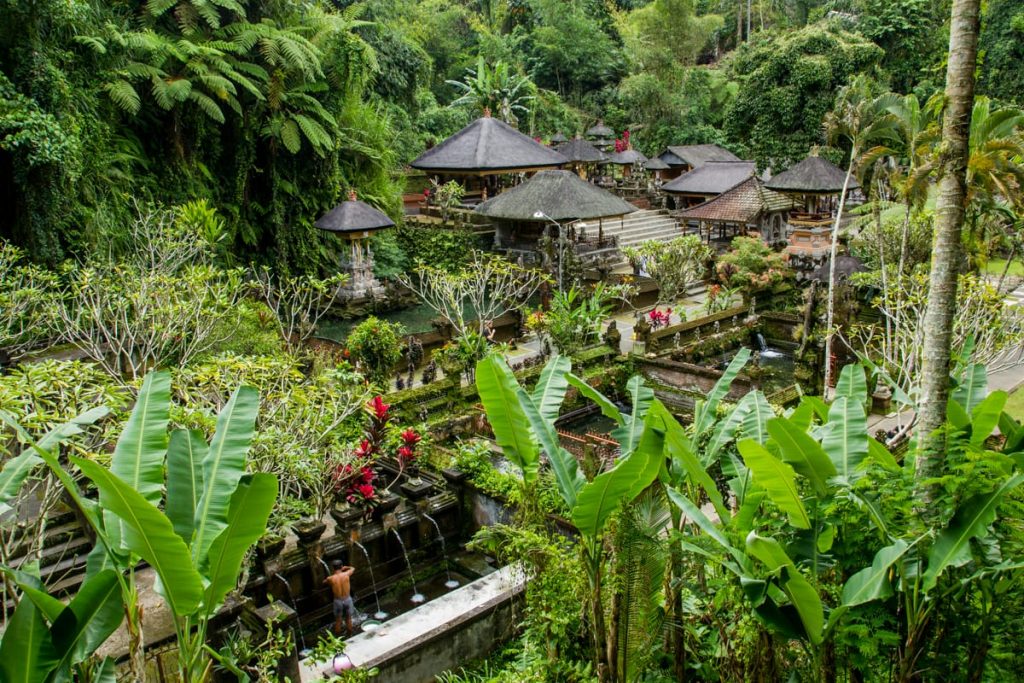 Entrance is 15,000Rp per person. But the view from the road is free.
The second place features huge statues carved into the cliff and a few smaller temples in the hills. This is one of the oldest site in Bali.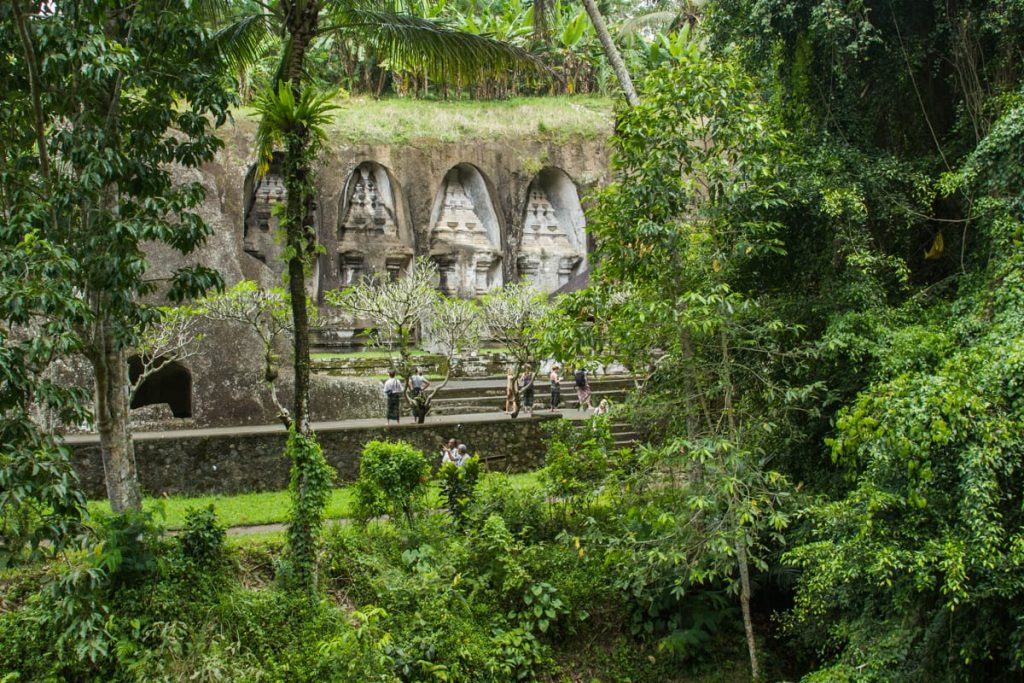 The entrance is also 15,000Rp per person.
Pura Taman Saraswati
This temple is located right behind the Starbucks in Ubud. There is a really nice lotus garden in front.
The back-area is not always opened to public but it's a recommended visit if you have the occasion. I really liked the stone statues.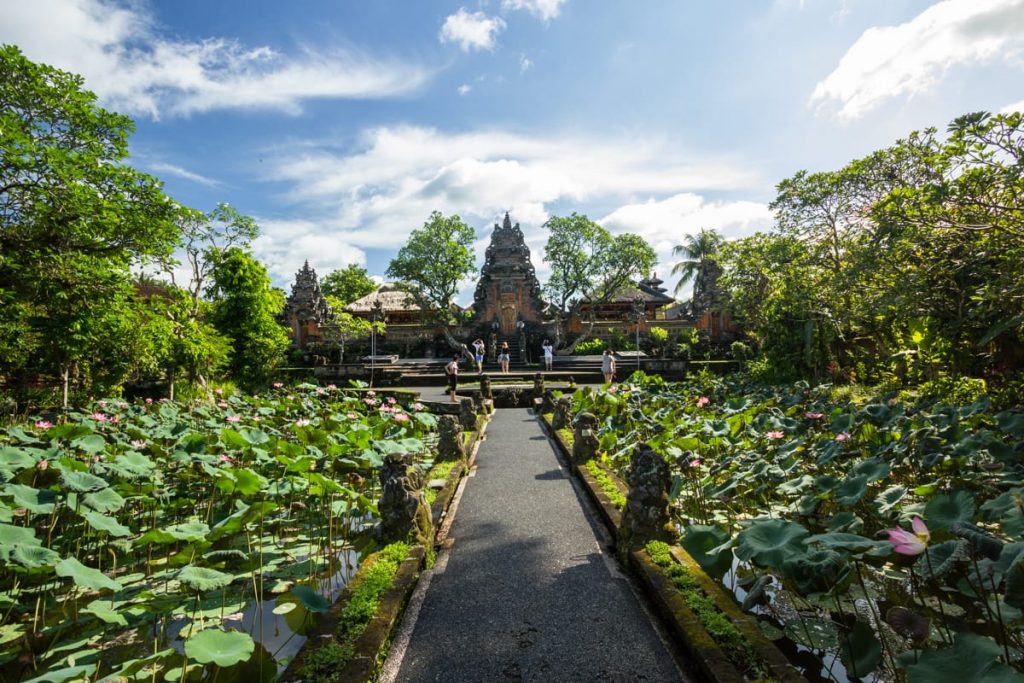 The entrance is free. A donation will be asked if you don't have sarong to visit the back-area.
Pura Batuan
An exceptional site if you are sensible to Bali architecture and stone carving. Easy access from Ubud or South Bali. Better go early to avoid the crowd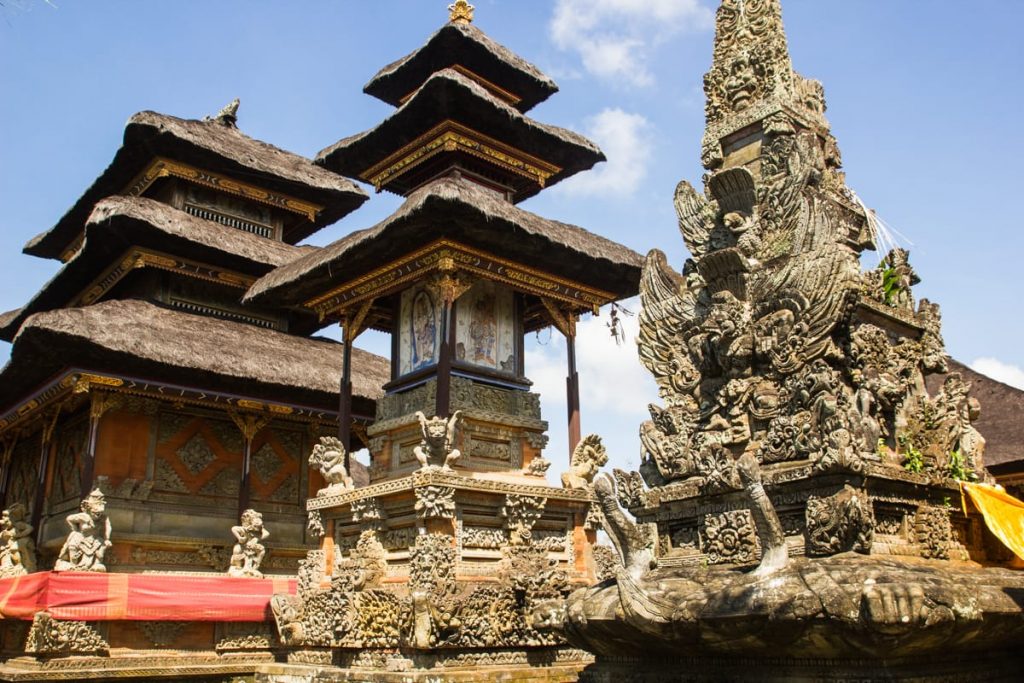 Entrance: free. A donation will be asked if you don't have a sarong.
Pura Batukaru
This temple is lost on the southern slopes of Mount Batukaru. It's dedicated to the mountain worship. It's a really calm and chill place. You come here mostly for the atmosphere given the architecture is quite common.
This temple is not worth the ride on its own from Ubud (about 2 hours) but it's located 20 minutes away from Jatiluwih rices terraces.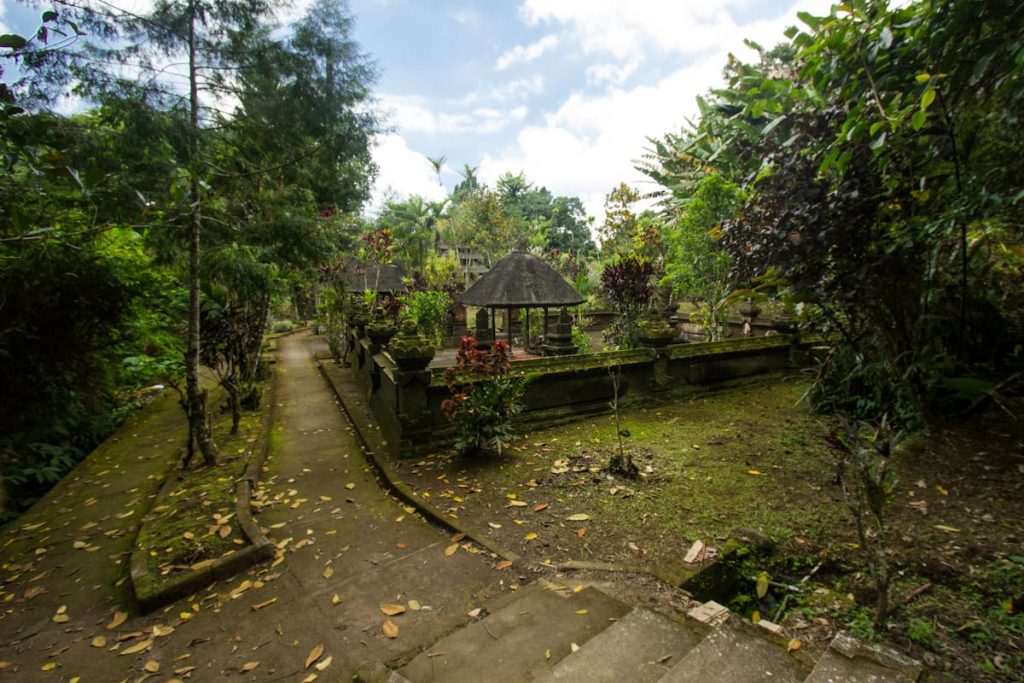 Entrance: free donation.
Pura Taman Ayun
A nice temple located in Mengwi with a shaded park in the back.
Entrance fee is 10,000Rp per person.