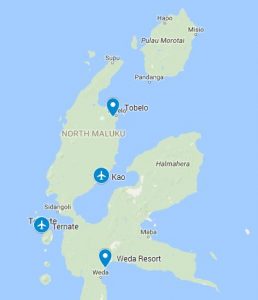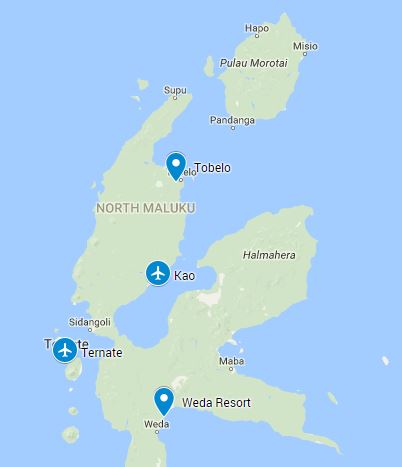 I spent about 10 days in Northern Maluku recently. My main purpose was diving in Weda as well as visiting the old Sultanate of Ternate and Tidore.
I decided to explore a little bit Halmahera islands on the same occasion.
I left aside Pulau Morotai, famous for its gorgeous Dodola beach. I learned it's also a surf destination by a group of surfers I met at Kao airport.
Tobelo Area
Island hopping
Islands off Tobelo are a popular destination for local tourists in the weekend.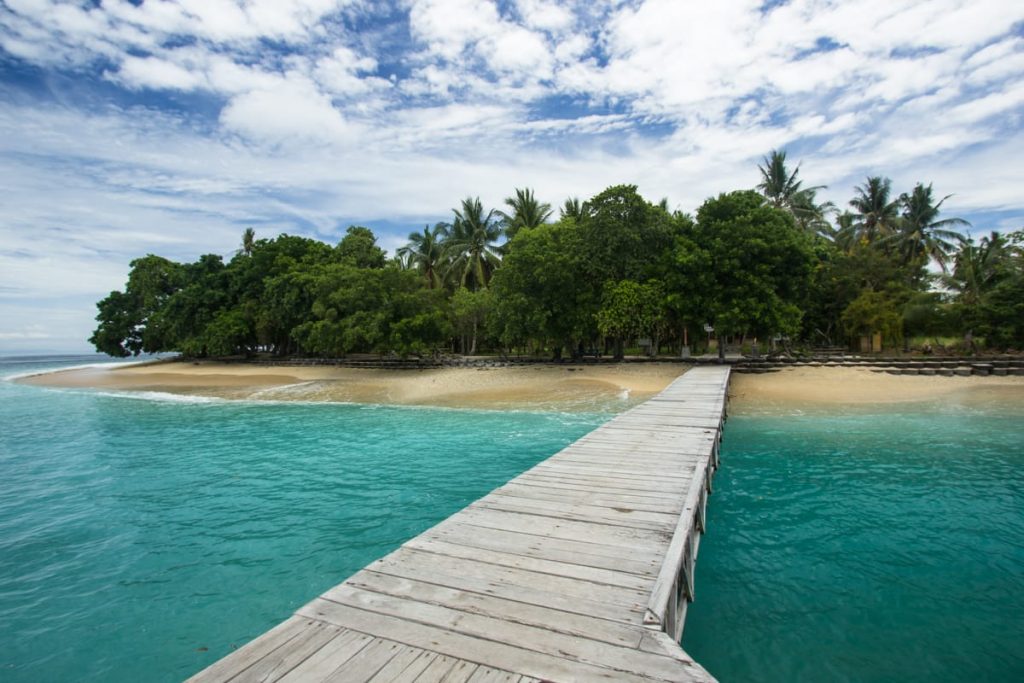 Half a day are enough to hop on 2 or 3 islands. Hire a local boat (Ketintin) from the harbour. I had no idea of the price. I offered 200,000Rp and the guy took me anywhere I wanted for around 4 hours.
I was counting on him to drive the tour but after Pulau Tagalaya he couldn't (or wouldn't) come up with ideas of other places to go. So I ended up looking ahead and point towards the place I'd like to go.
After Pulau Tagalaya (which is the nicest island I saw) I saw a isolated village on a another islands not far (which is actually another piece of P. Tagalaya). The name of the village is … Tagalaya. I stopped there for a while and it was a really good idea.

So a really good way to spend half a day (even a day if you like to soak up sun on the beach). Better tell the captain where you wanna go. Here is what I did if you are interested : Pulau Tagalaya, Pulau Kakara, Desa Kakara, Pulau Kumo.
According to a guy from Kakara there are some nice spots for snorkeling but I couldn't locate them.
From Tobelo to Galela
I never struggled more to rent a motorbike than in Tobelo. I eventually found a girl willing to rent me a very old manual bike in front of the main harbour entrance. Price was 70,000 per day.
Luari beach
Take the road North to Galela. On the way, stop in Luari village. They have a  nice beach visited by people from all over Halmahera and even Ternate.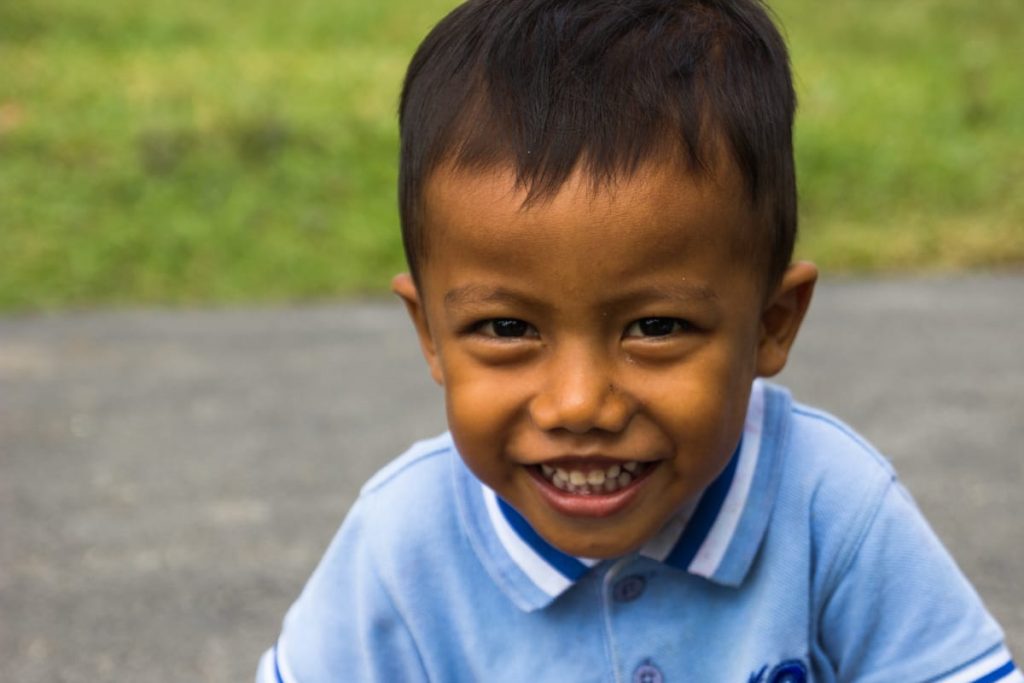 Galela lake
I invite you to drive around Danau Galela. The lake is pretty scenic and the people living in the villages around quite welcoming.
You can hire an ojek to take you to the lake and bring you back to Tobelo for less than 100,000Rp.
There is a nice restaurant next to a fish farm on the lake. They have a set menu at 105,000Rp that comes with a nice view. (lots of grilled fish, kangkung, dabu dabu and rice).
Daily life scenes
On the road you will drive accross many different villages. Expect to be greeted a lot by everyone.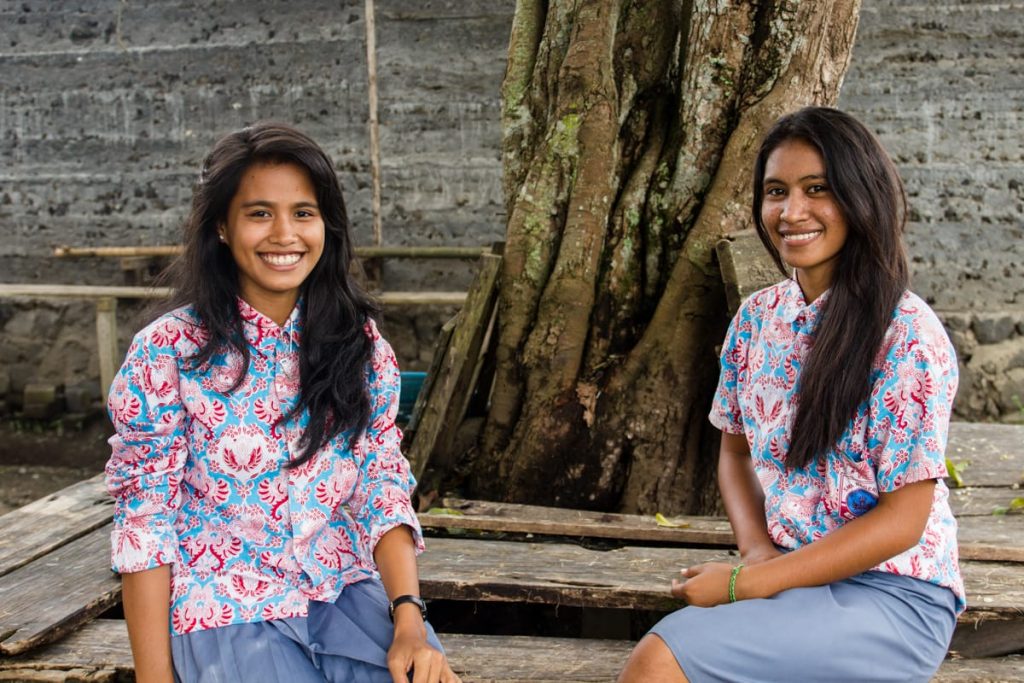 From what I've saw, many people still make their living out of farming, especially coconuts, cloves and nutmeg.
Coconuts are harvested and sold in bulk. 100 kilos of coconuts are worth about 1,000,000 IDR. It represents about 500 fruits.
In the previous centuries, spices growing only in this part of the world were worth a fortune. Today, villagers still make a living out of cloves and nutmegs.
Other places of interest
You can also explore the road south to Kao. There will be a small lake (Telaga Paca) on your way.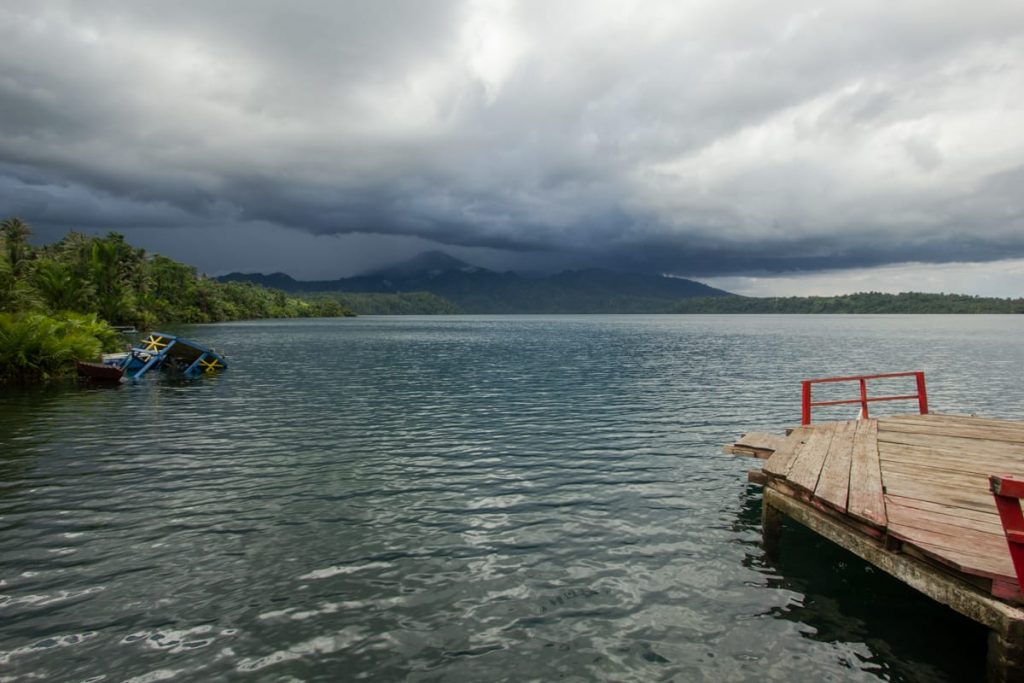 While eating in a restaurant in Tobelo, I saw different pictures on the wall of touristic attractions in the area. That's how I discovered the Jembatan Alam waterfall.
There are actually 3 waterfalls that can be accessed by different villages. For my part, I stopped in Ruko to find someone to take me there but I understand it's also possible to go from Mede.
You have to go through the forests for about 15 minutes by motorbike and then walk through the forest (can be very steep). It took me 2 hours to go to the waterfall from the village and come back. Don't go alone, you would get lost. I gave 20,000Rp to the guy who took me there and he looked happy with that.
The waterfall is not exceptionnal honnestly. But I never thought you could drive that long through the forest. The part of the forest used for agriculture is much more important that I thought.
Other activities I didn't try
I came across the travel blog of 2 girls who traveled to Maluku. They got in touch with a guide called Yus who can organize diving and also trekking to Dukono volcano.
I let you read their articles about it. Fun fact : I met also met this Mister Yus on his boat on Tagalaya beach.
If you read Indonesian, this blog (see the article on Tobelo and Galela) is full of precious informations, especially about other waterfalls and remnants from WWII (artillery guns, tunnels and bunkers ).
Getting There / Accomodation
I took off from Jakarta at 02:00AM on a Thursday to Manado. Then in Manado I catched a connection to Kao airport and landed in the morning.
I didn't know it but Wings Air has a daily flight to Galela from Manado. The city of Galela is only 35min away from Tobelo so it can be even more convenient.
I think there are much more options for sleeping in Tobelo than in Galela. I stopped in the first place I saw in the city : Wisma Mulia with room with AC from 150,000Rp a night (beds are not that comfortable). Probably cheaper options in town.
Diving in Weda
I then spent 3 days diving in Weda Resort. It's owned by a Dutch guy who's been living in Maluku since 1989. He knows a lot about the place and is quite interesting.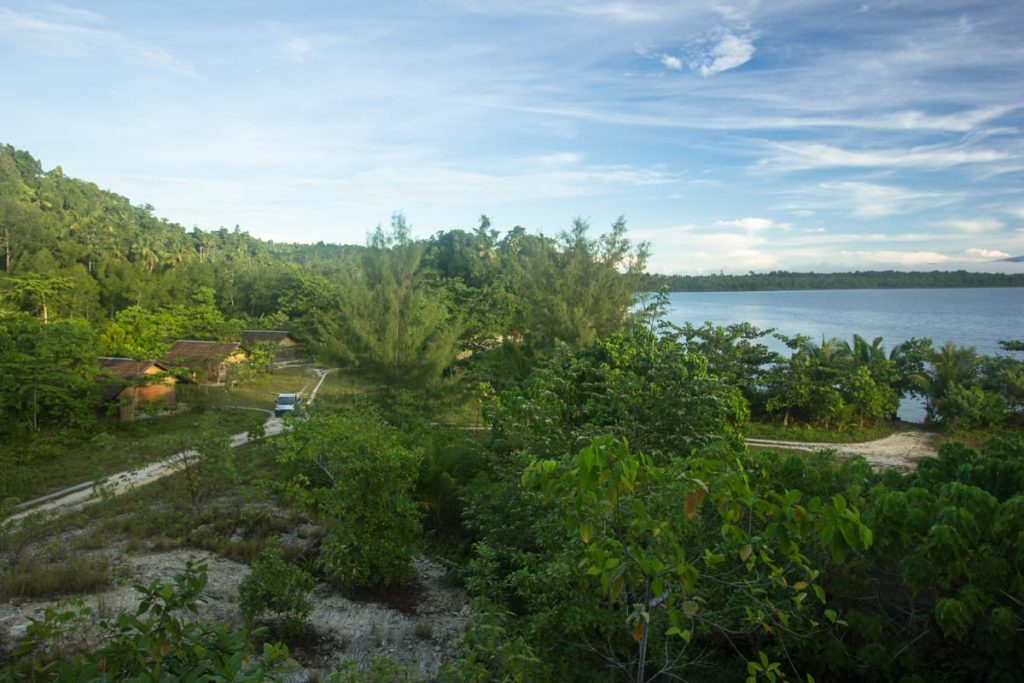 I found the diving in Weda to be quite similar to Bunaken (lots of walls) but with almost untouched corrals. There are beautiful sea fan corals as well as shallow coral gardens a bit everywhere. I spotted reef sharks, lots of barracudas, tunas and even a school of dolphins jumping along our boat in the bay.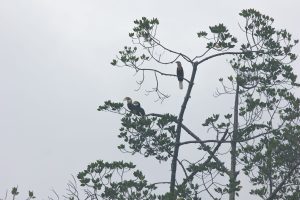 The resort, the boat and the rental gear are in very good conditions. The staff is also well trained. Only thing I didn't like is that the visibility was always bad in the afternoon. Otherwise really good time there.
The resort is a bit far from everywhere so you have to stay there. If the accomodation is above your budget, talk with Rob by emails and see what alternative he can offer.
Guests come here for diving but also bird watching (hornbills, cuckatoos, birds of paradise …). The resort features a few hectares of owned forests around. Prices start at 500,000 per person for half-day with a guide.
Transport in Halmahera
It's surprisingly easy. There is no buses but a system of private car that connects the different cities. Just ask around where to find the pangkalan mobil. Once you're there tell the driver where you're going.
He will likely offer you to charter his car. It's not really necessery, just say you want to ikut antrian (join the queue) : you sit in the car and you wait for other passengers to arrive.
From Tobelo to Sofifi, the fare is 120,000Rp (about 3h). From Sofifi to Weda also 120,000Rp (about 2h).
From Weda to Weda resort (about 30min), the driver can stop there on the way to further villages. It will costs your 30,000Rp. Don't forget to write down the number of the driver so he can pick you up when you wanna go back.