South of Rinjani : Benang Kelambu and Tetebatu
You could start from the south coast (Kuta/Mandalika area) and head North. The national park did great to promote natural sites around the Rinjani, in particularly waterfalls.
On your way to the North, you will pass the traditional village of Sade which is more an open-air ethnic souvenir market than anything else nowadays. There are still some interesting elements of the traditional architecture of South Lombok to be seen. Guides are available at the entrance but you can also go by yourself, leave a donation at the end (10'000Rp per person is fair).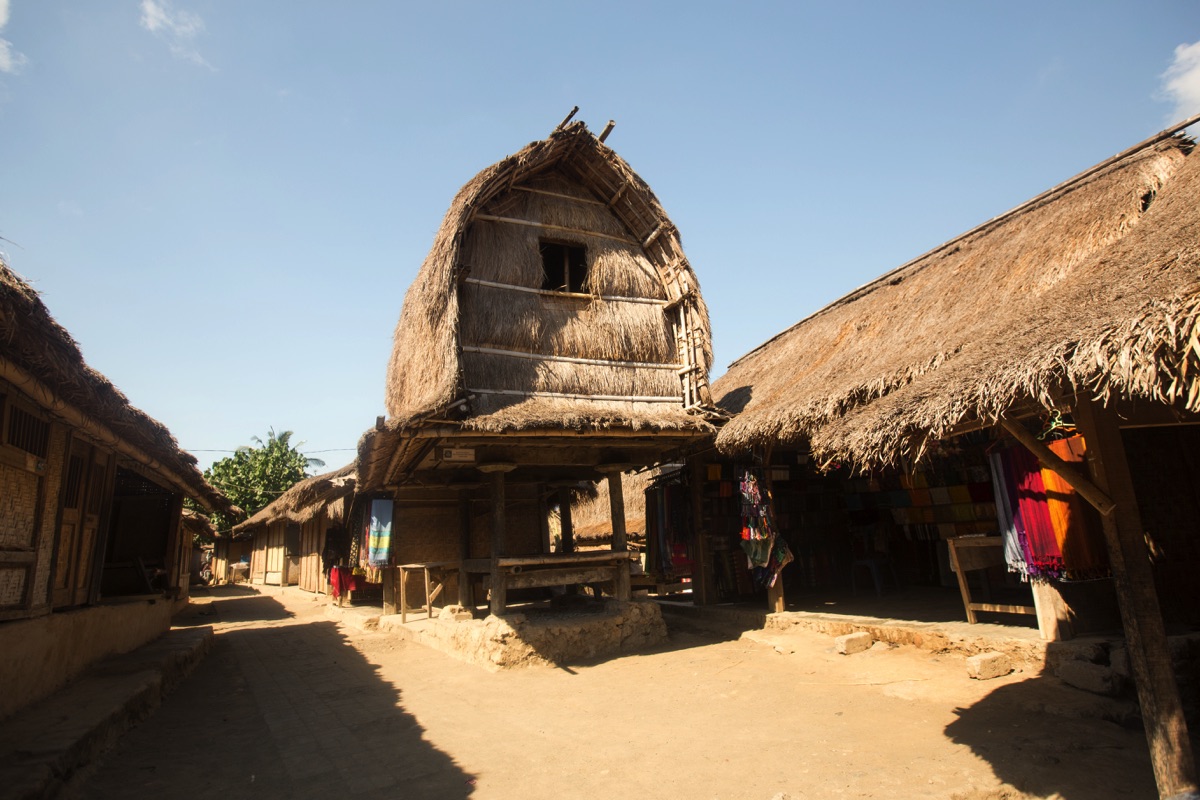 The road to Benang Kemlambu waterfall is simply great, with terraced ricefields everywhere. This is a very fertile region, and locals are able to get 3 rice harvests a year. Do not hesitate to make detours by small roads.
On the other hand, the proximity with the volcano make the weather easily clouded.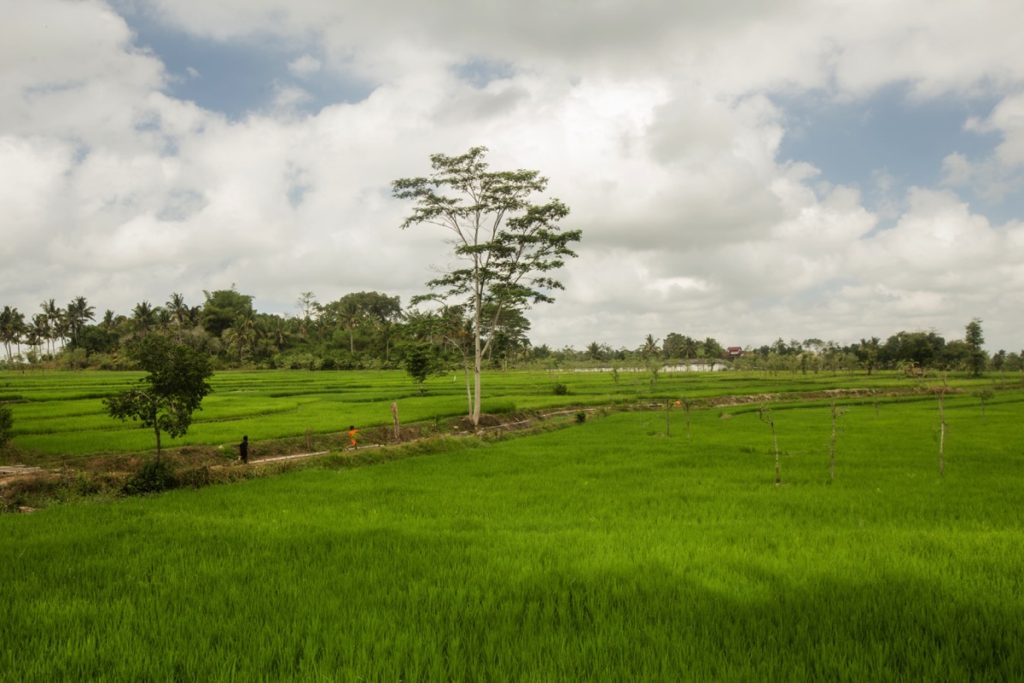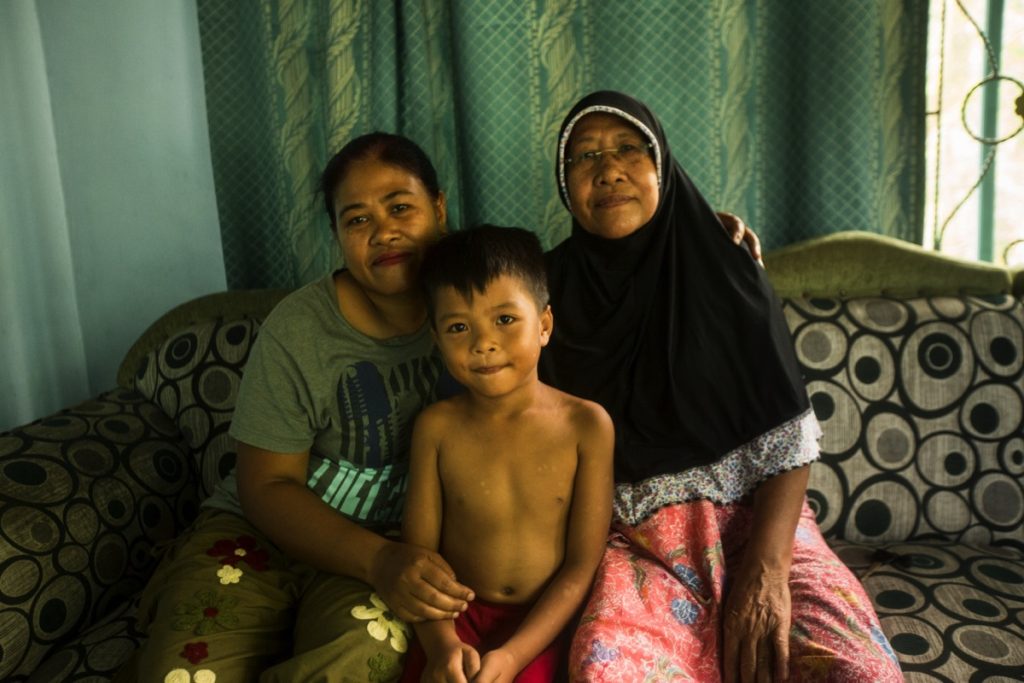 In Benang Kelambu site, there is a complex system of guiding fees in place depending on how much waterfalls you want to see. As it is written on the official information boards, guide are really necessary only for 2 minors waterfalls. The sole entry is 10'000Rp. Immediately on your left after you pass the portal, you have Benang Stokel waterfall. For Benang Kelambu, keep driving after you purchased your ticket and take 3 times left.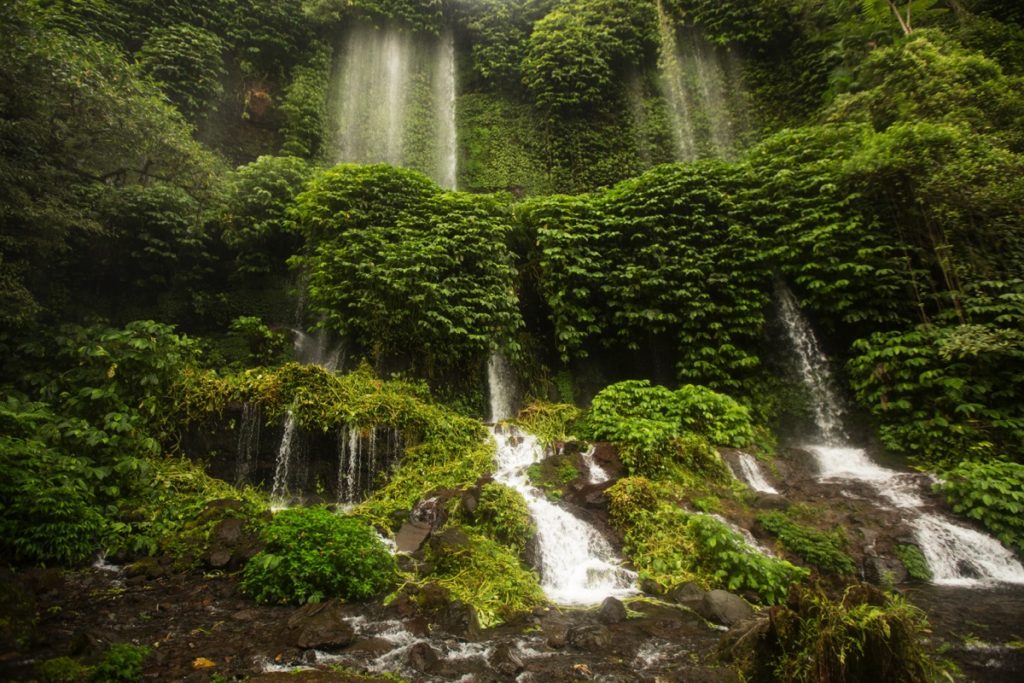 I've spent 2 days in Tetebatu a few years ago. You have accomodations there. It is a good base to further explore the area.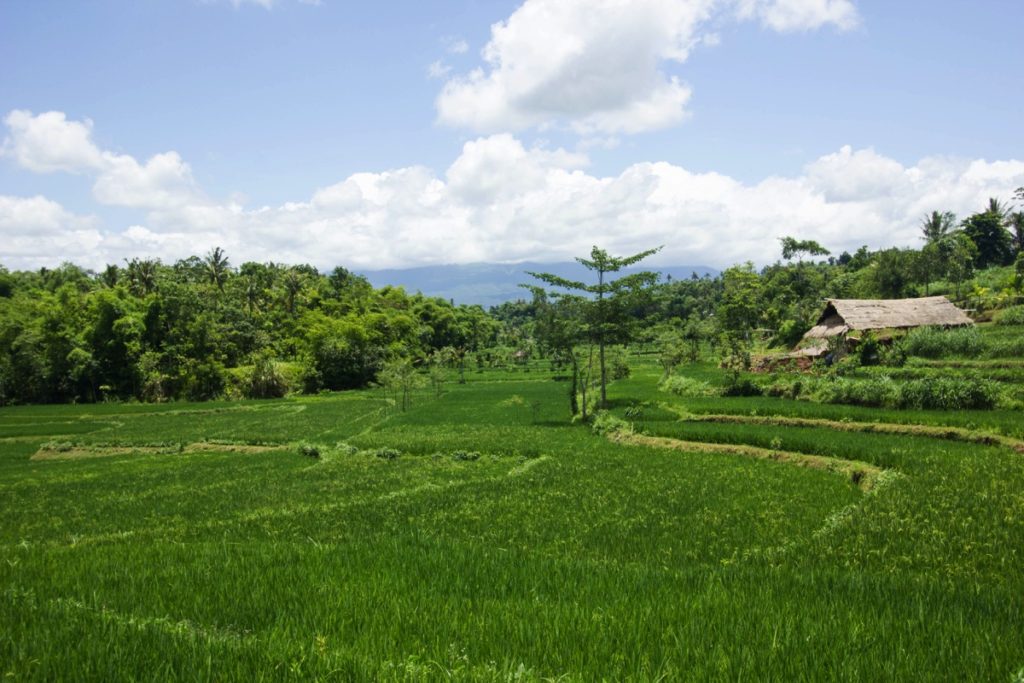 North of Rinjani : Sembalun and Senaru
Sembalun is the first access point to mount Rinjani. Besides that there is an easy hike to do from the village with stunning view over the village and the nearby fields.
From the main road, it took me 1h20 to reach the top of the hill. Get up early because it gets clouded from 9AM.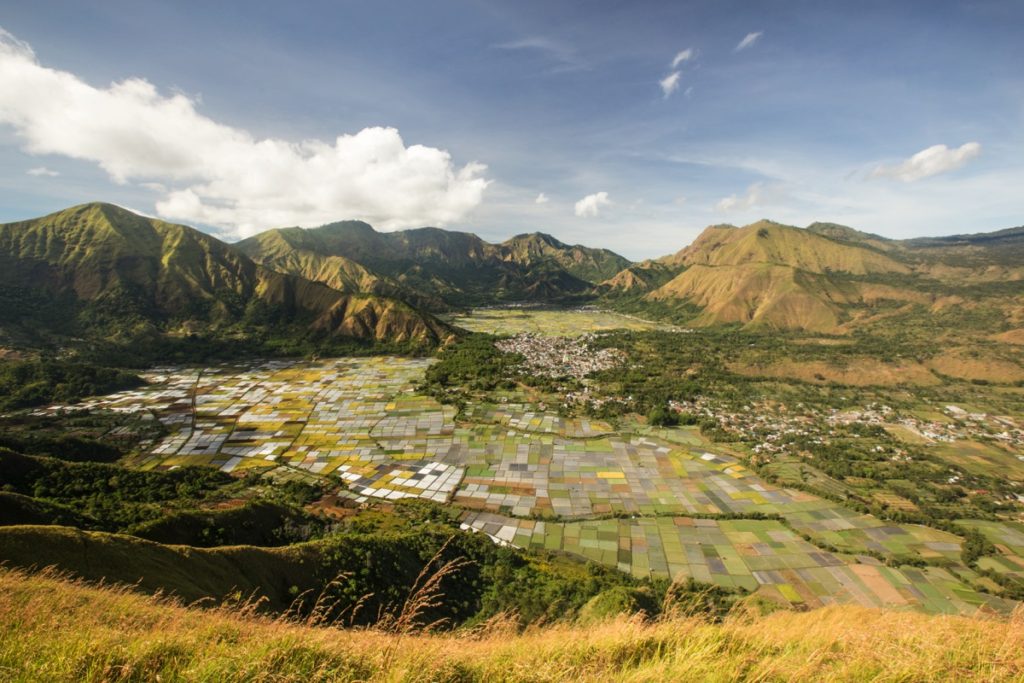 From Sembalun, drive another 30min to reach Senaru, the second way in to Mount Rinjani. A couple of waterfalls are indicated on the way, including the Instagram-popular Mangku Sakti waterfall.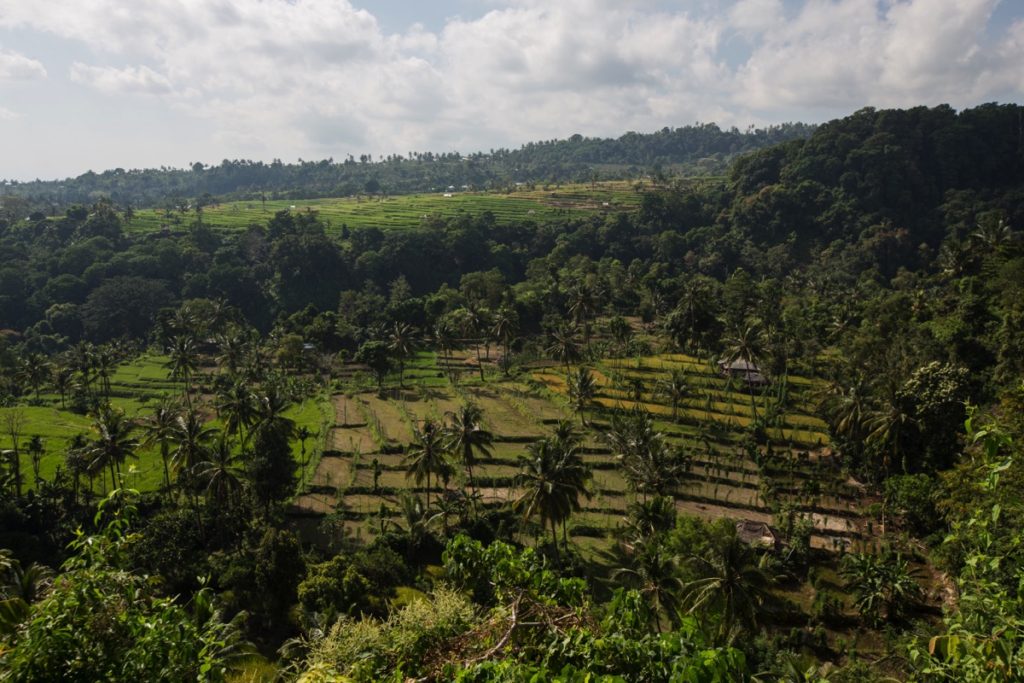 From Senaru, don't miss the stunning waterfall of Sedang Gile. Entrance fee is 10'000Rp, guide are available but it's rather easy to find your way by yourself because the path is well worn. At one point you will have to cross a creek, keep going for 15m and cross it back again to continue on the path.
There is two access point to this places, both are equivalent, the larger one is newer with better maintained stairs. Down the stair you see first Tiu Kelep waterfall, the path to Sedang Gile is on your right (less than 30 minutes walking). If you are lucky you can spot some black Javanese lutung on the way as well as common macquaques.
If you want to waterfall for yourself, wake up early.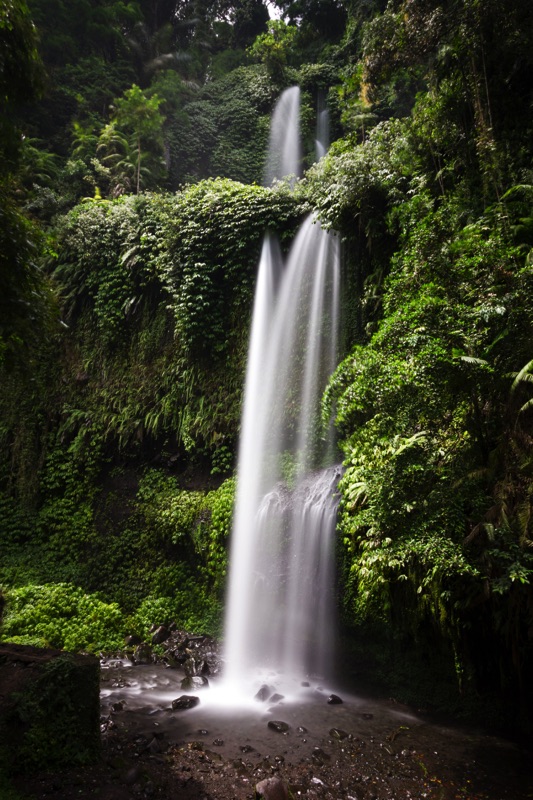 The North of Lombok is also the breeding ground of Lombok traditional religion called Wetu Telu, a form of syncretism between Islam, ancestral animist traditions and elements of Balinese hinduism who used to be the religion of all the indigenous population of Lombok (the Sasak). If the original form of this faith have probably disapeared since the 60s, many elements of this culture has survived in the form of the customary tradition (adat).
The heart of this culture is probably to be found in the village of Bayan, not far from Senaru. Inhabitants still celebrate customary ceremonies for weddings, circumcision or funerals on top of classic Islamic rites. This is also where you can find the oldest mosque of Lombok. You might be interested by these articles by Tim Hannigan.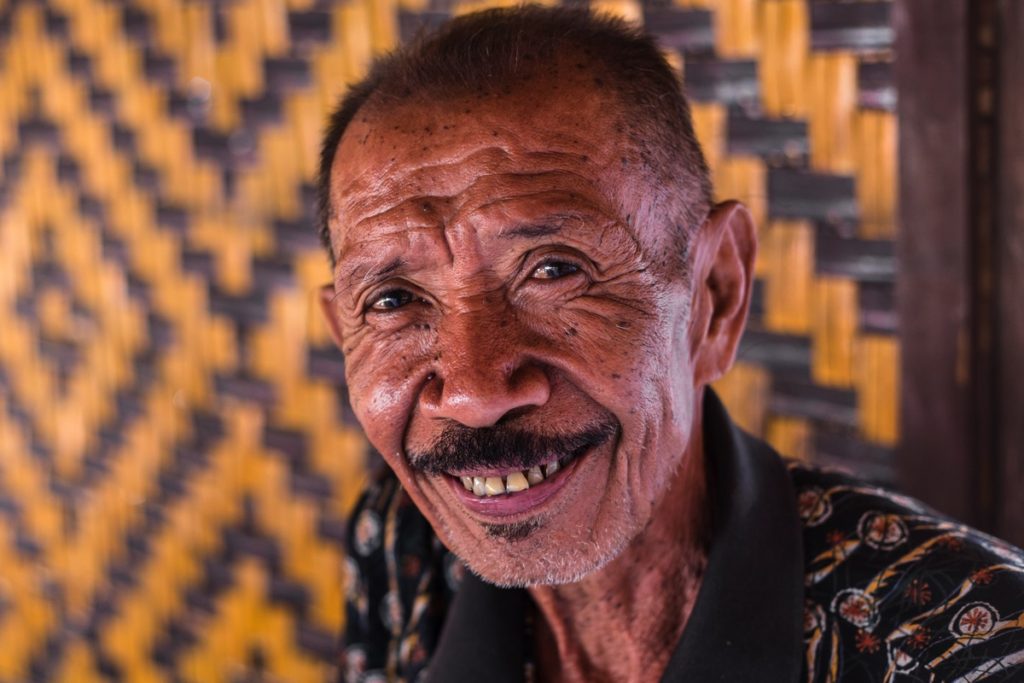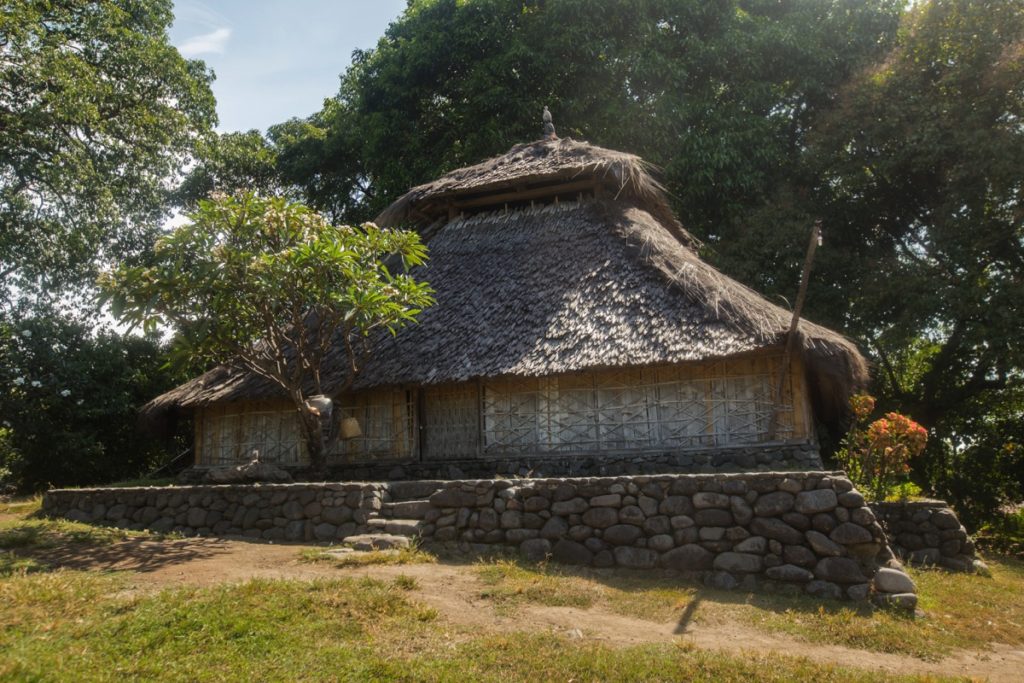 Finally, the Rinjani hike is one of the best of all Indonesia. Unfortunately it's becoming more and more a hassle to do it independently for foreigners that are compelled by the National Park to hire a guide.
Senggigi
In the 70s, the governement planned to make Senggigi a popular beach resort but the wind has changed and it's all about the South nowadays. Honnestly, this is not a big surprises, beaches in the South are more pristine than in Senggigi.
Still the coastal road makes a nice ride and Senggigi can make a convenient stopover on a journey from North to South Lombok.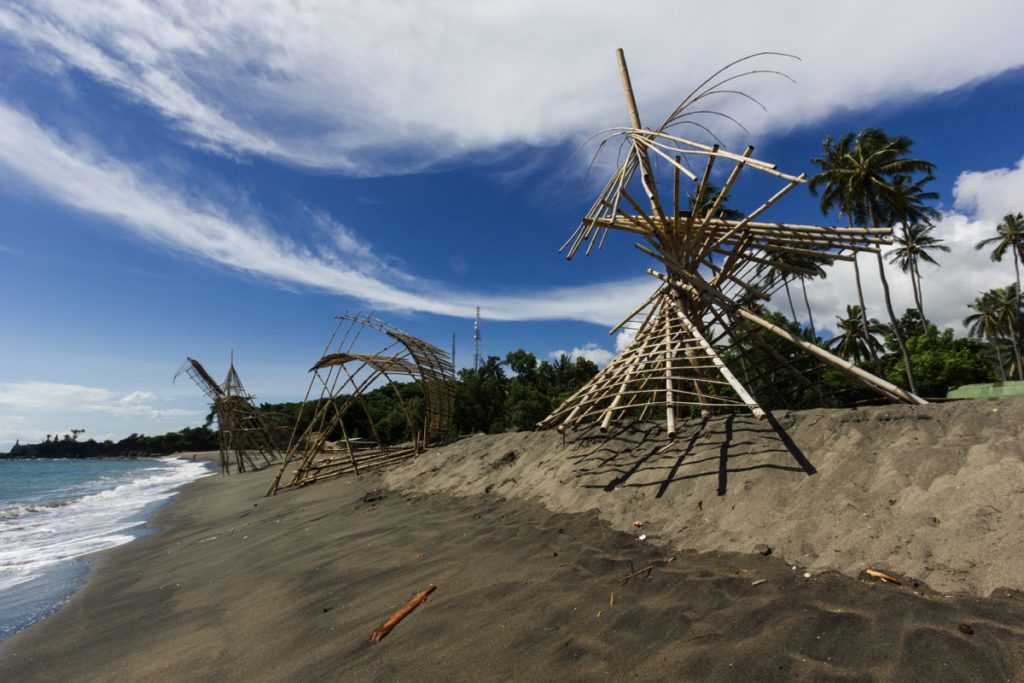 Most of the speedboats coming from Bali arrive in this area. It's possible to rent a scooter in town to explore the whole island before coming back to Bali.
The harbour to Gili Trawanga, Air and Meno is further up in the North. I've been there a few years ago, I don't recommend it : overcrowded, westernized and with cheap backpacker vibe especially on Trawangan (not in the right way).
I did one dive there once, it's the poorest diving spot I've seen in Indonesia (people say you can see turtles, but you can see turtles everywhere in Indonesia) and all the corral is dead. Fish bombing stopped years ago, it had enough time to regenerate itself ; in my opinion the poorly educated snorkelers are the one to blame. You will find way better diving in nearby Nusa Penida or Lembongan and way better beaches in South Lombok.
Practical tips
Accomodation
I've already slept at the following places :
In Sembalun, Athila Homestay, 200'000Rp for a double room bargained to 150'000Rp, cold shower (May 18)
In Senaru, I forgot the name of the place I've stayed but prices are similar.
In Tetebatu, Sonya Homestay, 100'000 for a simple double room (Feb 14)
Transport
Like in the South, a motorbike (or any other kind of motorized transport) is gonna be necessary. You could rent a motorbike in Kuta or in Senggigi for instance.
Maps