The almost mythical Banda islands featured quite prominently in the history of Indonesia. As a major chokepoint of the spice trade, they were the set for decades-long feuds between colonial powers.
The Bandas were a symbol of the colonial intervention in Indonesia as well as its abuses. The indigenous population was decimated by the Dutch and the survivors fled to nearby Kei islands.
Remember that once Manhattan in present-day New York City was a Dutch settlement called New Amsterdam, that would later be traded for the tiny British-controlled island of Run…
Nowadays, Banda is a very laid-back destination.
Banda Naira
Banda Naira (Indonesian spelling), is the most central islands of the Banda archipelago. Nested between the volcanic island simply called Gunung Api  ("volcano") and Banda Besar ("Great Banda"), this is were the ferries with outer islands call in and where you have the airport.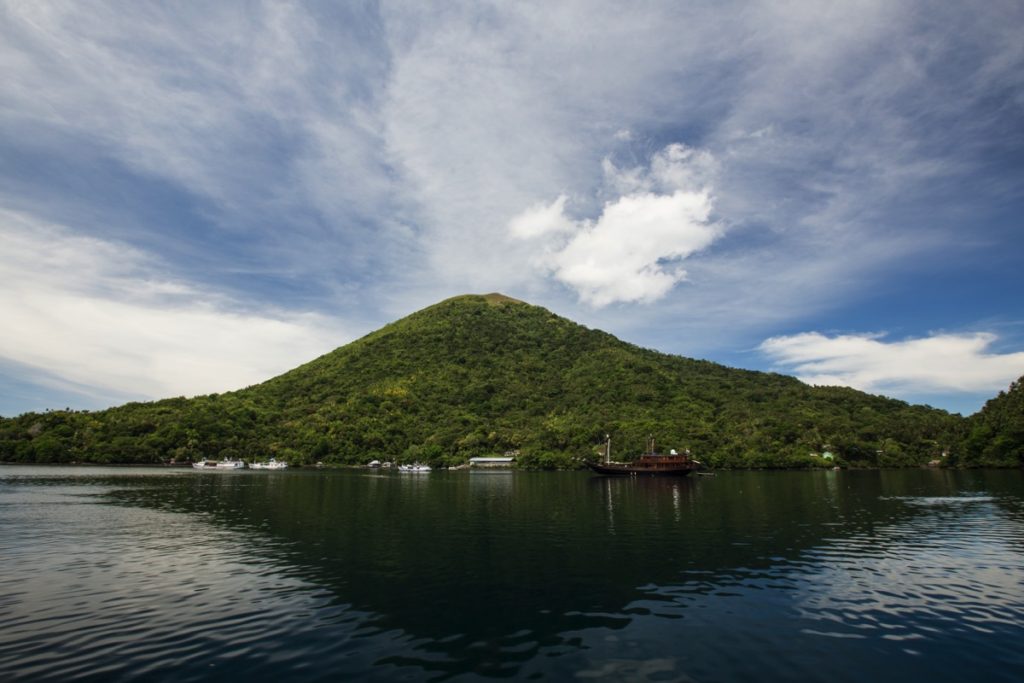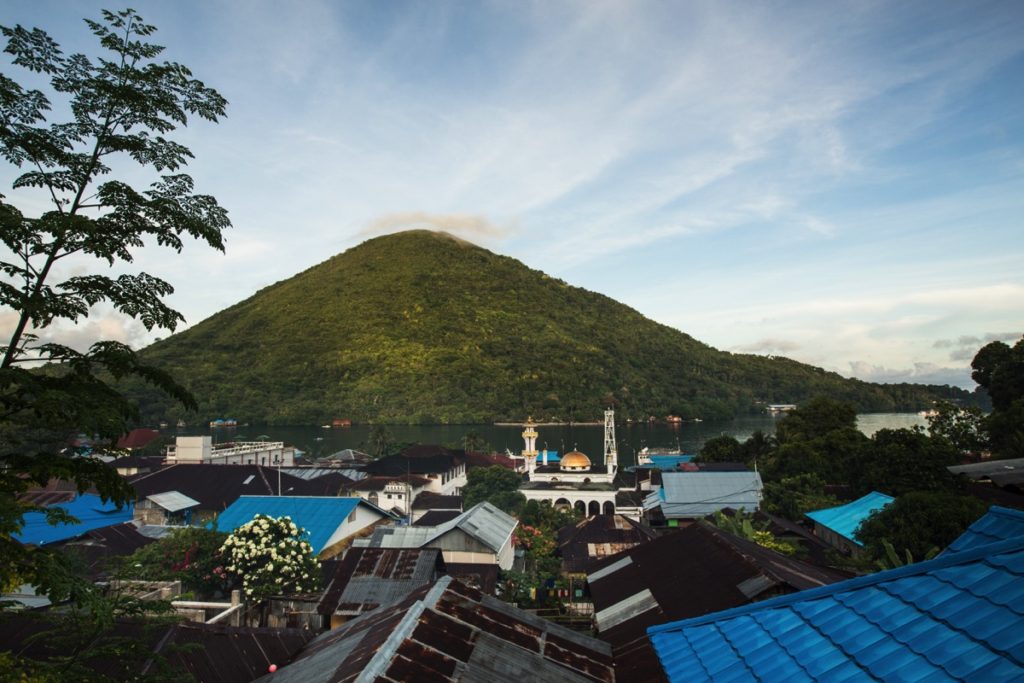 On Banda Naira you have one of the best preserved colonial fort of Indonesia. From there, the Dutch were able to control virtually all the nutmeg trade of Indonesia for some time. A must for history buff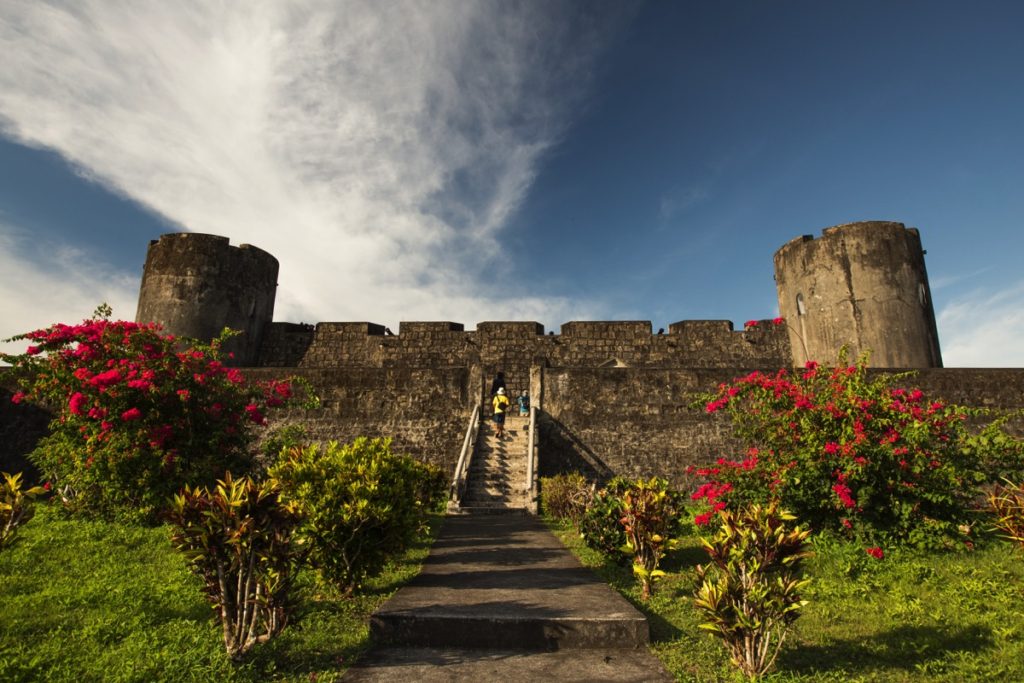 The following pictures have been taken during a show of a local dance called cakalele. I was quite surprised by their outfit which have probably been influenced by the colonial powers.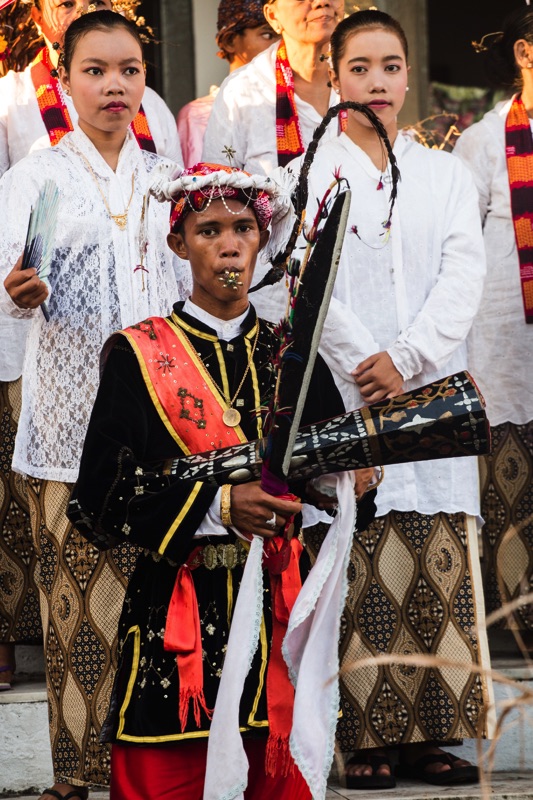 Banda Api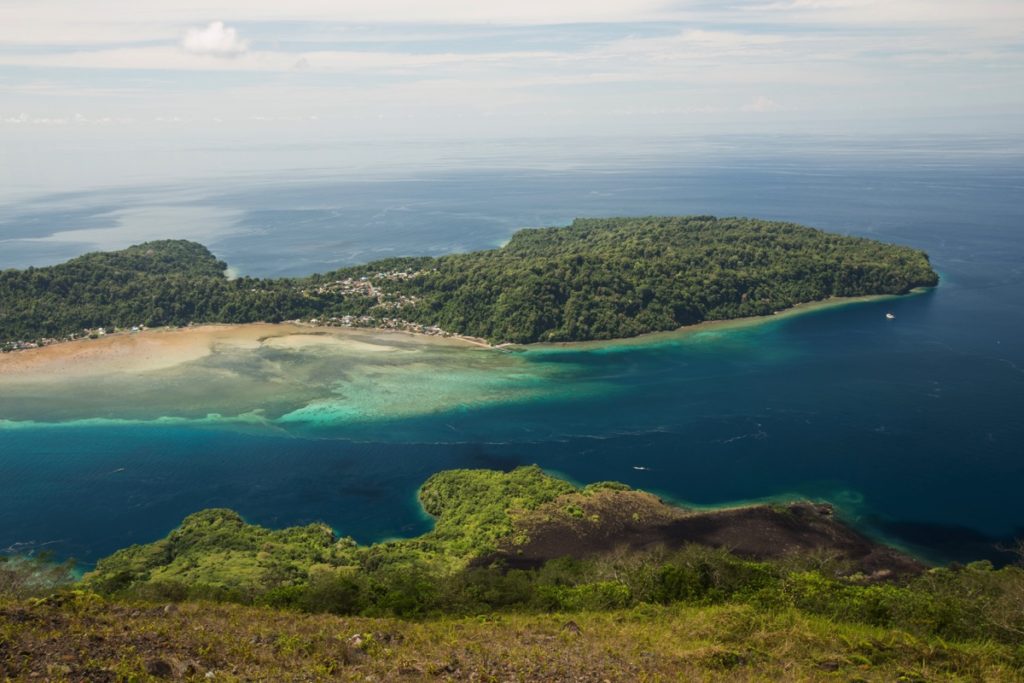 Banda Besar
Banda Besar is the largest of the Banda islands. You have a road driving almost all around the island and passing by different villages. I went there 2 days in a row, there are at least one official homestay in Lonthoir, but otherwise it's not a big deal to cross from Bandanaira.
Boats are leaving between Banda Besar and Banda Naira roughly from morning until 4PM. You get dropped about 1km before Lonthoir. From there you can cross to the other side of the island and then walk until Wair (about 5 hours). From Wair you could close the loop or ask for a villager to give you a ride back to the pier (about 50'000Rp).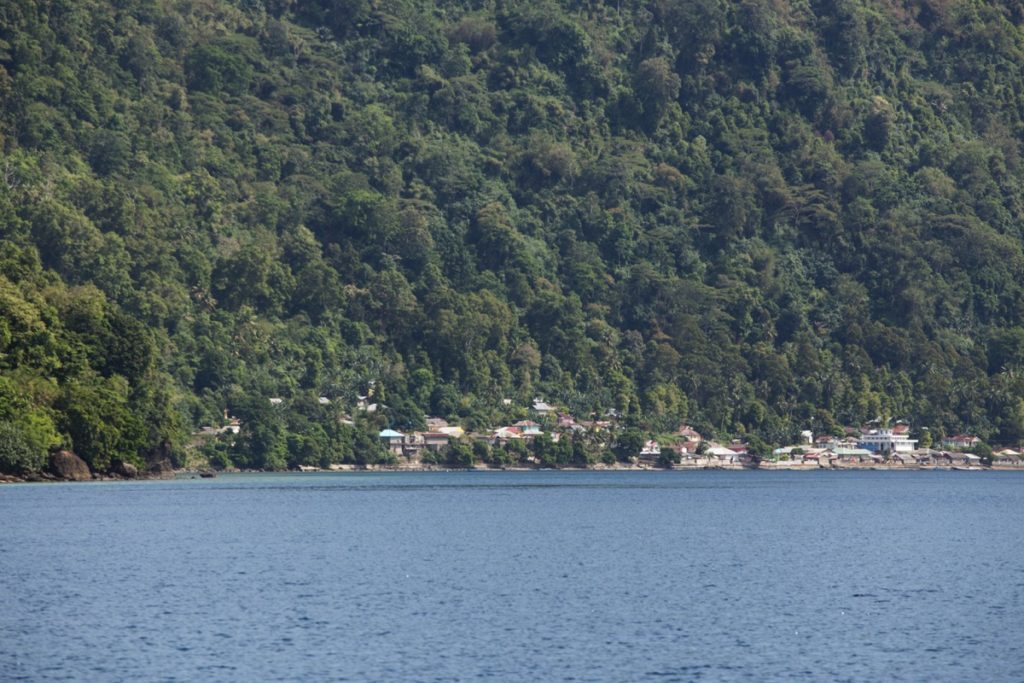 I saw many nutmeg (pala) and candlenut (kemiri) trees in the middle of the island. The golden days of the spice trade are well over, nowadays 1kg of nutmeg sells for 70'000Rp (one tree produces about 3kg per year).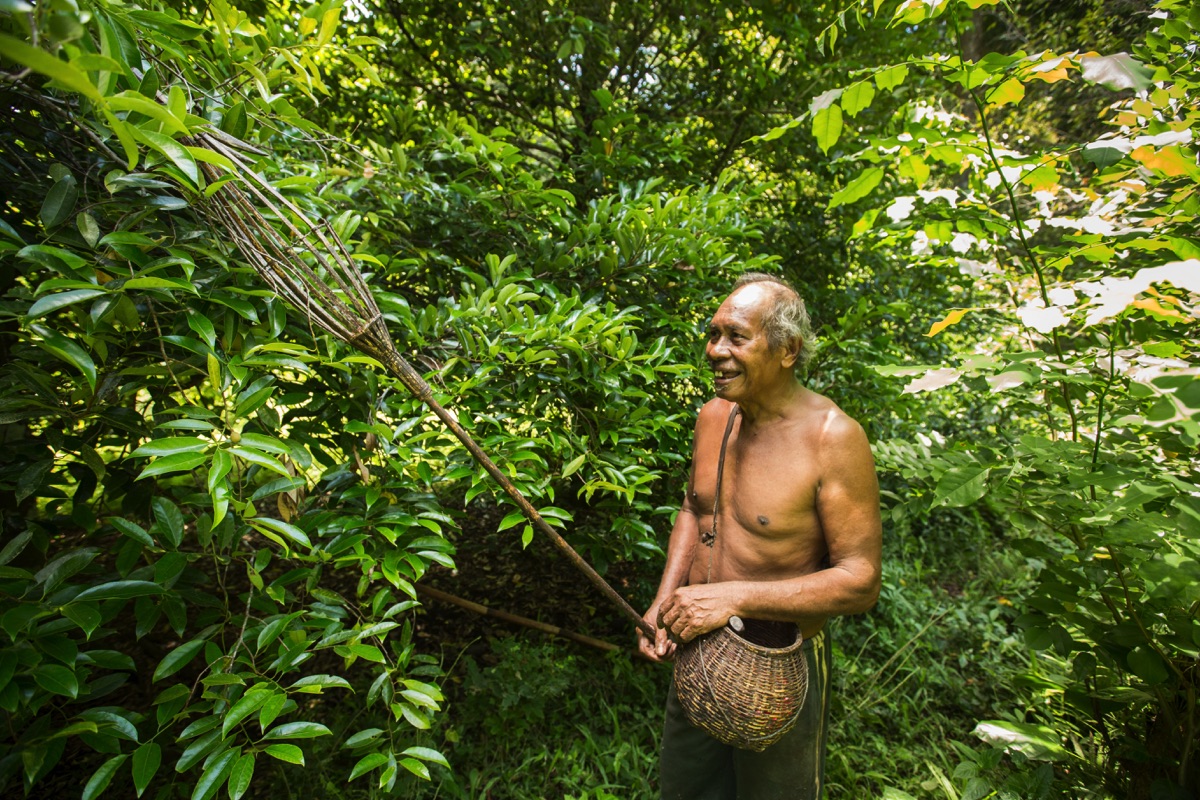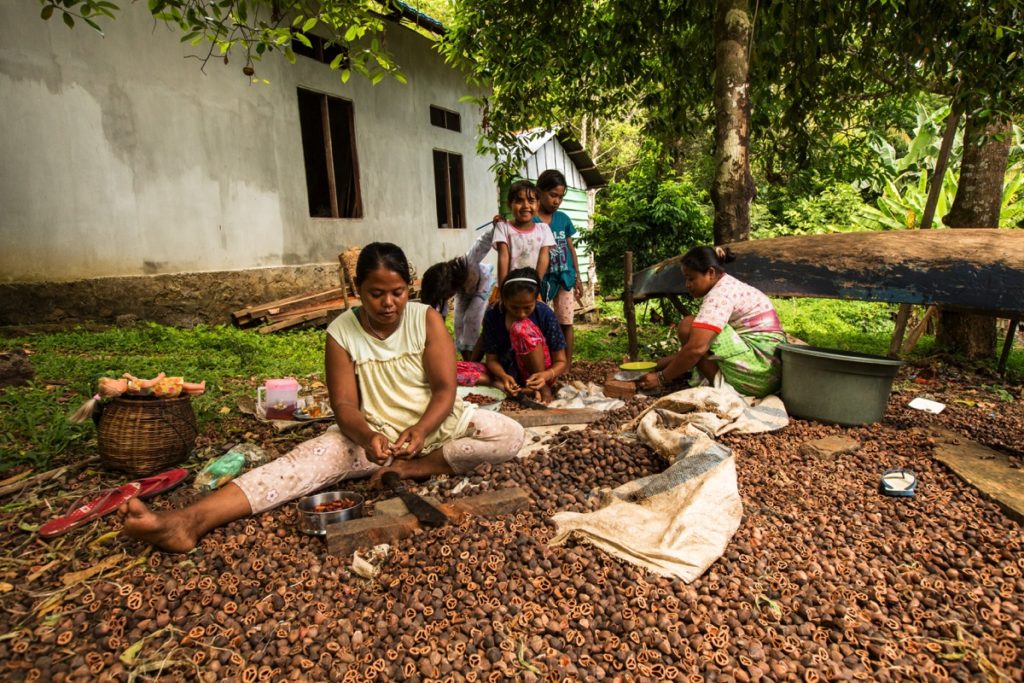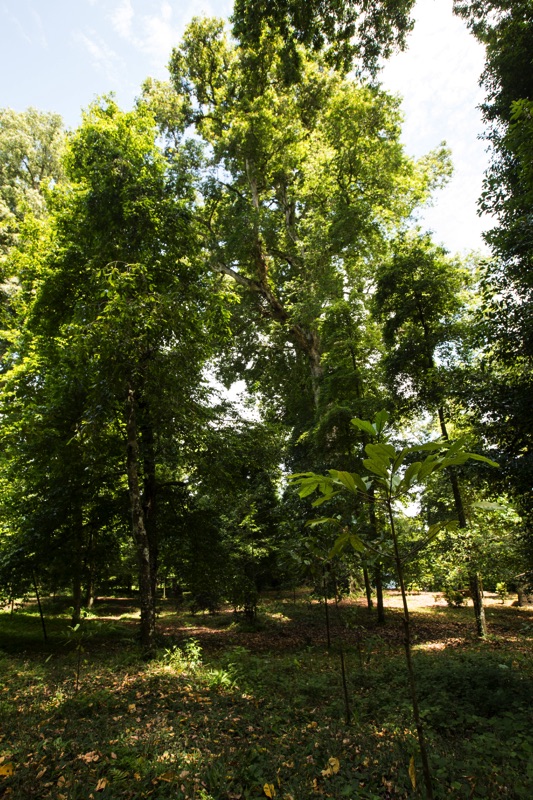 Hatta, Hai and Run
The 3 outer islands of the Bandas (Hatta, Hai and Run) are not that big but you can find there homestay right on virgin beaches and good snorkeling.
I personally never stayed there, but I heard many people delighted from their stay.
I only approached those islands while diving from Banda Naira. The diving was fine but the best I had was much closer to Naira (Pohon Miring and Batu Kapal in particular). It's more about the experience of staying on a remote island in my opinion.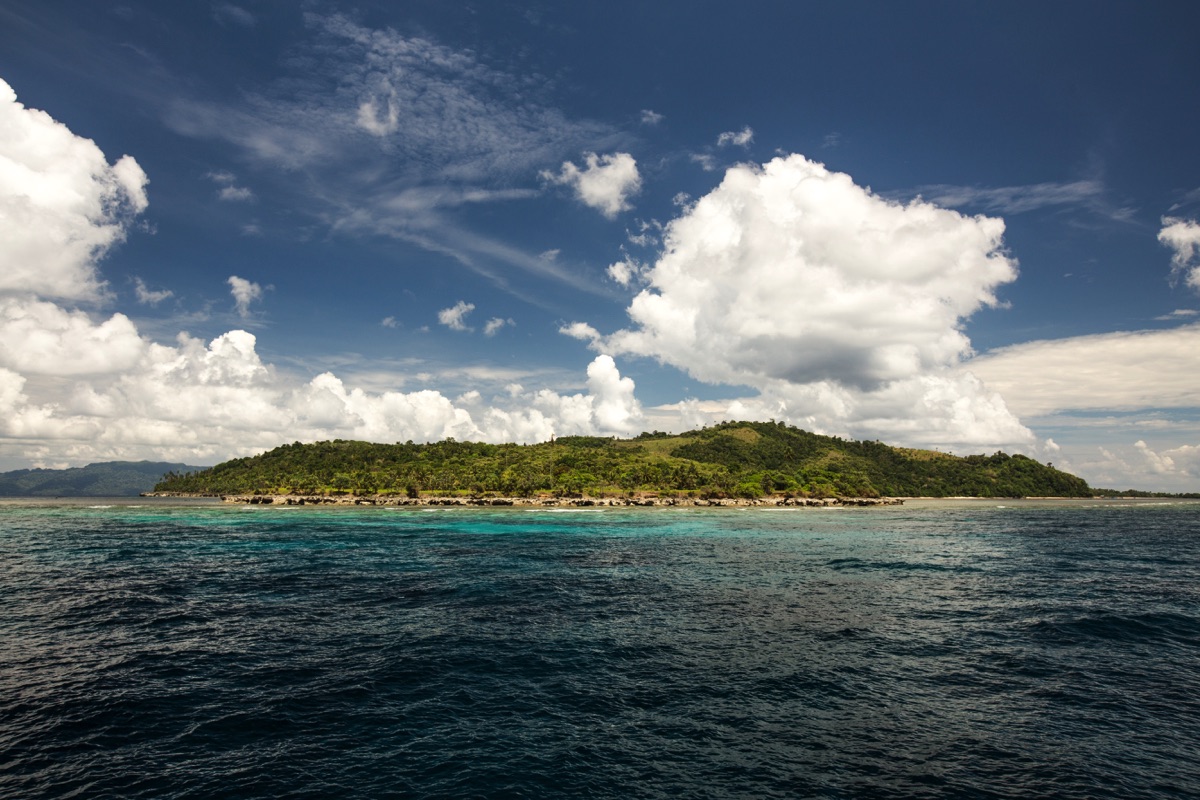 Diving in the Bandas
Banda Islands offer good diving, but in my humble opinion it's not top notch for Indonesian standards (my pick would be Raja Ampat, Komodo, Derawan and Wakatobi). My opinion also factors in the relatively difficult access of the Banda as well as the rather high prices of dive operators.
You have different dive operators in Naira, the historical German operated Bluemotion, plus a couple of local operators. I've inquired a bit and prices seem similar everywhere.
I dived with Blue Motion because I previously dived with what was Blue Motion in Ambon (operations seem to have been splitted since) and was pretty satisfied.
Every year around September-October schooling hammerheads shark can be sighted if you are (quite) lucky. They usually cruise quite deep so Nitrox is helpful. I personally haven't spot any. Some other divers parties did spot a couple though.
From my understanding, dive operators are closed in January, June and July.
I latter learned that there was a dive operator on Hatta : Naira Dive.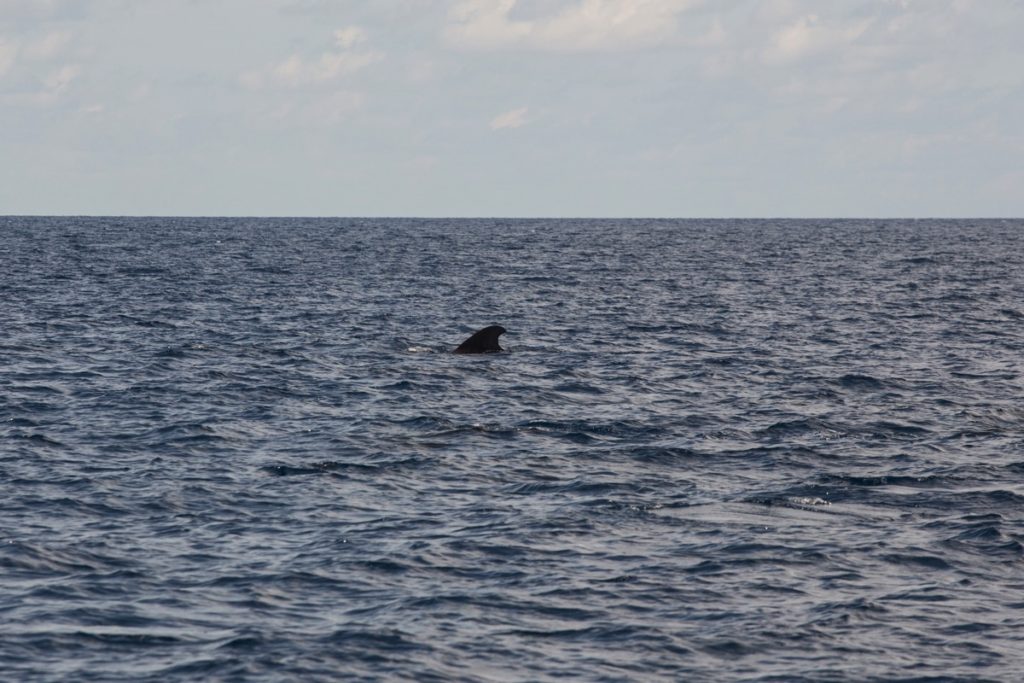 Practical tips
Accomodation
Most of the accomodations in Banda Neira are lined up by the bay east of the harbour. I stayed at Penginapan Babbu Salam which is slightly less expensive than the other ones listed in the guidebooks (165'000Rp for a double room, breakfast).
You can find even cheaper by staying on the other side of the island (facing Banda Besar), but the view over the volcano is really cool though.
Local transport
There are regular boats (every hour at least) between Banda Naira and Banda Besar (5'000Rp one way). At least one boat leaves a day to and from Ai, Run and Hatta.
Coming to the Banda
Banda sea can be pretty rough so the fast transport options are rather irregular depending on the period of the year (it's very poor in January and June to August). In a nutshell, don't come to Banda with a fixed departure date.
Coming by Pelni Ferry (most reliable, cheapest, slowest)
The most reliable solution (but also the slowest) is definitely Pelni ferries. A couple of ships are calling in once or twice a month in Banda Naira :
KM Leuser does one round trip per month. It comes from Ambon and continues to Saumlaki in Tanimbar island.
KM Ngappulu does 2 round trip per month. It comes from Ambon and continues to Tual in Kei islands
KM Pangrango does 2 round trip per month. It comes from Ambon and continues to South Maluku.
I personally came from Wakatobi in South Sulawesi and continued my way to Kei islands using ferries. Travel time varies with the ship, from Ambon to Naira expect something between 8 and 12 hours. The fare is about 100'000Rp.
You don't buy ticket directly at the harbor but at Pelni's office which is 10min away (see the map at the end of the article).
I wrote a rather comprehensive article about boat travel in Indonesia including the schedules of all Pelni ferries that you may want to read for further information.
Coming by fast ferry
The fast ferry is operated by Express Bahari, does 2 round trip per weeks from Ambon, takes about 6 hours and cost 415'000Rp.
The problem is that this ferry has a very irregular schedule during low season (December – February as well as the summer months during which the sea is very rough).
Please check Bluemotion website for updated information.
Coming by plane
As of 2018, Susi Air operates flights to Ambon with a rather irregular schedules. Susi Air tickets cannot be booked online, only through a local travel agent.
Prices are similar to the fast ferry's.
Map