North Sulawesi is a great destination, primarily oriented towards snorkeling and diving but the highlands have also nice things to offer.
This article will present you the main attractions and explained to you how to organize your itinerary independently.
Feel free to read the dedicated article for each destination.
Tangkoko National Park
It's a great and easy to visit nature reserve. Several visitors go as a day trip. I think it's well worth spending 2 full days there (I spent 3 personally but I was trying to make some good pictures too).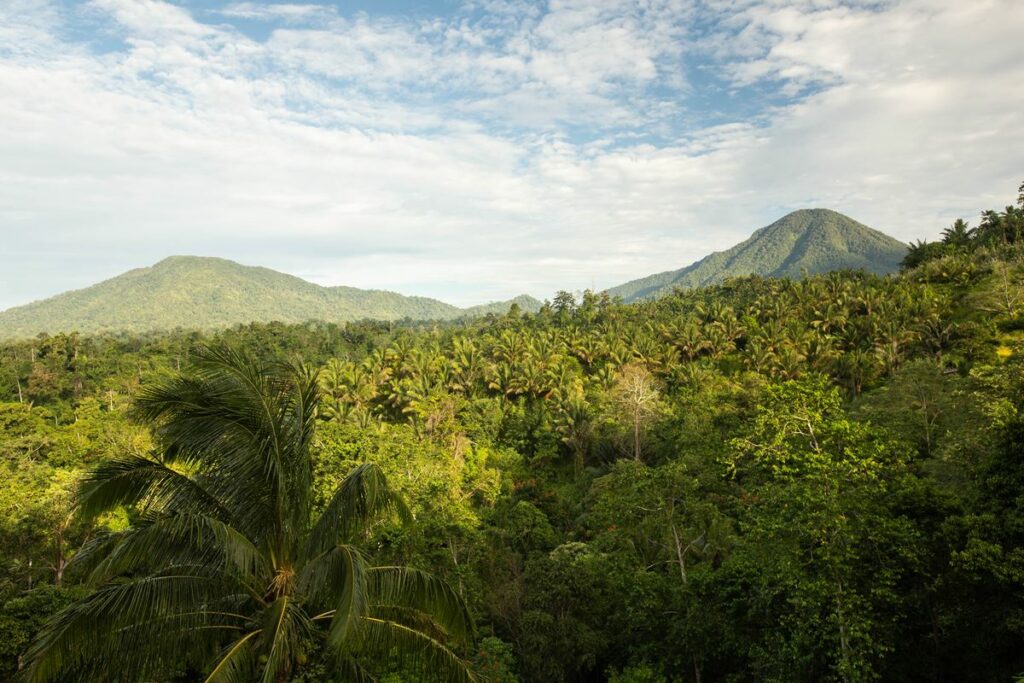 The diving scene
You have 3 well established diving spots in north Sulawesi :
Bunaken is the most popular, lots of of wall diving, good variety of things to see. Also good for snorkelers
Lembeh is a world-class muck diving destination (you dive sandy slopes looking for small stuff). Not for snorkelers (very little to see in shallow waters).
Bangka is a more upscale destination that has good reputation. Rates for accommodation and diving are high despite not being top-notch either.
As of today my best memories are from Lembeh because you can see there things that are not that easy to see elsewhere :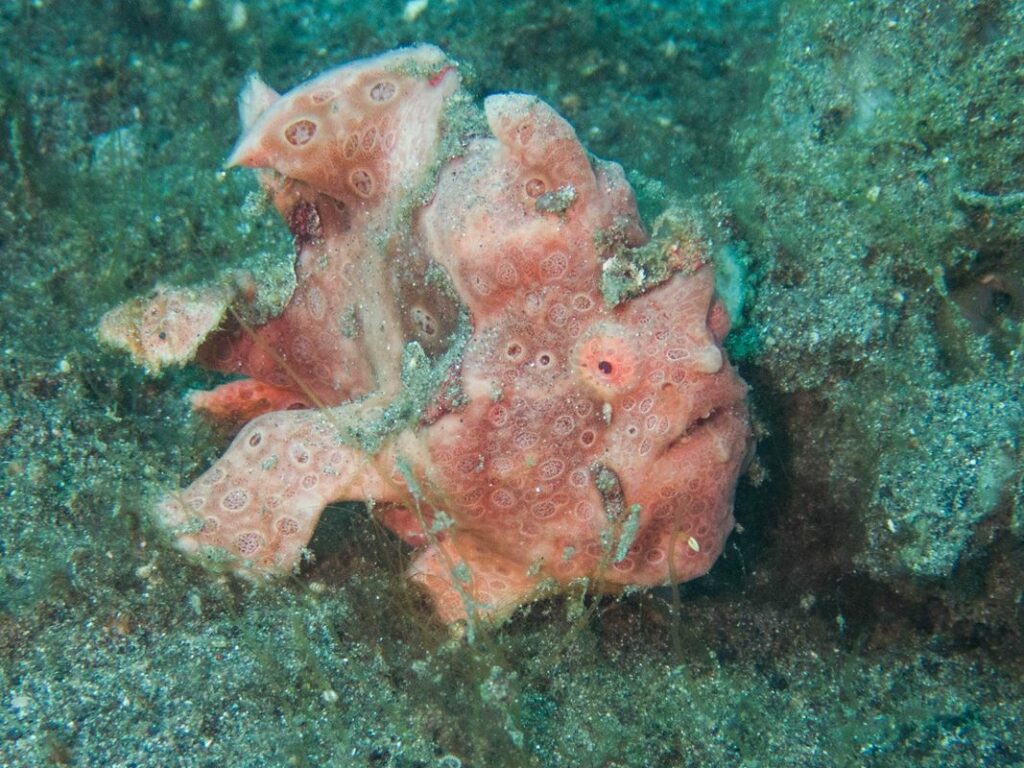 The Minahasa highlands around Tomohon
Tomohon is a good place to spend a few days :
Hike Mount Lokon if the volcano is calm (takes half day, even less if you don't go to the summit).
Visit the so-called "extreme Beriman market" where python, boar, dog and rat meat is sold.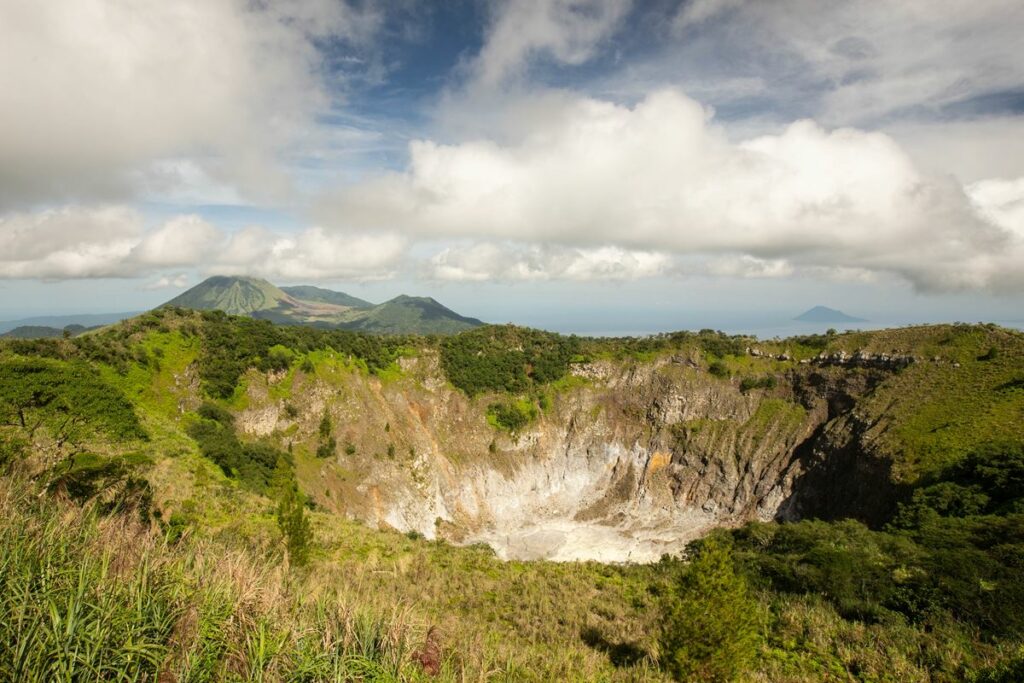 Tumbak
Tumbak is a small settlements of Bajo fishermen where a French guy has built with his wife's family 4 bungalows in the middle of the bay.
Prices are very reasonable, snorkeling is fantastic and it feels like you are far from everything (even though the international airport is less than 4 hours away).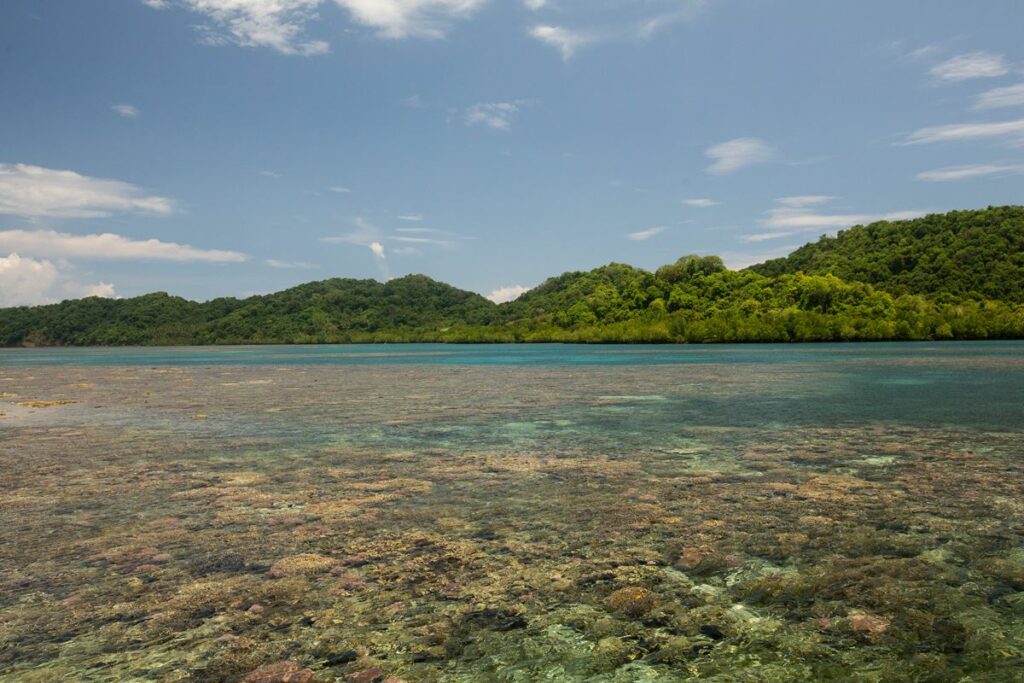 Beaches
I'm not really a beach person but I keep seeing these places on Instagram so you may want to check them out.
The area around Likupang is supposed to be part of the "10 new Bali" project with a special interests for Chinese tourists.
Pantai Paal (Paal beach)
From what I understood, it is a very long a nice beach. Quite busy in the weekend with visitors from Manado.
You may also wanna check Pulisan beach.
Practical tips
A map of North Sulawesi
Itinerary
I did the following :
D1 : Landed in Manado, took a taxi to Batuputih village (Tangkoko).
D2-4 : spent 3 days taking pictures in Tangkoko. On D4 go driven back to Bitung and checked-in in 2Fish Divers in Lembeh.
D5-7 : dived Lembeh. On the afternoon of D7 I went back to Manado.
D8 : went to Tomohon.
D9 : hiked Mahawu and Lokon volcano.
D10 : visited Beriman market and the Minahasa tombstones.
D11 : went to Tumbak.
D12-D14 : snorkeling around the cottage.
D15 : back to Manado. End of the trip.
I did not came back to Bunaken that I already visited in 2015 but it's definitely a nice addition, especially if you dive.
Transportation in north Sulawesi
I mostly used public transport to go around and hired ojek when I needed it :
Bus are very frequent between Manado (terminal Paal 2) and Bitung (terminal Tangkoko). It costs 20'000Rp and takes 2 hours.
From terminal Tangkoko in Bitung you can use a blue mikro (local name for minibus) to go to Ruko harbor. It costs 7'000Rp and it takes about 50 minutes.
From terminal Tangkoko to go to Batuputih (the entry point of Tangkoko Nature Reserve) you will most likely need to charter a vehicle. Otherwise taxi are very easy to arrange in Manado airport or Manado (I paid 300'000Rp from the airport).
In Manado and Tomohon Gojek & Grab are available.
From Manado to Tomohon, take a minibus from terminal Karombasan (20'000Rp), about 2h if I remember well.
From Tomohon to Tumbak, I used mikro and ojek (details in the Tumbak article).
Some people prefer to rent a motorbike in Manado to be independent (it's a hassle to rent a motorbike directly in Tomohon). Some people offered it to me in front of Hotel Celebes.
It's probably the best option if you intend to see a lots of place in a short amount of time.
I can speak Indonesian so it makes my life easy when riding buses. If it's a hassle for you, you may be willing to have your own wheels.
Otherwise it will cost you more or less the same or even cheaper to ride public transport and to hire ojek for a day or half day for instance.
A motorbike will be useful to drive around Tomohon or to go from Bitung to Tangkoko (very nice road).
Accommodation
In Manado I slept in Oyo Cozy Home near Paal 2 (90'000Rp on booking), perfect for an overnight stop back from Bitung (it's right next to Paal 2 station). Simple but comfortable and clean.
In Manado I also slept in Hotel Celebes near the bridge. Solo room with AC starting from 180'000Rp. Not the best deal compared to Cozy Home (which is more comfortable) but closer to city center.
In Tomohon I slept at the Mountain View Homestay (in direct 200'000Rp per night, double bed, cold shower, AC not necessary as the weather is chiller in Tomohon). Bed was not great, but the owner is very kind. There is probably a better deal in town.
In Batuputih (Tangkoko), slept at Tangkoko Jungle Homestay (180'000Rp per night as of Oct 22 via Booking.com with lunch and dinner included). Comfortable, hot shower, AC, owner is a great guide.
In Tumbak, there is only one official accomodation : Tumbak Island Cottage : 275'000Rp per person per day full board.
Getting in
You have 3 main options :
By plane (including from Singapore) in Manado.
By boat : Bitung harbour is an important port for ferry ships. See this article for more information.
By land : either driving all the way from Palu or from Gorontalo (if you arrive from Togian islands).
Also parts of north Sulawesi : the islands off Sulawesi
You have several islands further off north Sulawesi islands proper going quite far towards the Philippines.
As far as I know most visitors there are naturalists looking to see endemic species of birds and tarsius.
I plan to make a trip there in the future.
You have basically 3 groups of islands :
The group of Bangka, Gangga and Talisei which is very close from Sulawesi and easily reached by boat from Likupang. Known for a bit expensive diving resorts.
What is administratively know as Sangihe islands :

A first group of island, the largest being Siau. This article gives interesting ideas.
Another group of island centered around Sangger Besar with Tahuna as the main town.

Eventually the Talaud islands which are quite remote.
Where to go next
A popular trip is to cross all Sulawesi from Manado to Makassar (or the other way around). Typical itinerary would be Manado > Bunaken > Tangkoko > Gorontalo > Togian islands > Ampana > Toraja.
Personally I'm not sure that it is the best way to enjoy Sulawesi. Keep in mind that this involves very long and fairly boring overland trips.
Divers love to combine North Sulawesi with Raja Ampat. Through Singapore airlines and their subsidiary Scoot you can fly directly from your home country to Manado, you dive in Bunaken and Lembeh or Lembeh and Bangka and then you fly directly from Manado to Sorong to dive in Raja Ampat.
If you intend to keep going without flying, a long but possible option is to reach east Kalimantan via Toli-Toli or Palu from which you could for instance enter Malaysian Sabah via Tawau.
Otherwise Manado is well connected to Makassar and Jakarta allowing you to fly basically anywhere you want in Indonesia.